Wine Country Restaurants in Oregon
La Rambla Restaurant in Oregon Wine Country is a great treat!  Known for their Tapas style menu and upbeat atmosphere.  Tapas allows for perfect pairings of wine and food, and allow diners to experience a variety of treats.  Serving fresh local ingredients from their own gardens.  They focus on Spanish influence and is full of traditional and new discoveries.  Some of my personal favorites is the Fried Green Beans with garlic aioli (a great substitute for my french fry addiction), Pan Seared Tuna with honey along side of figs and olives, and their lamb or beef skewers.  They have a full bar so you can rinse off all the wine tasting with a clean cocktail palate and then select from any of their 350 wines.
La Rambla is a quick 10 minutes from Youngberg Hill and is a guest favorite restaurant location.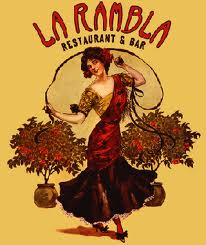 ---