Bob Hosman (City & Shore Magazine) 10/5/13 Bob calls the 2012 Pinot Blanc "a first rate organic white from Oregon"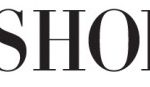 Bob suggests pairing with seafood, sushi, Quiche Lorraine, chicken in lemon sauce, Swiss or feta cheese. It appears Bob really enjoyed the Blanc!
This is a great article and Bob is a foody. Click here to check out his comments and food pairing suggestions too.
---