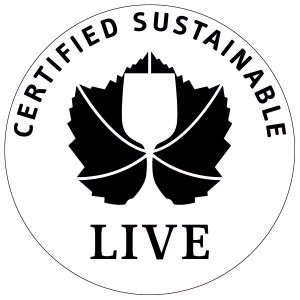 As a Willamette Valley wine grape grower, we pride ourselves on being a very sustainable lot. Here are 10 reasons:
1. We are small family farms that we are protecting the land and vines for future generations.
2. Most of us are raising our children on and around the vineyards.
3. Many of us have been influenced by the sustainable farming practices in Burgundy.
4. We believe that sustainable farming practices make for a higher quality wine.
5. Many of us are organic farmers.
6. Some of us farm holistically (biodynamically).
7. Many of us dry farm (no irrigation).
8. Because we are small, we can manage the more challenging aspects of sustainable farming practices.
9. Healthy ground leads to healthy vines, which leads to healthy fruit that ultimately creates healthy wine.
10. The climate for the Willamette Valley is optimal for sustainable farming practices.
The Willamette Valley is blessed by great soils above 300 feet in elevation as a result of uplift from the ancient ocean floor. These hillside soils are perfect for growing wine grapes. In the Valley, we generally get about 40 inches of rain a year, mostly from November through May. During the growing season, we get little rain with a relative humidity around 30%. We also benefit greatly from our close proximity to the Pacific Ocean; providing air conditioning during the summer and warmth during the winter. These factors all combine to give us the conditions that enable us to be more sustainable.
Drink healthy, Drink Oregon wine!