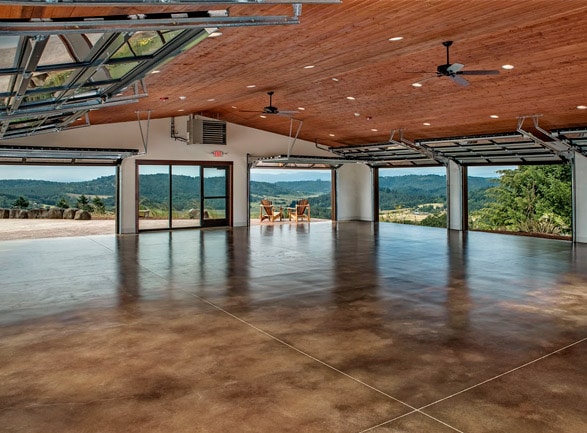 Youngberg Hill is a great location that can host events for birthdays, anniversary,  graduation, private dinners, holiday parties or any group event.  We can accommodate small groups or large groups of up to 350 and work on an individual basis to meet all your needs.   Our event building offers the flexibility of being fully enclosed and protected from the elements to an open outside event or a combination of the two.  Take advantage of the magnificent natural setting by way of eight glass doors that open up to the views that the property commands, while providing full shelter if inclement weather arrives, with the ability to transition quickly to indoor use.
Set Fee Includes: Event building, tables, chairs, 3 bistro tables, 2 wine barrels, A/V equipment for photos or video, speakers and microphone, set-up & take-down, 3-hour active time for your event with 1 hour set up & tear down.
$500 + beverage usage.
Private events can be scheduled up to 5 months in advance on weekends from June – October.  For any other time of year or during the week we can schedule events up to a year in advance.
Contact us at info@youngberghill.com and let us know about your event needs.