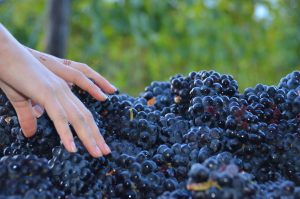 It is hard to believe that September has just begun, and in the Willamette Valley Oregon wine country is in its second week of harvest. Even the pioneers that have been growing Pinot in the valley for 50 years do not remember harvesting a vintage this early in the season. As a result, wines in this year's vintage are expected to be more robust and fruit forward due to ripening fruit in hotter days of August rather than cooler days of September.
This early harvest isn't because this was a particularly hot year. In fact, the 2016 growing season was slightly below normal in temperature. Vintners use what's called Degree Days to calculate the seasonal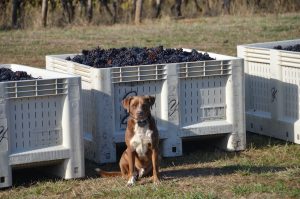 temperature.  This measurement is the number of hours the vineyard experiences above 60 degrees.  In a typical year we expect degree days to be somewhere around 2,100 hours.  This year we were below 2,000 hours.
So why are we harvesting so early? An early spring, occurring about 3 weeks earlier than normal, and warmer than normal temperature during the spring contributed to this early harvest. In fact, at the start of June, our degree days were already about 200 or 300 hours above normal. Added to that were little heat spikes at just the right time to push fruit through critical stages of ripening faster. All these factors resulted in a significantly earlier harvest. The last two years we have picked our first fruit the 17th of September. This year we may be picking our first fruit before the 10th. At this rate, we could be done harvesting by the end of September, compared with October 7th of last year.
Is this a global warming trend? Who knows. It was only 5 years ago, 2011, when we had our coldest growing season ever and finished harvesting on November 7th.
Cheers!