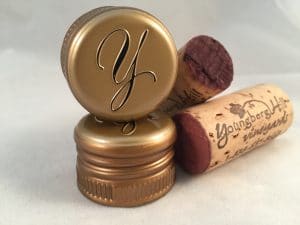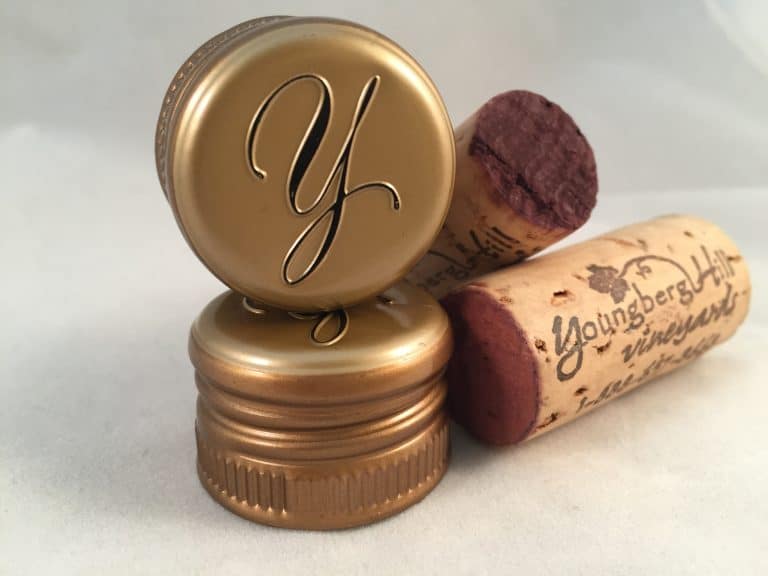 There continues to be a lot of discussion and varying opinions regarding wines bottled with cork closure versus screw cap. A recent survey suggested that the "perceived" quality of the wine was higher for a corked wine versus screw cap. The question is "Is this perception driven by actual results, historical information, technical data, or varietal/regional production?" My guess is that it is a combination of all coupled with the romanticism of the cork in what has historically been the classic wines of the world over the centuries.
As a winemaker, the most important thing for me is that my customers always have a great experience when opening up a bottle of Youngberg Hill, whether it be a current vintage or one that is 20 years old. Also as a wine maker, I am making wines that are meant to age well for a long time if stored well. That means it is important to have a closure that will consistently allow the wine to age in the bottle, as it is a living organism.
As an engineer, I look at the closure options in a factual and technical way rather than a romantic or perceived way. Back in 2009 when we converted everything over to screw cap, I spent many hours going over technical data, specifications, options, etc. to determine the best closure to achieve my two goals of never having a customer open up a bad bottle of Youngberg Hill and having great aging potential.
Let me add at this point that a closure will not make a wine better or improve its quality. The wine's quality is determined in the vineyard and then in the winery to what goes into the bottle. The closure can cause or allow a wine to become less in quality, but not to improve.
So why did I choose screw cap? Again, first and foremost, I never want anyone to ever open a bottle of wine that has gone bad. With screw cap, that is assured. Second, I make our wines to be very age worthy, so I want to ensure that 20 years from now, every bottle will not only be great, but also the same. With screw caps, the technology has improved to the point that I can purchase a screw cap with a seal that will allow ½ gram of air to weep into a bottle each year. Not only will that amount be the same bottle to bottle (the tolerance on the screw cap seal is much closer than the variance in cork), but also year to year the seal will not degrade in a screw cap like a cork will do over time. Therefore, when you open a case of Youngberg Hill a year from now or 20 years from now, they will all be the same great wine to enjoy. How many times have you opened up a bottle of wine in a cork only to find that it has gone bad.
Third, we are conscious of our carbon foot print and while you can find statistics to prove either side, my most broad base research suggests that screw caps leave a smaller footprint.
I might also add that opposed to the perception that a screw cap bottling is a less expensive option and, therefore, why it is chosen, in fact, a screw cap bottle and closure are more expensive than a cork bottle and cork.