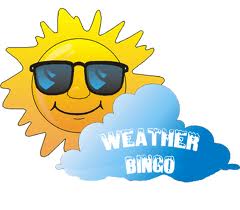 As farmers of wine grapes, like most other farmers, our main topic of discussion is, more often than not, the weather. Fortunately, the weather in the Willamette Valley this year has been more cooperative  than in most of the country. Coming from the Midwest, we know what hot, dry weather can do to crops, and we sympathize with our fellow farmers who are currently experiencing drought conditions there.
We are getting a little heat ourselves right now, and this summer was slated is to be about 5 degrees above normal.  This type of weather and humidity levels are conducive to  grape growing in the valley. It was an earlier, warmer spring and the weather during bud break, bloom, and fruit set was favorable.  Humidity has been low, so mildew pressure has been less problematic.
So, what does it mean for this year's vintage?  It's too early to determine.  There are still two and a half months of growing season AND weather that could either destroy the crop or make it the best vintage ever. Not to mention other natural influences like birds, that love to pick the grapes before we do!
The grapes will begin "veraison" in the next couple of weeks, which is the beginning of the ripening process when the grapes turn color. September is when we hope for sunny, mild weather to ripen the fruit.  Too much sunshine and heat will result in higher sugars, bigger fruit, and potential raisoning. Not enough of these, and we may have to intervene to get suitable fruit.
But Mother Nature is in charge now, and we are patient and watchful, and optimistic.