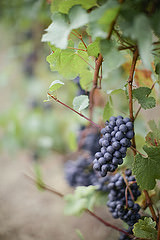 Winemaking is a highly specialized field. Because of this, there are a number of wine terms which can get pretty confusing because they often have both specialized meanings as well as non-specialized definitions. Many of these wine terms have roots in other languages, which can make them seem more confusing.
We want to help you articulate and understand what it is about wine that makes it something you love. We've created a list of terms that many people find confusing. Knowing these terms will help you discover even more wine that you love.
Acid: This chemical is produced during the fermentation process. Grapes from cooler regions or chilly seasons have higher acidity levels while grapes from warmer climates have lower acidity. In white wine, acidity can taste like lemon or lime juice. Acid adds tartness and zest to wine.
Body: This is a very commonly used term when one is trying to identify a type of wine. The term "body" is used to describe the weight or feel of the wine in your mouth. Often what determines body is the amount of alcohol in the wine. The higher the alcohol, the more body the wine has.
Earthy: When we say something is "earthy," we often mean that it is evocative of the pleasant smell of rich, fresh, clean soil. It can also indicate that the wine has woody or truffle scents. In French, this term is called goût de terroir.
Finish: The term "finish" is used to describe the quality of a wine. Finish indicates the taste the wine leaves in one's mouth after drinking. When it has a long, rich taste that lingers after your wine has been swallowed, it is said to have a "long finish."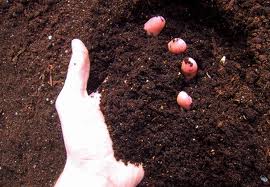 Mineral, Minerality: This is a wine tasting term that indicates the smell of wet stones or crushed rocks. It can also mean that a wine has a taste indicative of the land in which the grapes were grown. This means it can have different tastes – anything from chalk to slate. Often wines with minerality are complex and nuanced.
Oaky: We use oak barrels to age our wine. The type of oak barrel and the length of time the wine resides in the barrel affect the taste. Usually oak adds flavors of butter, vanilla or coconut to white wines. In red wine it often adds the taste of baking spices, toasty vanilla or sometimes dill. A wine can become overly oaked and the taste can overwhelm the wine making it taste charred or burnt, or like lumber or plywood.
Residual Sugar: This is the sugar that remains in the wine after fermentation. This may or may not be done on purpose. Sugar can be left in to help change the taste of your wine, making it less astringent or creating a sweeter wine. However, sometimes residual sugar can cause a less than pleasant taste, making a wine too sweet.
Tannin: The mouth-puckering substance that comes from grape skins, seeds, stems, or even oak barrels. Tannins help your wine age and develop. Younger wines have a stronger taste of tannin than wines that have been aged. This is often solved by decanting a bottle or aerating.
Terroir: A French term that indicates the entire physical and environmental characteristics of a particular vineyard. These characteristics influence the grapes and the wine that is made from them. We respect our terroir here at Youngberg Hill.
There are an enormous amount of terms associated with winemaking and wine tasting. These are just a few of them. You can always come to our Willamette Valley winery and ask us what we mean when we describe our wines. Associating specialized words with an actual taste will help you deepen your knowledge of wine and help you find even more wines that you love.
Cheers!