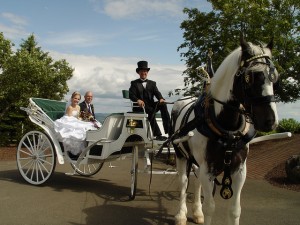 Destination wedding locations can be difficult to pick. You aren't at the location, so you can't just run by and take a peek at it. Here are some tips for finding the perfect location, with as little stress as possible:
Think about Style
You have probably created a Pinterest board of your favorite wedding styles and looked through all of the best wedding websites for ideas. As much as many brides would love to have multiple weddings so they can incorporate all of the great ideas available online, it's time to narrow down the styles that you love the most. If you love wine barrels, grape vines, a natural setting, and a stately Inn, our Willamette Valley winery may just have the style you're looking for.
Get Technology on your Side
There are a ton of tools you can use to help you decide if the spot is just right for you.  Here are just a few options:
Google Maps. Use Street View to take a look at the location from different angles.
Virtual Tours and videos. Many websites (including our site) offer virtual tours and videos so that guests can get a feel for the location.
Photo gallery. We post photos on our photo gallery as well as on our Facebook, Flickr, Twitter, and Instagram accounts all the time.
Skype or FaceTime. Your wedding planner or a friend who is visiting the location can put you on Skype or FaceTime and let you see the location for yourself.
Make an Early Visit
Take a long weekend and head out to the location.  Seeing it for yourself, in person, will help you visualize everything and understand how your wedding will look. Additionally, you will be able to meet all of the wonderful people who are working with you and have a little bit of leisure time to talk with them. Trust us, when it's almost your wedding day, you won't have the spare time to sit back and have a glass of wine with your wedding planner or the winemaker.
Remember to Have Fun!
Your wedding is a celebration of the love you and your partner have for one another. As you plan and make big decisions about your gala gathering, don't lose sight of this. Make sure to include your partner and make sure he or she loves the destination venue as much as you do.
Marriage is a wonderful adventure. We hope we can help you and your partner get started on this amazing journey!