Oregon is rich in natural beauty, and you can find an incredibly diverse range of environments throughout the state. The Willamette Valley is close to many different natural wonders, many of which are preserved through state or federal protections. Below, you'll find some of the best Willamette Valley State Parks to visit. Grab a camera, lace up your hiking boots, and get ready to enjoy some of the most breathtaking sights in the state.  
Willamette Valley State Parks
Nature and history intersect at Champoeg State Park. For history, you can visit the site where the first provisional government in Oregon was established in 1843, take a guided tour, or visit historic buildings turned into museums. Hike the scenic trails that wind their way through the acres of forest, fields, and wetlands to explore the natural side of Champoeg State Park.
If you only go to one of Oregon's State Parks during your time in the Willamette Valley, this is the one to visit. It's the largest state park in Oregon and is home to several breathtaking waterfalls—follow the Trail of Ten Falls for an easy hike that even takes you behind a waterfall at one point!   
At Willamette Mission State Park, you'll discover over 1,600 acres of woodlands broken up by wetlands, beautiful meadows, and working farmland, as well as the largest black cottonwood tree in the nation. This is also the site of the former Willamette Mission, which has been rebuilt as a ghost structure.
Other Outdoor Attractions in the Willamette Valley
State parks are just one way to explore the rich natural diversity of the Willamette Valley. Check out our suggestions for other outdoor attractions and hikes in the Willamette Valley and Oregon you won't want to miss! 
Whether you're looking for wildlife, snapping pictures, or just want to enjoy a stroll through the outdoors, this is an excellent destination for nature lovers.
The Columbia River Gorge is one of the most popular natural attractions in Oregon. This is where the Columbia River cuts through the Cascade Mountains, resulting in rugged cliffs, mossy canyons, and sparkling waterfalls (including the picturesque Multnomah Falls).
One of the largest urban forests in the United States is in Northwest Portland. Forest Park is home to 80 miles of trails, fire lanes, and forest roads, all within Portland city limits. You can spend some time hiking, then head straight into the city to grab a bite to eat and recover!
While this is technically not in the Willamette Valley, it's close enough (and magnificent enough) that it is well worth a day trip.
Head toward the rugged coast to explore the lush Tillamook State Forest, nestled in the Northern Oregon Coast Range.
Recharge in a Gorgeous Wine Country Inn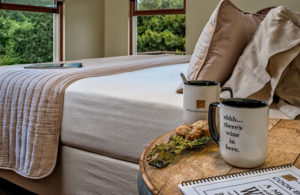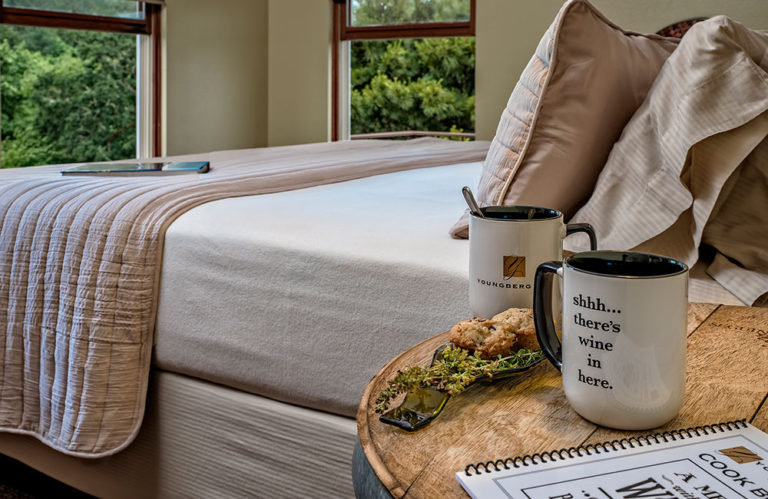 After a day spent enjoying the great outdoors, return to a beautiful oasis tucked away in the Willamette Valley. Our stunning inn and vineyard awaits you! Relax with a glass of our excellent organic wine, sipping as you take in the views that stretch for miles.
Amenities you will find in our luxuriously appointed guest rooms include romantic fireplaces, whirlpool tubs, soft, comfortable beds, and unbelievable panoramas of the valley.
You'll have everything you need for a refreshing vacation at Youngberg Hill. Be sure to take a look at all of our gorgeous guest rooms before you book your stay in the Willamette Valley!