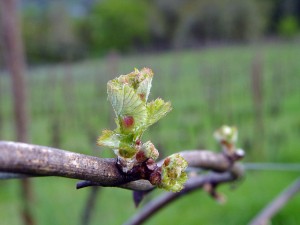 There are many significant parts of the wine grape growing process. Any plant growth is slow and steady and wine grapes are no exception. However, we wanted to share the points in the growth of our grapes that make us jump for joy each and every year. Here is a rapid breakdown of what it takes every year for us to grow the grapes we use to create delectable wines:
Spring
Our wine varietals are planted on 20 acres of vineyard space. They produce grapes each year, beginning in spring with budbreak. This is when the first buds of the season emerge from the vine after winter.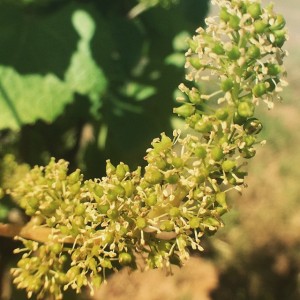 The next spring activity is usually flowering. This is when the vine develops tight bunches of flowers. These flower clusters will eventually grow into grapes. We are extremely excited to see flowers bursting forth throughout the vineyard during this time.
Summer
The flowers eventually turn into tiny green spheres. This is fruit set. We work tirelessly to make sure these little spheres grow into juicy grapes using canopy management and other farming techniques.
By late summer the grapes have gained fullness and color. This is called veraison and is the time of year when you can tell which grapes are green and which are purple.
Fall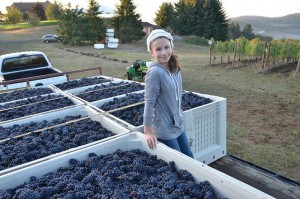 Harvest is in fall. This exciting time is when we are out in the vineyard every single day, deciding when the grapes are at the perfect ripeness for plucking. Once this is decided, we pick every bunch by hand.
After harvest, we crush the grapes and begin the winemaking process.
Winter
In many farms, winter is the quietest time of year. However, since we create our Willamette Valley wines onsite, we are working hard during winter to make sure fermentation is going correctly and the wine is developing beautifully. Additionally, we must prune the vines to get them ready for budbreak next year.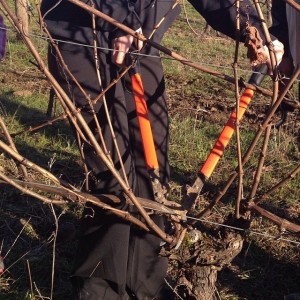 Every season is exciting in Oregon wine country. We hold our breath for budbreak, rejoice in seeing our grapes gain fullness and color, and keep a watchful eye out for harvest time. Not only are these times exciting, they are incredibly beautiful. If you haven't visited us here at Youngberg Hill, pick anytime of year and come. You won't be disappointed.