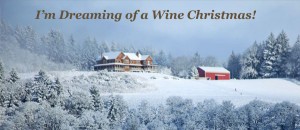 Winters in Oregon's Wine Country are beautiful.  The crowds are gone and the weather is not always as sunny and warm, but the wine experience is amazing!  I often wondered why so few people come to tour during December through March because the experience our guests have is priceless.  There are plenty of wineries/tasting rooms open in each of the AVA's to make more than a day's worth of touring in each one.  The best part about touring wine country during this time of year is that much of the time you're having your wine tasting with the winemaker, assistant winemaker, or owner instead of a tasting room employee.  This is always a great experience.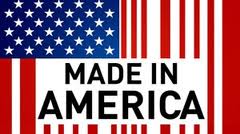 You have heard of the 'Made In America' support streaming across the country.  Well there isn't anything more American in Oregon then the wine.  Think of the support you give to many of the small businesses that make up 90% of the Oregon Wine Industry.  Buying one bottle or a case of Oregon wine instead of those from other countries you are helping the country come back and thrive.  So this year, impress those at your table with a bottle of "Made In America Wine".
While two local restaurants in the area close in January (Bistro Maison and the Joel Palmer House) there are others to experience;  LaRambla, Nick's, and Thistle are ready to serve you.  There are still many events scheduled through the Winter.  Some great local calendar of events lists are: Travel Yamhill Valley , McMinnville Chamber of Commerce , McMinnville Downtown Association, Travel Oregon.  The Evergreen Museum   is offering Christmas movies at the IMAX as well as other holiday and winter specials through the season.
As for Youngberg Hill, we are offering a Winter Inn special of Double Down and Outta' Town:  Book any Inn room and get a second equal room for the same night complimentary.  Visit our newsletter for more details at http://ymlp.com/zYRLzI
We look forward to having a wonderful winter with you!  From everyone at Youngberg Hill thank you for your support and we look forward to an amazing winter with you.
Do you have a winter winery experience?  Write your story below.