While the Willamette Valley is most recognized for its ideal Pinot Noir growing latitude, hops do quite fine here as well. This translates to some fantastic Oregon breweries creating tasty ales and creative craft beers. McMinnville has a tight-knit brewing community, not dissimilar to the friendly relationships and kinship of the local winemakers. We all know that tending to vineyards or hops and the barrelling to the bottling process is a labor of love. It takes a lot of hard work and long hours to produce fine wines, ales, and spirits.
The downtown McMinnville Third Street area is home to a handful of great Oregon breweries. Cozy taprooms and open, airy breweries dot the popular central street hub. You'll find charming shops, restaurants, and art galleries to check out as well. Many of these Oregon breweries also have delicious food programs to pair with their brews—wood-fired pizza, burgers, and small plates for sharing add to the excitement of grabbing a drink with friends.
Our Willamette Valley Bed and Breakfast is one of McMinnville's best places to stay. Located just ten minutes from the downtown area, surrounded by the vineyards of Youngberg Hill and our reserve label Bailey Family Wines, our hilltop Inn is a luxurious wine country destination. Check out our upcoming availability and book your next getaway today!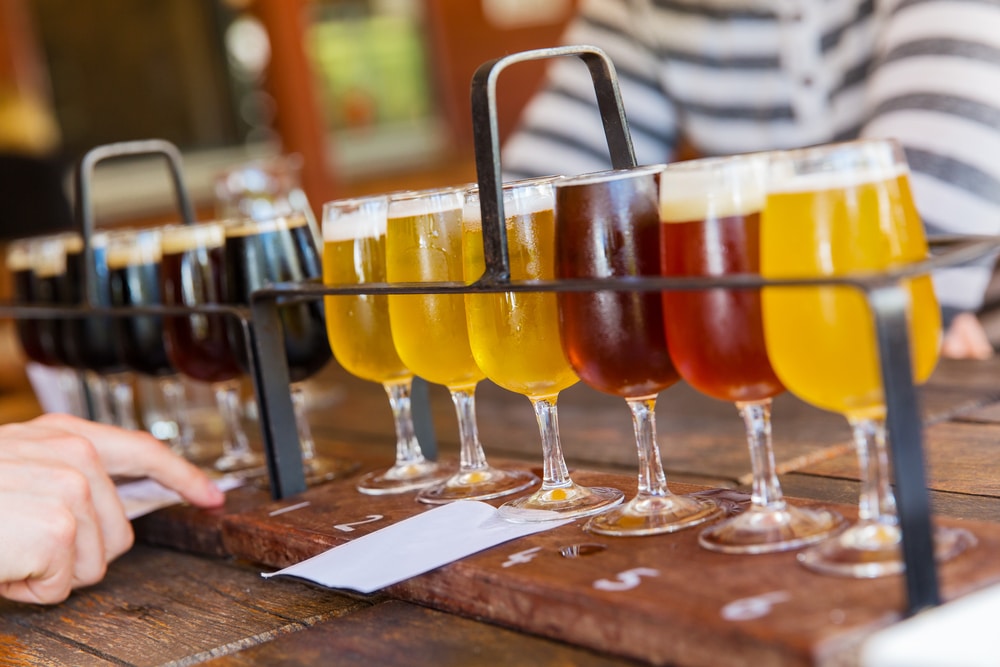 The Best Oregon Breweries to Visit for a Beer Tasting
You'll find every shade of the hop rainbow at Oregon breweries, from uber hoppy IPAs to bright and light farmhouse ales to dark and malty stouts and tangy fruit sours; there's a beer for every palate.
Oregon Breweries just outside McMinnville:
Barn Door Brewing: Out in the small town of Dundee, Oregon, order a mason jar flight of their fresh brewed IPAs, imperial ales, and porter in their airy taproom.
Chehalem Valley Brewing Co.: Most Oregon breweries are family-friendly, and this Newberg, Oregon pub is no exception. They welcome guests of all ages to enjoy the space and indulge in fried cheese curds, fresh salads, and meaty sandwiches.
Wolves & People Farmhouse Brewery: Also in Newberg, this brewery focuses on farmhouse-style ales, which are unfiltered and often brewed with fruit. They have a substantial all-weather beer garden with covered spaces, picnic tables, a fire pit, and heaters.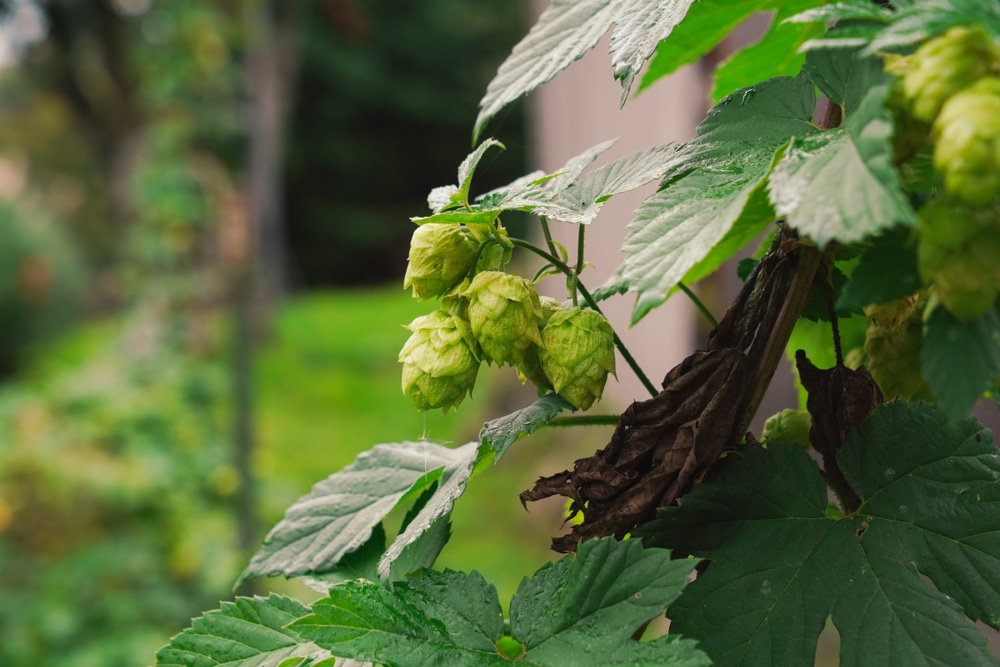 The Long and Fascinating History of Growing Hops in Oregon
While the first commercial hop production began in New York State in the early 19th century, the aromatic vine made its way to Oregon in 1867. William Wells is attributed for starting the first commercial hop yard in Buena Vista, Oregon, which set the wheels in motion for the future of brewing in the state of Oregon. Today, there are more than 200 Oregon breweries, and our state is the second-largest producer of hops in the country.
Hops are vines that grow beautiful cone-shaped flowers and thrive in the climate of the Willamette Valley. Not dissimilar to grapes, there are many different varietals of hops that infuse unique flavors and distinct aromas during the brewing process. The first hop vines were planted for ornamental and medicinal purposes and originated in Germany. In recent years, hop vines have become a popular backyard crop for amateur gardeners, and it's not uncommon to see fences and trellises covered in the lush climbing plant.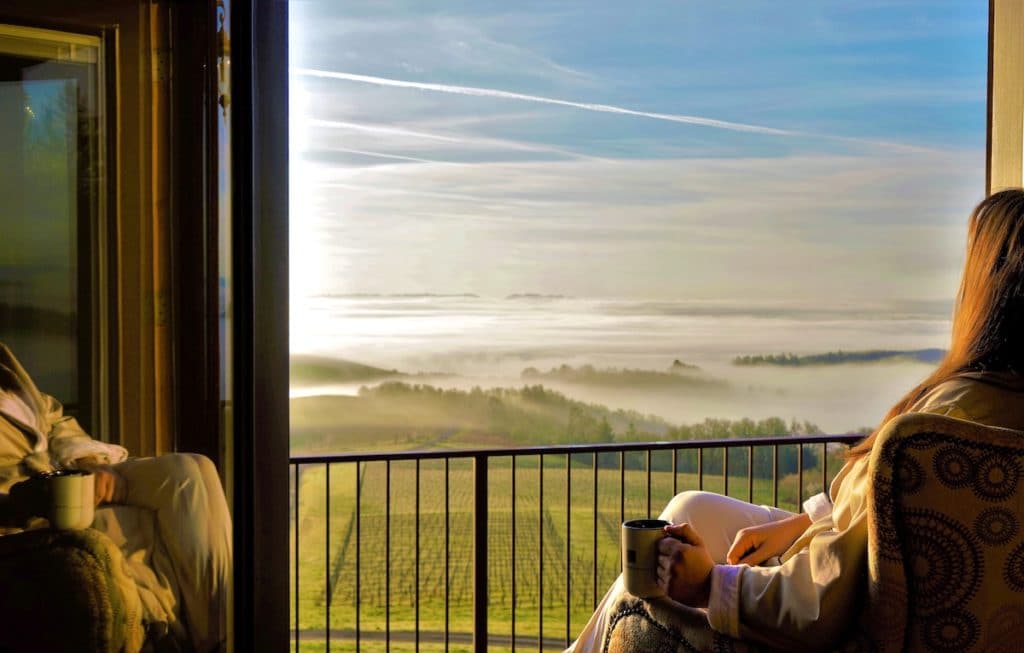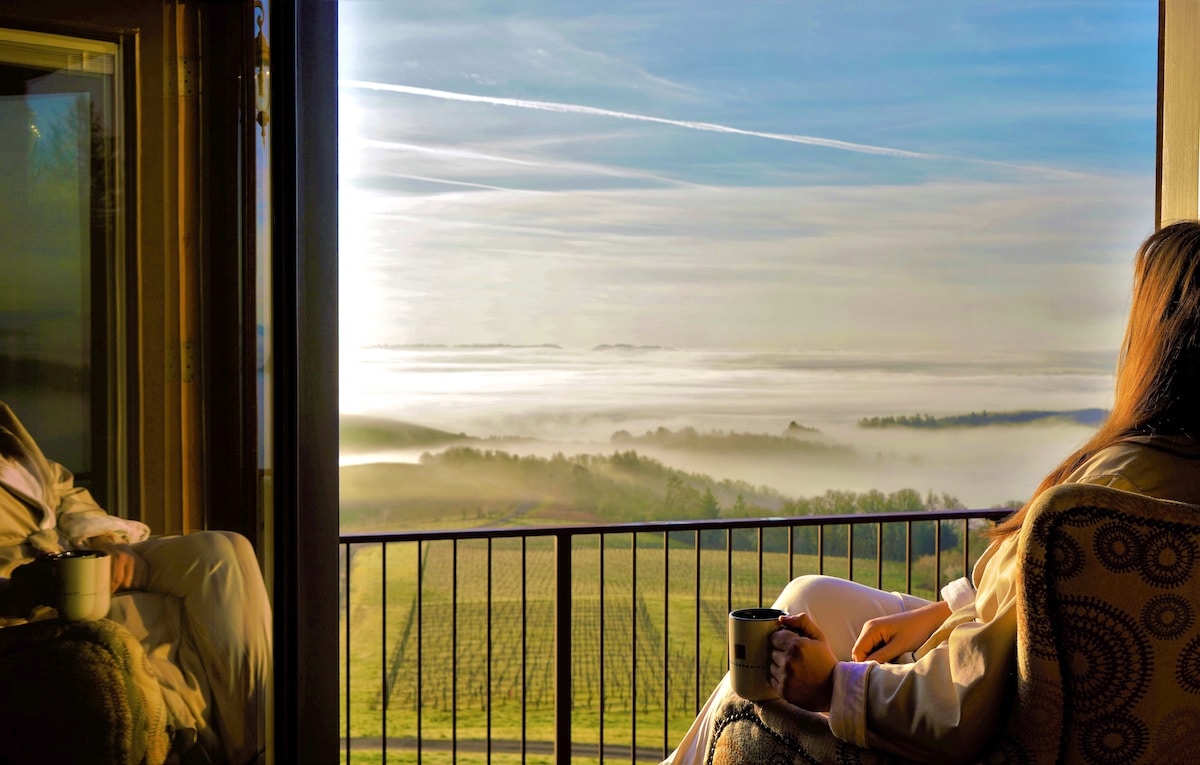 The Best Place to Stay in the Willamette Valley
Whether you're in the Willamette Valley to explore Oregon breweries or the amazing selection of award-winning wineries, our McMinnville Bed and Breakfast is the best place to stay. Not only are our nine elegant guest suites extraordinarily comfortable and luxuriously appointed, but our hilltop Inn offers one of the most beautiful, panoramic views in all of the Willamette Valley. You'll wake each morning in awe of the natural splendor and end the day with some of the most exquisite sunsets.
Join us in the New Year in the Willamette Valley for leisurely days tasting excellent local Pinot Noir, strolling among the vines, and unwinding at our luxurious bed and breakfast in Oregon. Check our availability and book your next stay today!