One of the best weekend getaways is only a quick road trip from Portland to Willamette Valley wine country. In just under one hour from the city, you'll be in a vineyard oasis of Oregon for tastings and tours, elegant dining options, and outdoor adventures.
While we grow an extensive selection of grapes in the Willamette Valley, you'll taste some of the most sophisticated Pinot Noir here. Our climate, soils, and exposure form the perfect combination for these delicate vines to thrive. Heading from Portland to Willamette Valley is a lovely option any time of year.
Winter is cozy and crisp, spring brings budding vines and clear days, in the Summer, a cool breeze cuts through the heat, and Fall is beautiful and abuzz for the harvest season. With more than 700 Willamette Valley wineries, there's no shortage of activities for a wine-focused retreat, and downtown McMinnville is a charming small town to explore.
Our Oregon Bed and Breakfast is an ideal lodging choice (especially if you have romance in mind) for your quick getaway from Portland to Willamette Valley wine country. Set among the vines of Bailey Family Wines and our sister label Youngberg Hill, our hilltop Inn encompasses nine elegant suites. Each room is tailored for relaxation with large windows to take in the stunning view and high-end, luxury amenities to enhance your stay. Book your next vacation today!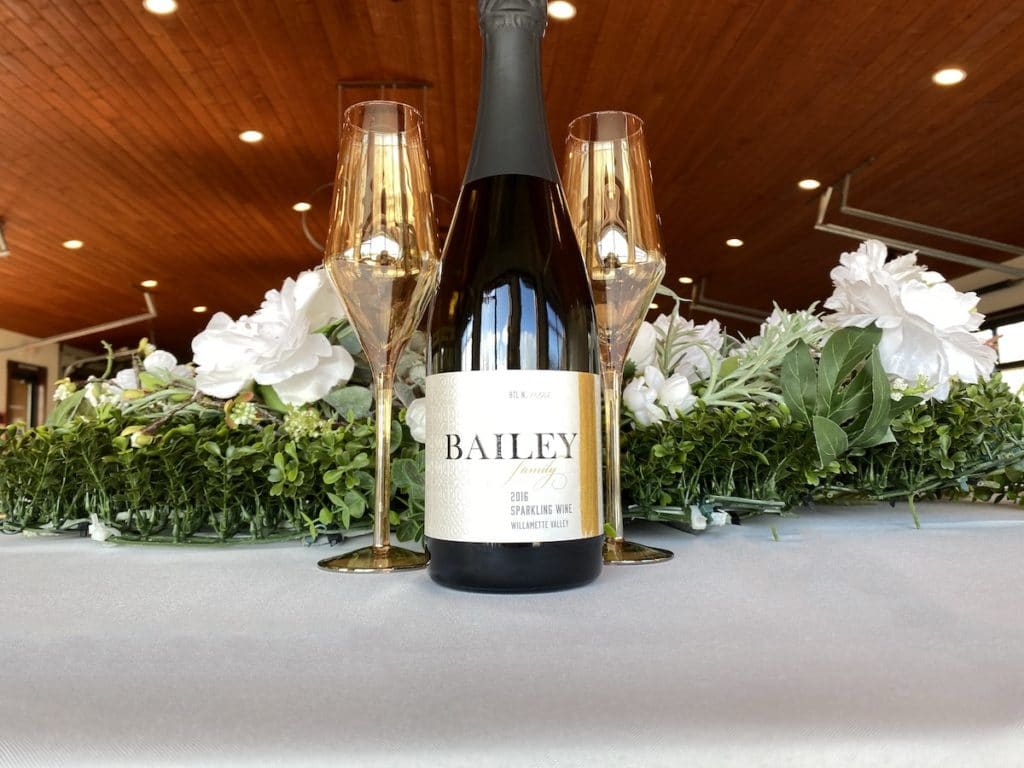 Celebrate a Beautiful Getaway from Portland to Willamette Valley
There is so much to do in our area of Oregon on a quick getaway from Portland to Willamette Valley wine country. But for those who would rather spend a long weekend kicking back and unwinding, our McMinnville Bed and Breakfast has everything you need to do just that.
Wine tasting and tours at Bailey Family Wines and Youngberg Hill: Right here on our property, you'll be privy to two remarkable wine labels. We offer an array of experiences for guests to appreciate our biodynamic, single-block vineyard varietals. From casual walk-in style tastings of pinot noir, chardonnay, and much more to seated tastings consisting of more in-depth information and food pairings, we have it all.
Shopping and Sightseeing: Also, in the downtown area of McMinnville, you'll find a fantastic collection of art galleries, local boutiques, and charming specialty shops to fill an afternoon of shopping and sightseeing. Stroll the grounds of the picturesque Linfield College or learn more about the history of aircraft at the Evergreen Aviation and Space Museum.
For those looking to stretch their legs and get some exercise in, roam our vineyard grounds for a hike in the countryside. Or, if you prefer a longer looped trail, check out Miller Woods, a 3.5-mile route that's especially beautiful in spring when the wildflowers are in bloom.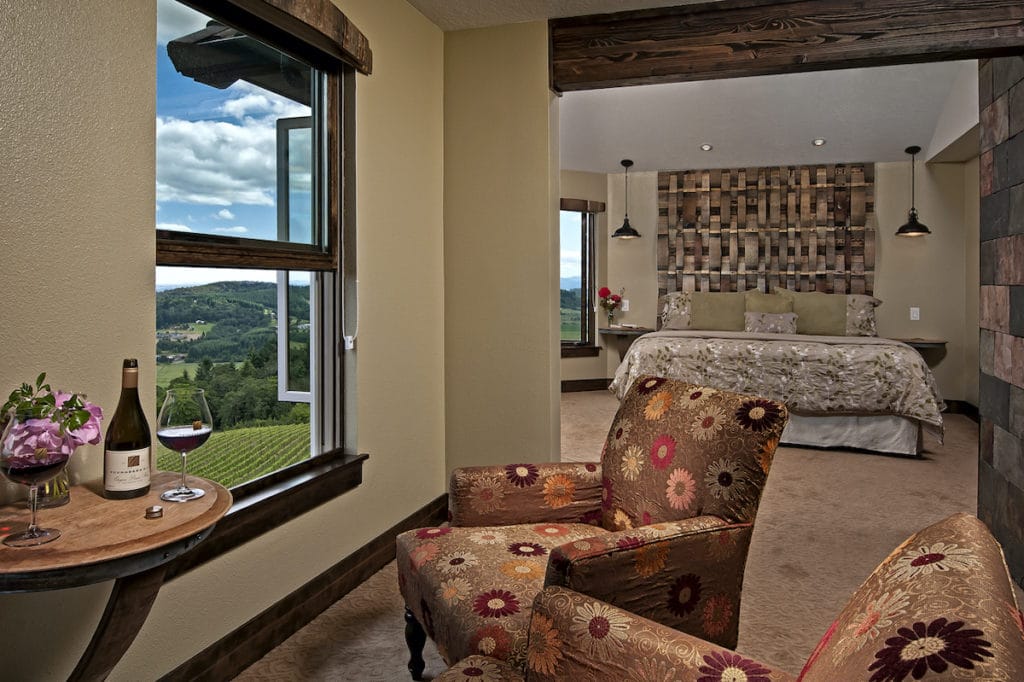 Gourmet Breakfast in Bed: As a guest at our Willamette Valley Bed and Breakfast, you'll be treated to a lovely meal each morning. Prepared with local ingredients, creative recipes, and the utmost care—our brunch-style meals are always a highlight of any stay and best enjoyed in the privacy of your suite still in your cozy pajamas.
Elegant Dining within ten minutes of our Inn: For the other meals of your day during your getaway from Portland to Willamette Valley wine country, head to downtown McMinnville where you'll find casual eateries, elegant farm-to-table restaurants, and cute cafes for a coffee and a treat.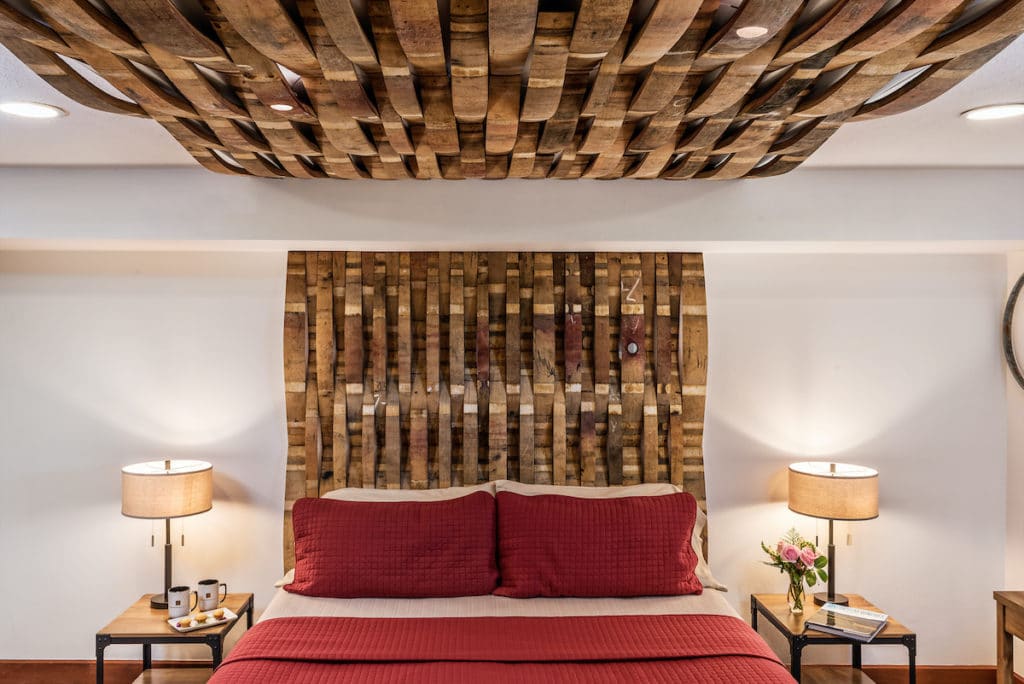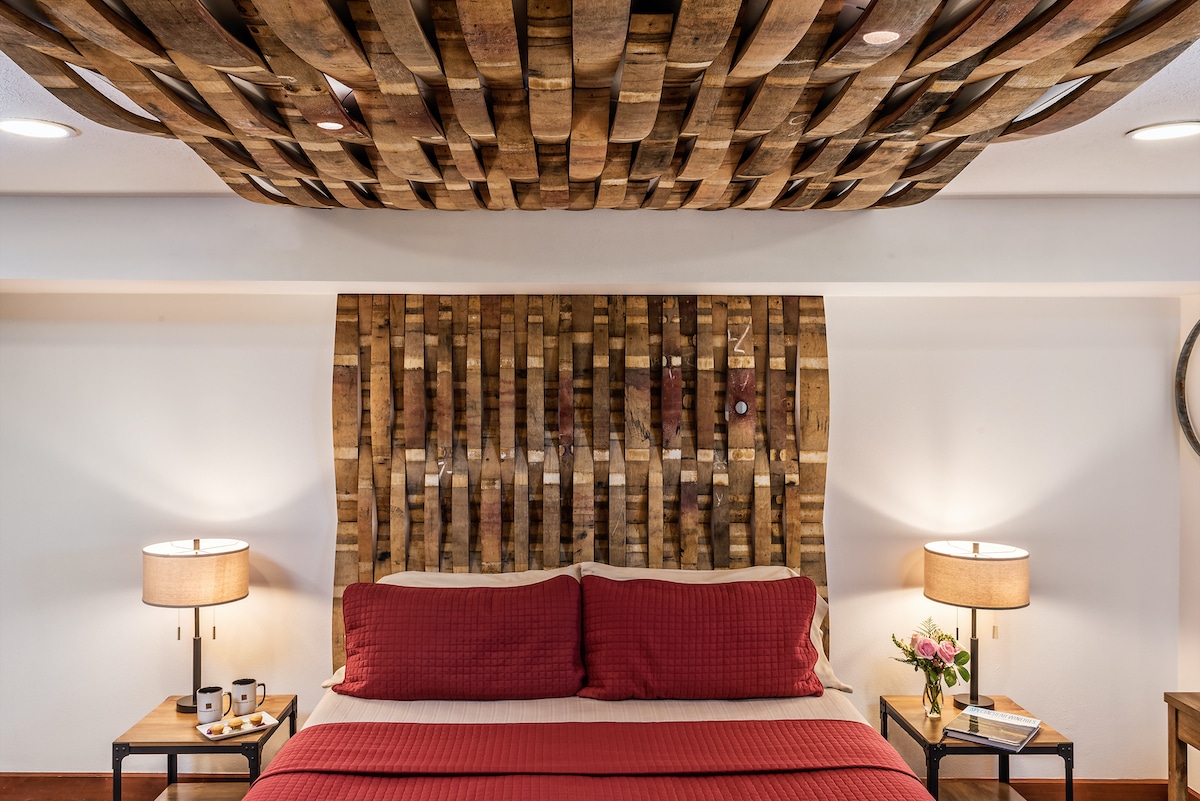 Portland to Willamette Valley: The Perfect Getaway for Romance
As you arrive up the drive to our Willamette Valley Bed and Breakfast, first take a moment to soak up the view of our sweeping vineyard to the Eola-Amity mountain range, and further still, the Cascades. On a clear day, you'll also see two iconic Oregon landmarks: Mt. Hood and Mt. Jefferson. It's truly a magical sight to behold!
Once inside, you can fully sit back and relax in your private guest suite, equipped with comfortable mattresses wrapped in high-thread-count linens and beautifully appointed bathrooms with spa-like amenities. Choice rooms have gas fireplaces, double jacuzzi tubs, and private balconies to best appreciate the astounding view from our perch above the Willamette Valley.
Start planning your next weekend getaway from Portland to Willamette Valley wine country and book today!