During the late fall and winter months, nothing warms the body and the soul like a good glass of wine. This is what makes winter a great time to visit the Willamette Valley wineries of Western Oregon and tour some of the best wineries nestled in its foothills and farmlands. Even though such visiting may be curtailed during current COVID-19 restrictions throughout the state of Oregon, in the spirit of optimism and the belief that there are few things that a good bottle of wine can't make better in the world, we've got suggestions for the best Willamette Valley wineries to check out.
Our first suggestion is to start and end each day of Willamette Valley wineries touring adventure is our Willamette Valley Bed and Breakfast. Not only does it allow you to make our own winemaking operation the most convenient place on your daily itinerary, but it offers unmatched luxury comfort and amenities to meet your every want and need, along with unmatched top-of-the-hill views of the valley and vineyards below. Make your plans for a winter wine getaway to Willamette Valley wineries right away, and reserve your room at our McMinnville Bed and Breakfast today!
10 Willamette Valley Wineries We Recommend
There's no better way to get the best wines to pair with your holiday meals and events ahead than by visiting our tasting room at Youngberg Hill winery.  Not only will you get the chance to taste the delicious Youngberg Hill varietals produced here, but you'll have the exclusive opportunity to taste the lineup of Bailey Family Wines as well – both of which are grown on the same land and tended to by the same exceptional winemaker, Wayne Bailey.
Beyond just visiting the tasting room at Youngberg Hill, there are a number of other Willamette Valley Wineries worth visiting, as you get to know the exceptional world of Oregon wine. Please check the website of each of these Willamette Valley wineries, or call ahead, before visiting a tasting room to verify that's it's open this winter – but when you do get a chance to visit, your efforts will be greatly rewarded with sensational wine and delightful conversation.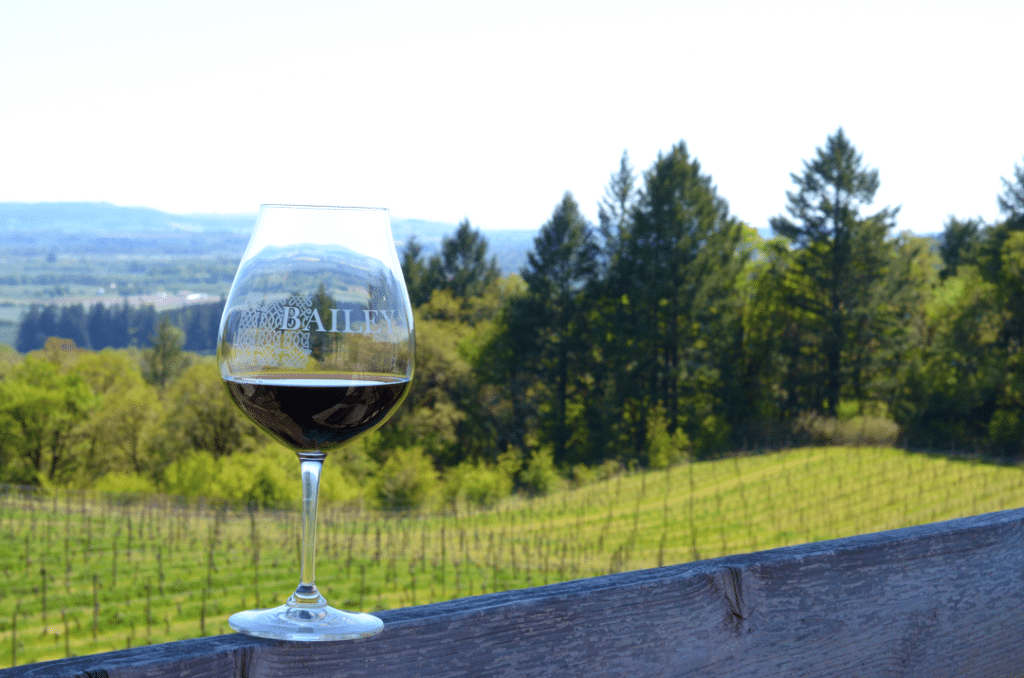 Wherever it is you plan to visit, your journey should always begin in the delicious and beautiful tasting toom at Youngberg Hill – it is open daily from 10 am – 4 pm.  After you've gotten acquainted with some of the best wines in the valley, it's time to embark on your journey.  Here are 10 of our favorite Willamette Valley wineries to visit.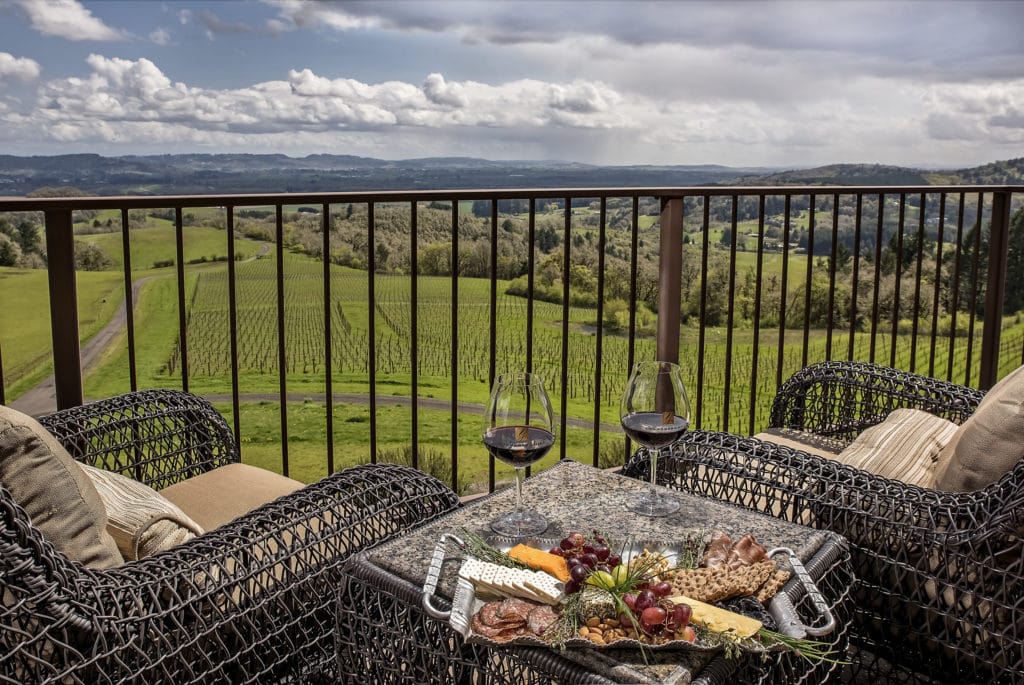 Start at Bailey Family Wines on Your Winter Wine Tour
Like many of our neighboring Willamette Valley wineries, we are a high-end family operation committed to the sustainable operation and organic farming using Biodynamic practices. Check out our current lineup of Grenache, Pinot Noir, Chardonnay, and sparkling wine — they're truly about the best that Willamette Valley wineries have to offer.
We offer tastings by appointment only, so make yours today — and reserve your room at our Willamette Valley Bed and Breakfast while you're at it! You'll love everything from our luxuriously appointed guest suites to our delicious two-course breakfasts to our breathtaking backyard scenery. Also, the winter season is the perfect time to take advantage of our romance package and other special offers!