Visiting the best Willamette Valley wineries in the fall during harvest is a beautiful experience for wine enthusiasts and nature lovers alike. The Willamette Valley is Oregon's world-renowned wine region, and is applauded for its picturesque landscapes, the collection of top-notch wineries, and exceptional Pinot Noir. The fall harvest season, typically from September to October, is a prime time to witness the grape harvest and enjoy exciting events and activities around the valley and downtown McMinnville. 
Many of the best Willamette Valley wineries host harvest festivals, where visitors can participate in grape picking, learn about the winemaking process, and enjoy live music, local food, and wine tastings. For those who want to get in on the process, traditional grape stomping events allow visitors to partake in the age-old method of extracting juice from grapes. It's a fun and memorable experience! Fall is also the time when wineries release their new vintages—these release parties often include special tastings, tours of the vineyards, and an opportunity to meet the winemakers.
At Youngberg Hill Inn & Winery, we welcome visitors to join wine grower Wayne Bailey on a walking vineyard tour and sip on our exceptional wines as you learn about the soils, weather influences, and what to expect from the 2023 vintage. This is a popular event on September 24th this year, so be sure to book your tickets today. To make our harvest tour even more memorable, you should consider staying at our Willamette Valley Bed and Breakfast. Our elegant guest suites are the ideal place to relax after exploring the best Willamette Valley wineries during the fall—and one of the best tasting rooms will just be steps from our lodging. Make a reservation today!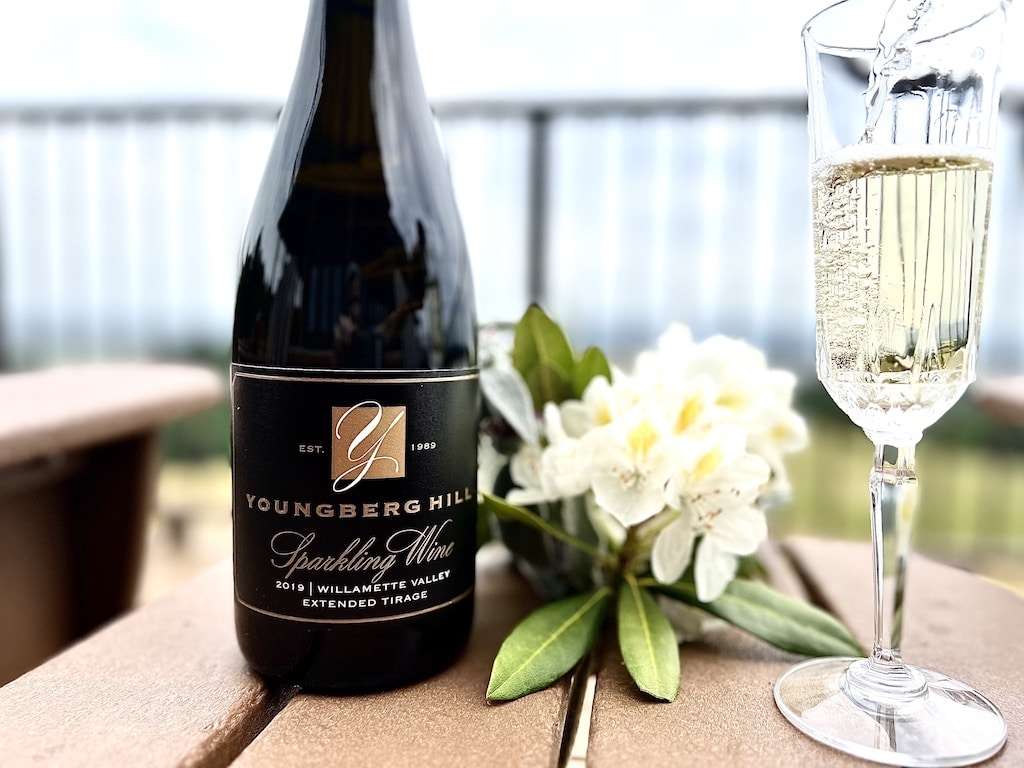 Visit the Best Willamette Valley Wineries this Fall
For those hoping to experience the 2023 harvest season at the best Willamette Valley wineries, there's no better time to start planning! Oregon wine country comes to life in Fall, the vineyards are abuzz with farmers and pickers, and the excitement of the grape harvest creates an air of anticipation. It's also a fantastic time to start filling your cellars with new vintage releases and special allocations. 
Here are the best Willamette Valley Wineries to visit during the harvest season this Fall: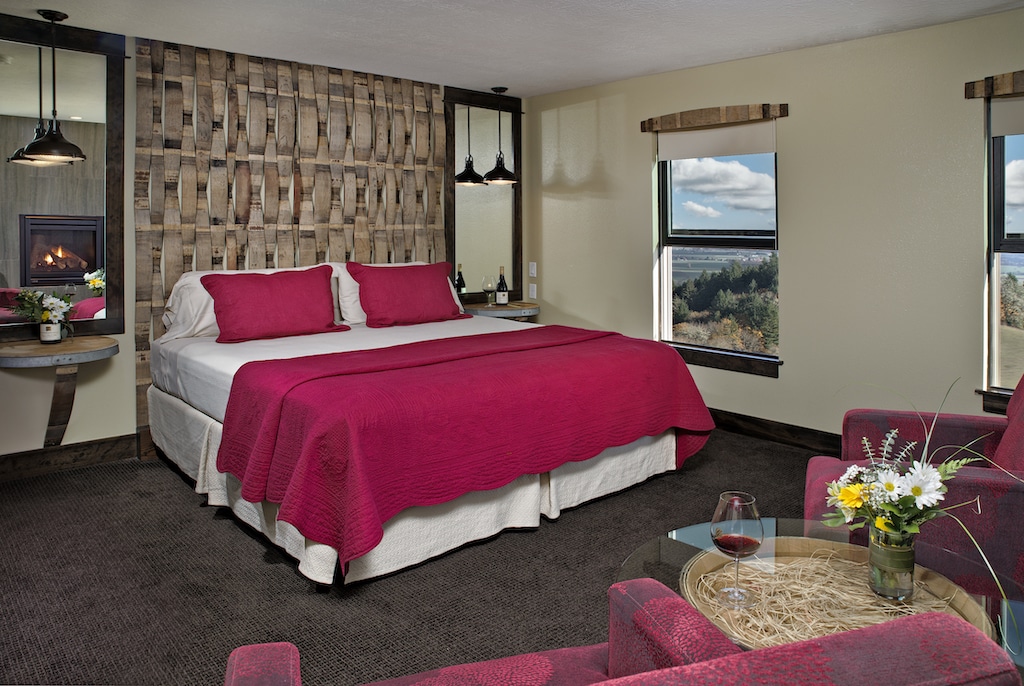 Stay at our McMinnville Bed and Breakfast this Fall
Wine tasting is the most popular pastime at the best Willamette Valley wineries year-round. As a guest at our Willamette Valley Bed and Breakfast, you'll have complimentary flights of our Youngberg Hill label and generous discounts for the seated tastings of our reserve label, Bailey Family Wines. We have a 24/7 concierge service available to our overnight guests if you need reservations. Our personal and friendly staff will make your stay extra special—we're happy to make book tables for dinner, wine tastings, and tours during your stay.
First, you'll want to get settled! Check into one of our nine suites, and refresh. Our guest rooms feature queen or king-sized beds dressed in the finest linens. Slip into your plush robe and enjoy the spa-like bathrooms with double steam showers, jacuzzi tubs, and gas or electric fires to warm the cool autumn nights. Choice rooms offer private balconies—the absolute best place to take your morning coffee and look out at the fall colors of the valley below. 
When you are ready to head out and explore the best Willamette Valley wineries, we're located in the heart of Oregon Wine Country, only ten minutes from downtown McMinnville, award-winning restaurants, great small-town shopping, and even closer to our neighboring wineries and tasting rooms. Our Willamette Valley Bed and Breakfast is the ideal place to make your home base, and you'll quickly see why guests return year after year. Reserve your room today!