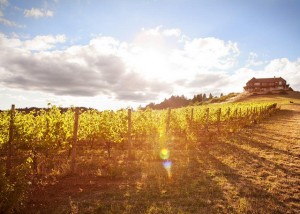 It's traditional at the close of the year to think about the new year. We had a truly fantastic 2014. We were honored to host a number of weddings and many great guests. We received some wonderful awards and a number of excellent reviews. Our wines were featured in newspapers and magazines around the U.S. The 2014 harvest was extremely promising and we are looking forward to the wines produced from it with excitement.
As we look toward 2015, one word comes up over and over again. That is: passion. We work to constantly live our passion. What does that mean for us?
It means means creating an environment for our guests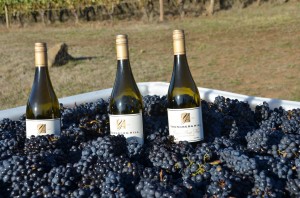 where they feel comfortable, at home, among friends, welcome, and relaxed. It means growing grapevines and producing fantastic grapes in a holistic way. It means improving the environment we surround ourselves with. It means creating wines which allow you to taste the care given to the land.
We are lucky enough to live our passion each and every day here at Youngberg Hill. It is a thrill for us to share this passion with you – into 2015 and beyond.
Tell us below what your passion is – and how you intend to fulfill it this bright new year. Cheers to you!