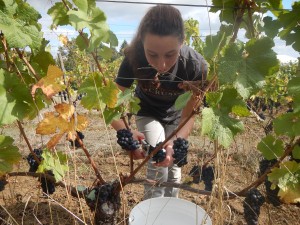 We had a fantastic year last year. As we look forward to 2015, we wanted to take a moment to recognize all of the wonderful friends, clients, and family who made 2014 such a great year.
Harvest
Not only did we have a really great harvest in 2014, we were able to taste the fruits of our 2013 harvest. Additionally, we planted up a new block which is dedicated to the production of Chardonnay grapes. This means we have a very exciting wine production future ahead of us!
2014 Recognition
We received some really wonderful recognition this year from:
Oregon Bride Magazine: Best All-Inclusive Venue in the Valley
Seattle Times listed our 2012 Cuvee Pinot Noir among the Top 50 wines for 2014
2014 Oregon Wine Awards gave us Gold for our 2010 Cuvee and the 2010 Barrel Select
2014 Sunset International Wine Competition awarded our 2010 Pinot Noir
BedandBreakfast.com listed us amoung the Top 10 Vineyard Inns
Great ratings on our 2012 Cuvee, 2012 Jordan Pinot Noir, 2012 Natasha Pinot Noir, and 2011 Cuvee Pinot Noir from The PinotFile

Community Events
We had some great events at the winery and in the local Willamette Valley and Yamhill Valley communities. These types of get togethers allow us to stay in touch with the local area and provide a fun venue for us to meet new friends and reconnect with old friends. Here is just a quick snippet of a few events:
Last year we hosted several winemaker dinners which allowed us to connect with our wine club members as well as make new friends who wanted to learn about wine. Looking forward, we have a number of winemaker dinners already on the calendar – so if you enjoy delicious food paired with fantastic wine and wonderful conversation, be sure to come to one of our dinners!
Throughout the year we hosted a number of passport events here in Oregon wine country. We will stay involved in the McMinnville AVA and other passport events throughout 2015. We are also going to be a part of the 29th Annual International Pinot Noir Celebration in July of this year – so keep an eye on our calendar or subscribe to our newsletter to stay updated on wine country events throughout the year.
In May of 2014 we participated in the Oregon Wines Fly Free program. This wasn't just a local event – it worked with Alaska Airlines to promote local wineries, specifically in Oregon wine country.
We had the opportunity to host the Linfield Orchestra Benefit last year. We will be hosting again this year. Be sure to check out the calendar for details.
The many opportunities we have had to connect with friends old and new and to work with other Willamette valley vineyards really made our year.
Thank Yous
We wanted to take a moment to thank all those who reviewed and voted for our wines and our Inn. We would be nothing without our wonderful customers. Here are just a few of the fantastic reviews we received just in 2014:
Great Northwest Destinations called us "One of the most beautiful, serene, and relaxing places in the Pacific Northwest" while stating that our wine is "seriously delicious."
Sips with Friends said that our 2010 Barrel Select was "a stunner."
American Winery Guide said "Why would you want to go anywhere else?" They also said of our wines "The wines reflect the terroir because of Wayne's farming philosophies."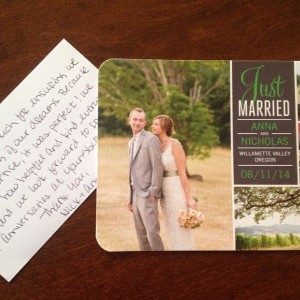 One Weddingwire.com reviewer said about her wedding at Youngberg Hill: "Youngberg is the most wonderful place for a wedding. We were so happy with our choice of venue, we would not do anything different."
Another reviewer on Tripadvisor.com said "The owners and staff make you feel more like family than temporary visiters. We are already return customers and will continue to be so in the future!"
These are just a few of the many, many wonderful reviews we received in 2014. We closed with that last one because it's so true. We consider every one of you family.
So, let us know what we can do to help you stay, plan an event, or enjoy wine from Youngberg Hill this year. We are excited to see you!