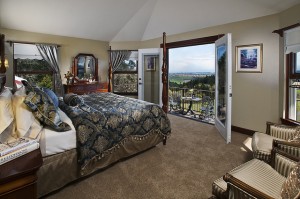 The holidays are over and winter has officially set in. This doesn't mean you are snowed in to your home and stuck for the season. In fact, now is the best time of year to get away. You no longer have to cover for co-workers or head to family gatherings. The hectic holidays are out of the way – so it's time to enjoy a real holiday.
Here are your five steps to escaping this winter:
#1. Recruit a partner in crime.
This may be a co-worker, a boss or a family member. No matter who it is, your partner in crime is the person who will help you pull off your winter escape. Your boss or co-worker may be able to help you out by taking over a couple of work projects to get you the time off you need. Your family member may be able to take the kids while you're out of town.
Just be sure your partner in crime will be rewarded when you get back. Maybe you can cover fo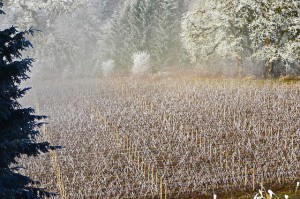 r your boss or coworker in future – or perhaps you can babysit for your family member's kids when they head out on their own holiday.
#2. Plan to go away from home.
The post holiday season is no time for a staycation. You need to get out of the house and get pampered. We can recommend the Winter Wine Tasting Package here at Youngberg Hill for some seriously delicious pampering. Oregon wine country is a great place to get away and relax.
#3. Pack up your holiday decorations.
You don't want to come back to more holiday work. Get everything packed away and your home cleaned up before you head out. That way, when you come back relaxed and reinvigorated you can really feel as if you are launching into a new year.
#4. Make your wine country travel plans.
Since you are headed out of town, set up your travel plans. If you are driving out, is there a delicious lunch location like Bistro Maison on the way to your destination? Be sure to make the trip itself leisurely and relaxing. If you are headed out to Youngberg Hill, we can give you recommendations to make your trip out enjoyable.
#5. Go!
The time has come. You have work and the kids all sorted out. You've got a delicious place to stop on the way and you have a destination. Go ahead and take some well deserved time off!
Winter is a gorgeous time to visit our Willamette Valley vineyard & Inn. Let us know how we can help you get out here for some winter R&R.