It's time to start planning for harvest season at our Willamette Valley winery. As summer begins to wane you can feel it in the air, just a touch of crispness and the afternoon light takes on a golden hue. Harvest typically begins in late September and continues until early November. The vineyards at our Willamette Valley winey begins to bustle with activity as all hands on deck begin picking the ripe grapes.
At our Willamette Valley winery, Bailey Family Wines (as well as our sister winery Youngberg Hill) we use biodynamic and organic farming methods. Our winemaker, Wayne Bailey, brings expertise and skill to the growing, maintaining, harvesting, and fermenting processes. In turn, our small batch Pinot Noir is bright and lean, the Grenache bold and berry, our Chardonnay delicate and balanced, and our Sparkling is world class.
On any visit to our Willamette Valley winery, you may want to plan ahead and book your room at our adjacent Willamette Valley Bed and Breakfast. It's a lovely way to spend time in wine country without the stress of driving or having to head home. Our location is ideal for a weekend getaway from the city, surrounded by the beauty of Oregon wine country. Get your reservation on the books!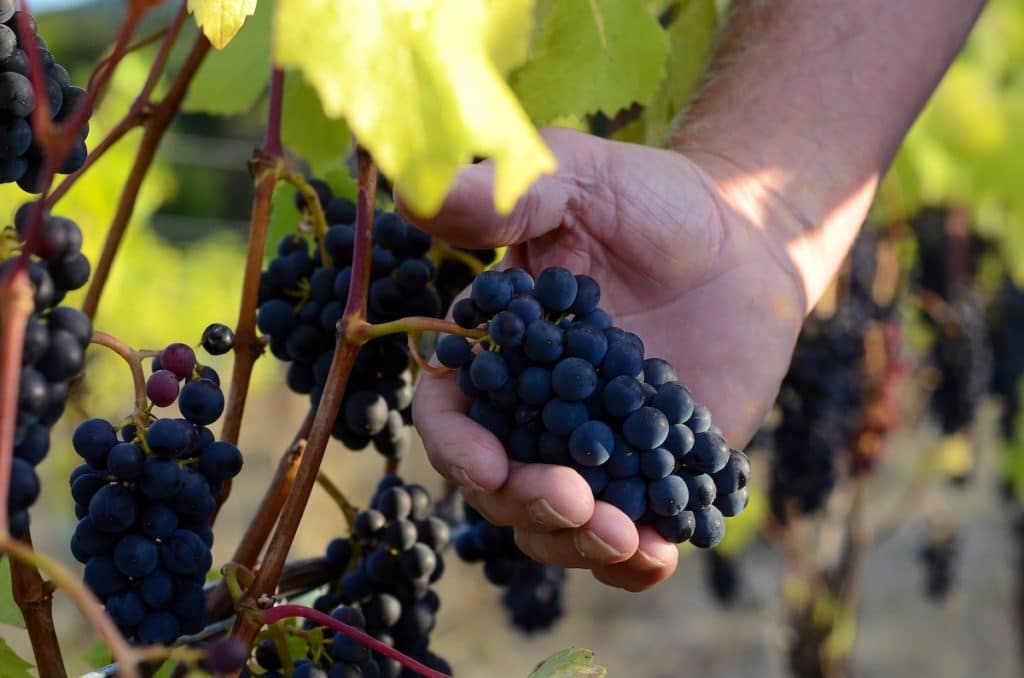 Our Willamette Valley Winery is Bustling During Harvest Season
While wine country is lovely to visit year round, some winemakers argue that autumn is the absolute best time to check out the Willamette Valley. It's the time for harvesting and crush, the first steps to creating beautiful bottles of wine. At our Willamette Valley winery you'll find the care and attention to detail in this season that's greatly important to the outcome of our wine.
Small Vineyard Blocks for Pampered Vines
Our Willamette Valley winery consists of 23 acres of vines for our exclusive Bailey Family Wine label. The breakdown of varietals for that acreage is 18 dedicated to Pinot Noir, 2.5 for Chardonnay, and 2.5 for Pinot Gris. Each of these vineyards is named after the Bailey Family daughters. In compliance with the standard of biodynamic principles, the vines are dry farmed without irrigation, bringing a complexity to the wine.
Wine Tasting and Tours at our Willamette Valley Winery
We love hosting people from all around the world to come and taste our wines. We offer an elevated wine tasting of our Bailey Family Wines on our 50 acre estate, which is also home to our sister winery Youngberg Hill and our luxury Willamette Valley Bed and Breakfast. Our "Winemaker Tour and Tasting" brings you an up-close look to the vineyards, winemaking process, and includes a special wine flight.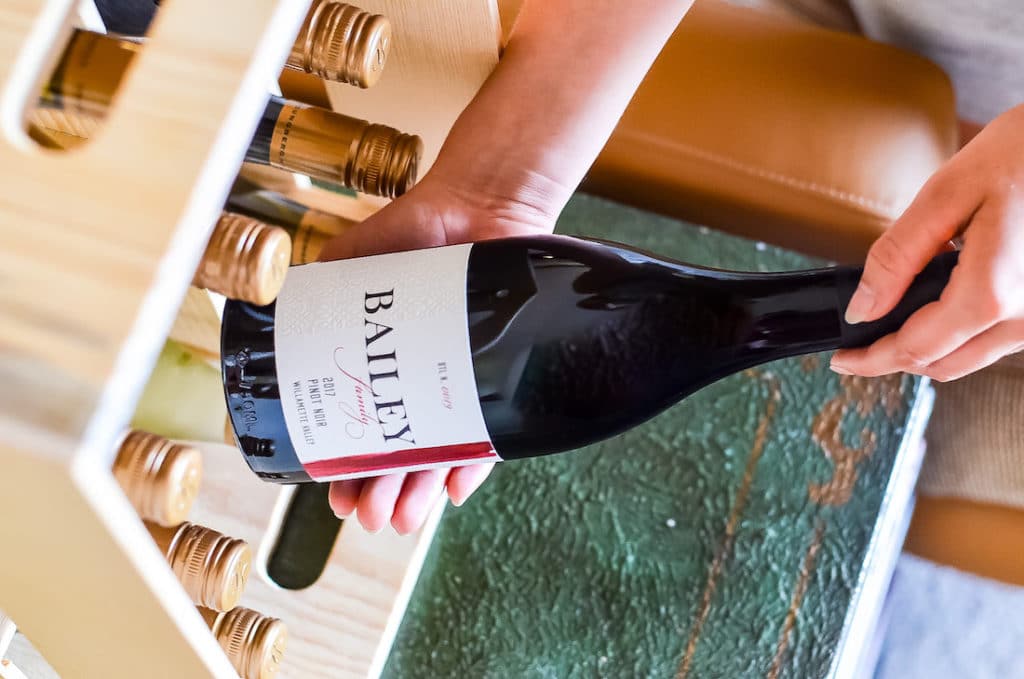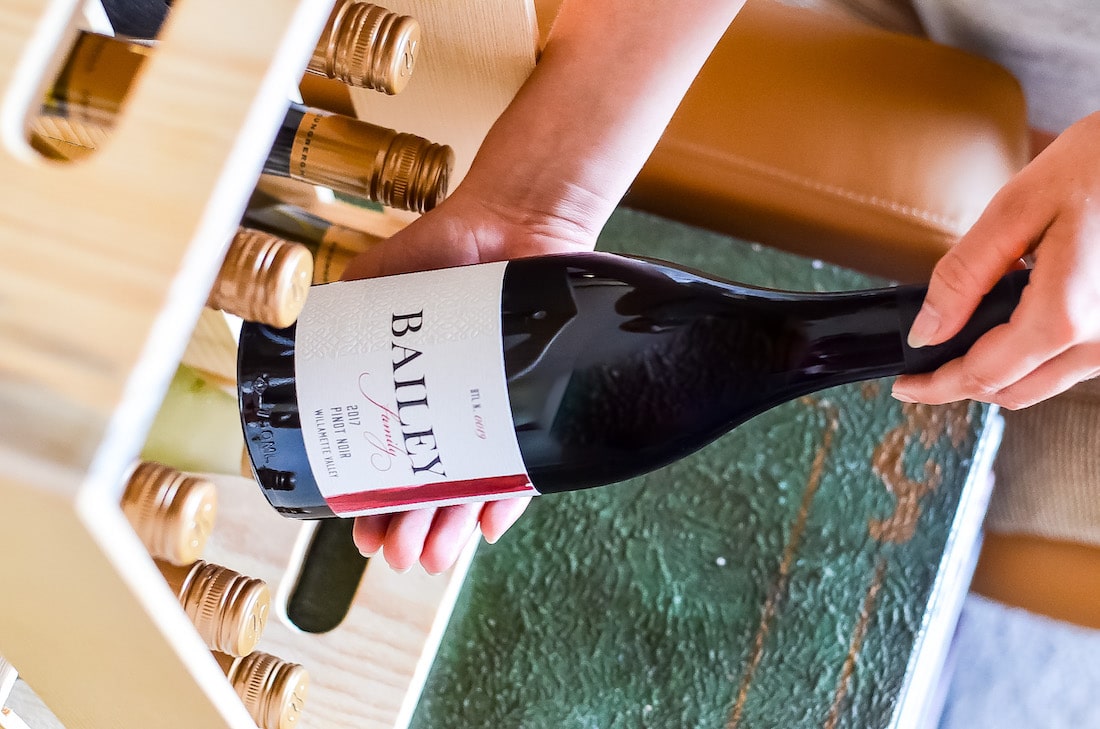 Tasting Notes for Our Wine Portfolio
Due to Wayne's experience and the care he takes during every harvest season, our wines shine in the glass. Our Pinot Noirs are particularly special and reflect the terroir of our Willamette Valley wine region. You can't help but notice the beautiful balance of acidity, minerality, tannins, and fruit.
Plan for a Longer Stay than Just a Day of Wine Tasting
One of the best ways to fully enjoy a wine tasting experience at our Willamette Valley winery is to include a stay at our Inn on the estate. Our nine room Bed and Breakfast offers stunning panoramic views, complementary morning meals, private elegant baths (some with double Jacuzzi tubs), and cozy fireplaces. It's the perfect way to welcome fall while the grapes begin to burst on the vine.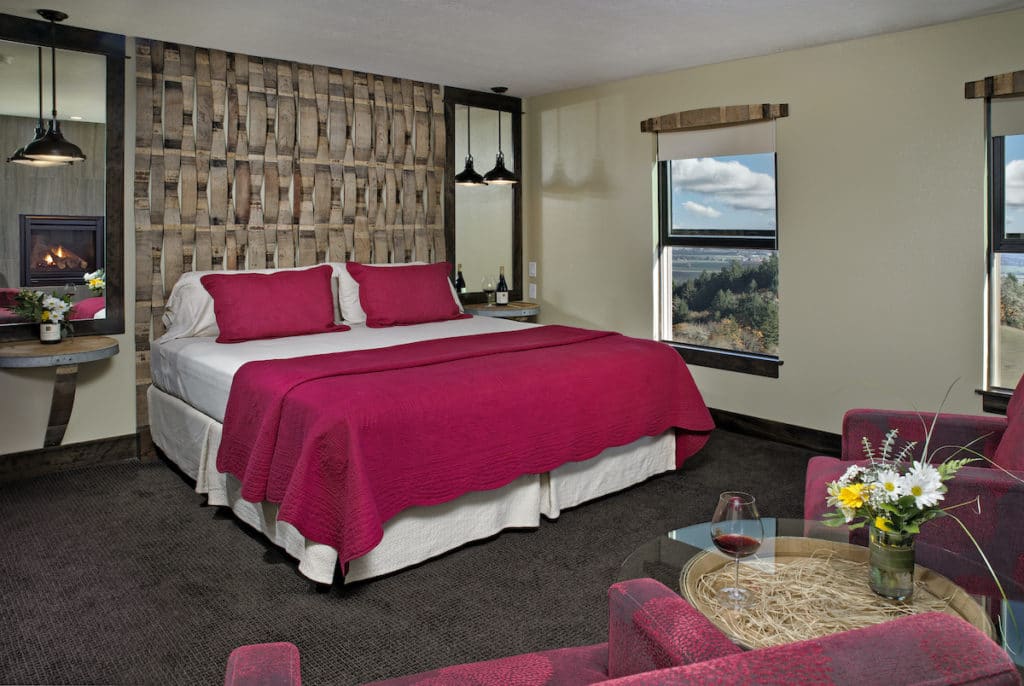 Luxury Lodging at our Willamette Valley Bed and Breakfast
Our Willamette Valley Bed and Breakfast is a slice of paradise in Oregon wine country. It's truly the best place to rest your head after a day wine tasting out at our Willamette Valley winery or any of the other amazing wineries nearby. As a guest here, you'll have access to both of our award-winning wine labels, enjoy complimentary homemade breakfast each morning, and be invited to join us for any of our exciting weekly events.
The nine guest suites at our Willamette Valley Bed and Breakfast all offer a level of comfort, perfect for a relaxing weekend getaway, longer leisurely stay, or solo retreat to reset. A comfortable chair with a glass of Pinot Noir with our stunning view before you is the ultimate way to center yourself. Check our availability and book your stay today!