There are so many beautiful hikes in our area where you can find some of the most stunning Oregon waterfalls. There's something magical about the Northwest wilderness: a calm quiet under towering Douglas Firs, birdsong and a breeze rustling the leaves, and the crisp mist whipping off the Oregon waterfalls and streams. Lace up your hiking boots, pack a picnic, and head out for a lovely day in the woods viewing the beautiful scenery. Thankfully, these hikes vary in difficulty and length, so there's an option for everyone.
One of the most popular places to explore the bounty of Oregon waterfalls is Silver Falls State Park. Not only is it the largest state park in all of Oregon, it's also home to the "Trail of Ten Falls." And just as the name suggests, this trail is packed with glimpses of Oregon waterfalls. Many of which are an immersive experience, because the route runs under these cascading falls. The most jaw-dropping of the waterfalls at Silver Falls State Park is the 177-foot South Falls, which is well worth the hike in.
Our Willamette Valley Bed and Breakfast is set in the heart of wine country, but due to our state's vast and dense forested areas, we're not far from many of these day hikes that include these Oregon waterfalls. There's not much better than spending a day out on the trials and then heading on back to the Youngberg Hill Inn and Winery for wine tasting and curling up by a cozy fire. Our luxury guests suites are the ultimate getaway in the Willamette Valley.
Join us this fall for a romantic retreat and book your stay today!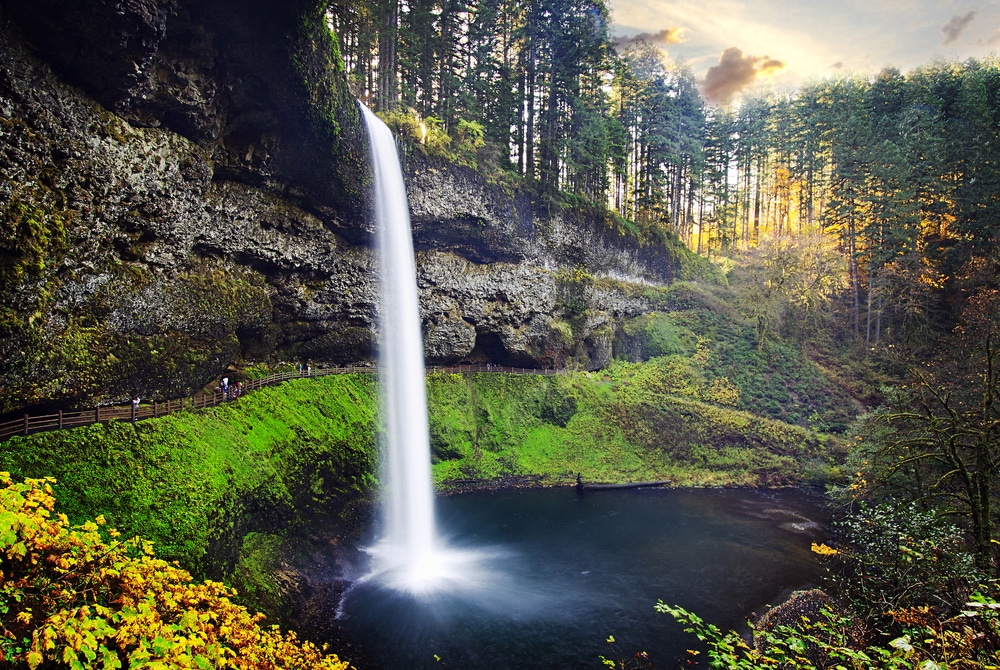 The Best Hikes for Viewing Oregon Waterfalls
Hiking in the Northwest is as synonymous to drinking great Pinot in the Willamette Valley. It's an ideal pastime to try on any visit to Oregon, for beautiful lush scenery, breathtaking Oregon waterfalls and rivers, and even birdwatching and wildlife viewing. A long hike on one of these trails nearby is full of fresh air and open spaces, which are something we've all come to appreciate even more over the past couple of years.
Here are six of the best hikes near the Willamette Valley to view these hidden gem falls:
Trail of Ten Falls: Just over an hour from our Willamette Valley Bed and Breakfast, Silver Falls State Park is one of the best places to view some spectacular Oregon waterfalls. This state park is often referred to as the "crown jewel" of protected natural areas. This trail is the perfect place to see the quintessential northwest landscape peppered with waterfalls, and while this loop clocks in at 7.2 miles, there are many options for creating a shorter hike for all skill levels.
McDowell Creek Falls Loop: This rated as easy hike is just under two miles and takes you by two impressive Oregon waterfalls—Majestic and Crystal Falls. You'll also spot a few smaller pretty falls as well. The woodland area is a mix of gorgeous trees from big leaf maples and western red-cedars to Douglas-Fir and western Hemlock.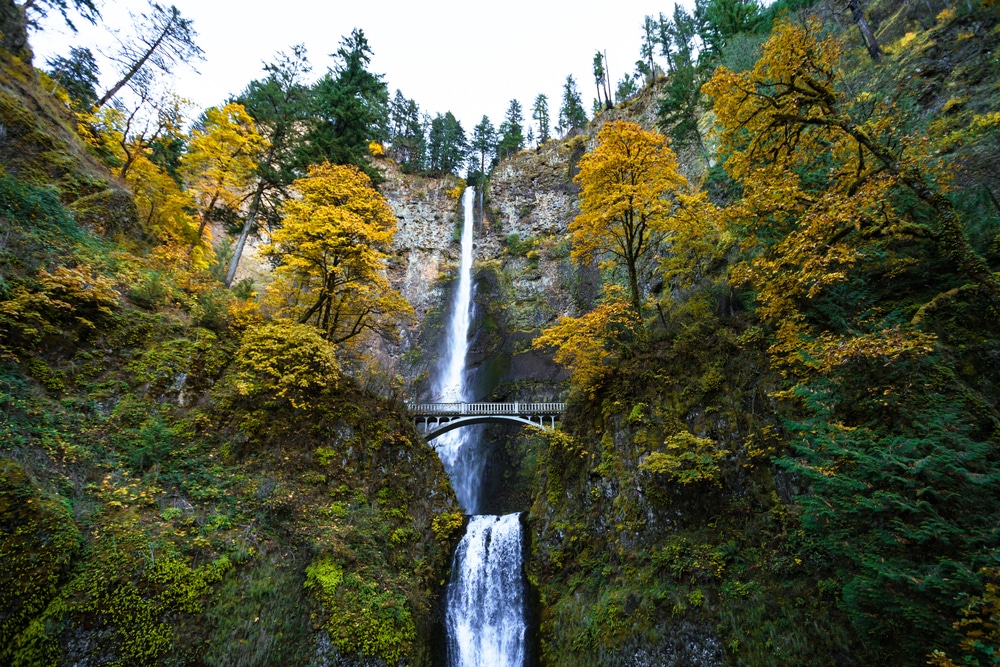 Multnomah Falls: While the Columbia Gorge area is about an hour and a half from our Willamette Valley Bed and Breakfast, the scenic drive is worth it for viewing one of the most stunning Oregon waterfalls. This is the most visited public recreation site in all of the Pacific Northwest, with more than 2 million eager visitors each year. Due in part to the amazing location, as Multnomah Falls is very easy to get to and is only a short hike from the parking area.
University Falls: Located in the Tillamook State Forest this Oregon waterfall is one of the most photographed spots in all of the forest. It can be reached by a longer hike or just a quick third of a mile hike for those less avid hikers. There a many interesting routes through the Tillamook State Forest, visitors can see how a large wildfire (the 1933 Tillamook Burn) can effect the growth and ecosystem of the woods and see the benefits of replanting efforts.
Drift Creek Falls: This in one of the Oregon waterfalls out by the coastal town of Lincoln City. The 2.6 mile trail takes you through the Siuslaw National Forest of the Central Oregon Coastal Range and the impressive Drift Creek Falls. The best part of this hike is the suspension bridge about 100 feet in the air for the best views of this cascading waterfall in the woods.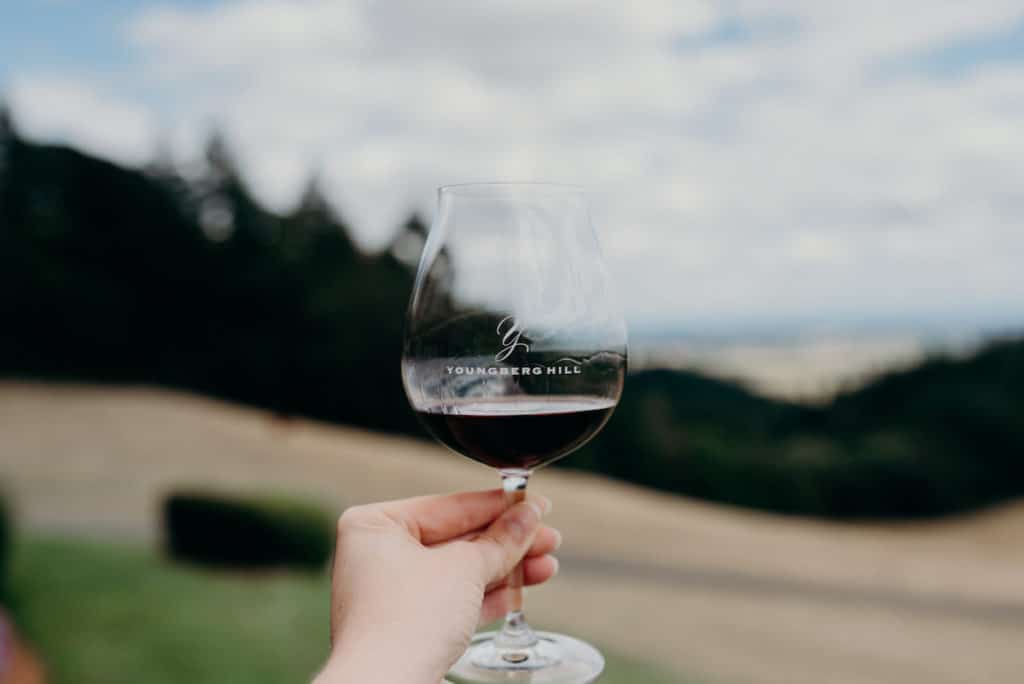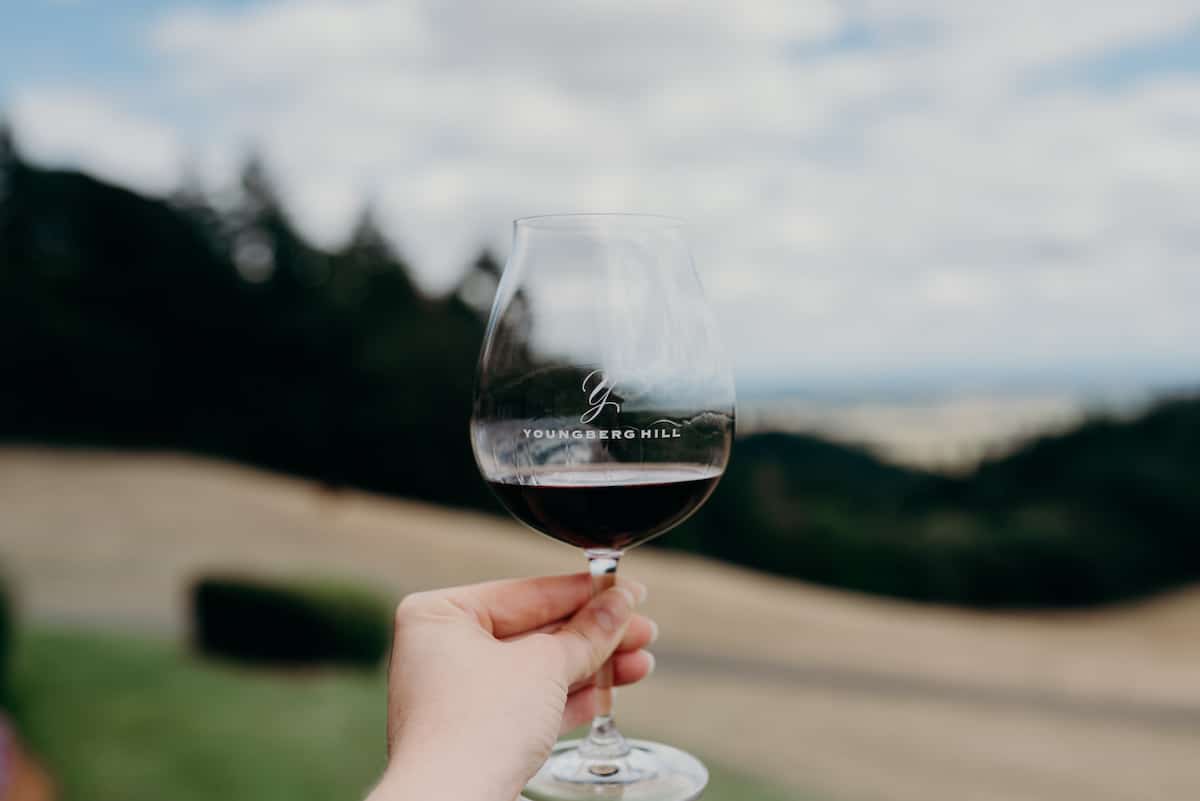 Luxury Lodging at its Finest at our Oregon Bed and Breakfast
The Willamette Valley has the perfect combination of outdoor rugged adventures paired with fine dining and wine tasting. Thankfully, our Winery and Inn is the best lodging option to achieve this diverse getaway. Our location puts you in the heart of wine country—less than 10 minutes from the charming city of McMinnville and within an hour of some amazing hiking areas with these Oregon waterfalls. You'll hike the day away and then head back for a relaxing evening in to enjoy Youngberg Hill wines and our reserve label Bailey Family Wines.
Our Willamette Valley Bed and Breakfast is an elegant retreat full of amazing wine, spa-like amenities, and one of the most beautiful views in all of Oregon. We offer all of our guests a gourmet meal in the morning (the best way to start the day) to be enjoyed in the privacy of your own suite with fresh brewed coffee and mimosa if you so choose. You won't even have to get out of your robe. Start planning your next getaway to the Willamette Valley and book your stay today!