The Willamette Valley is vast—stretching more than 100 miles long and 60 miles at its widest point—and is home to ten AVAs and over 600 wineries. If you're heading here to taste Oregon Pinot Noir, you've come to the right place, and a handful of McMinnville wineries stand out from the rest. Of the nearly 30,000 acres of vines planted in Willamette Valley, over half of that acreage is dedicated to growing Pinot Noir, which thrives in the climate here. 
The McMinnville AVA sits due west of the Yamhill County seat and heads about 20 miles out to the Van Duzer Corridor—Oregon's lowest Coast Range pass to the Pacific Ocean. The soil in this region is known for being shallow and primarily a mix of marine sedimentary clay, rock, and silts. The majority of these McMinnville wineries focus on producing fantastic Pinot Noir, but you'll also find other outstanding red varietals, as well as rich Chardonnay, and bright Pinot Gris and Pinot Blanc.
One of the best ways to explore the lovely selection of McMinnville wineries is by planning a few days in Oregon wine country—there's so much ground to cover and wine to sample! Our bed and breakfast in Willamette Valley sets the perfect tone, from elegant guest rooms with impeccable en suite baths and a fresh multi-course breakfast each morning to complimentary wine tastings and one of the best views in the valley; you'll see why our guests return time and again. Join us in the McMinnville AVA this summer and book your room today!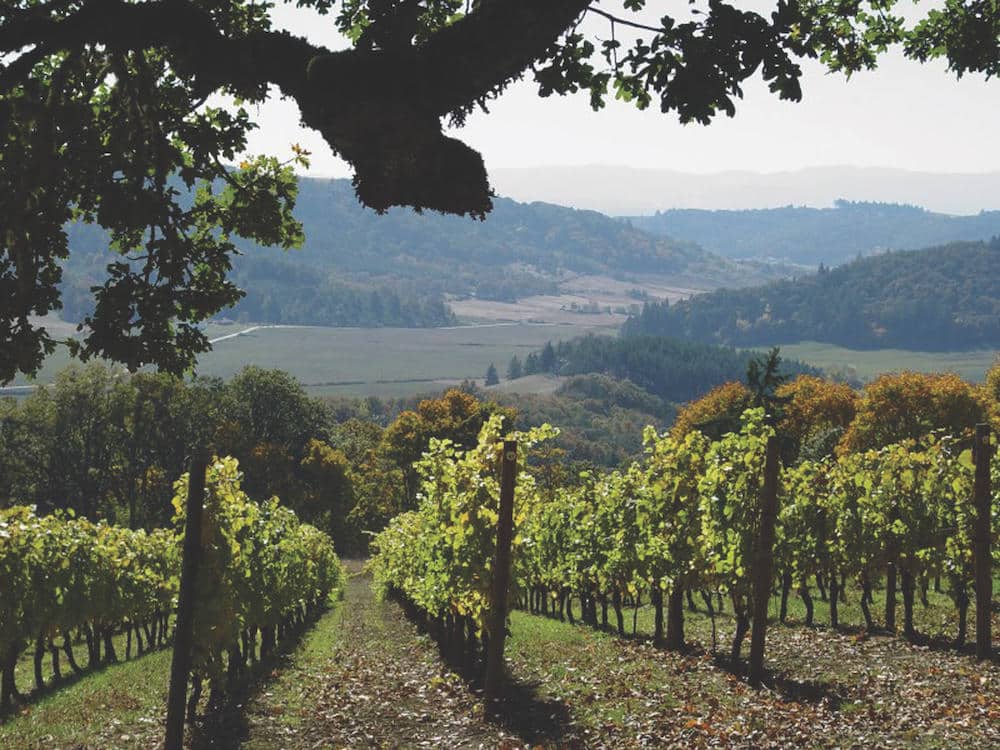 Wine Tasting at McMinnville Wineries
The majority of visitors to Willamette Valley come with wine tasting in mind, and with so many options to choose from, it's a great idea to narrow it down to a single AVA or general area. These beautiful McMinnville wineries are a great place to start. And with our bed and breakfast in Willamette Valley as your home base, you can easily explore these nearby gems in a day or two on your Oregon wine country getaway. 
Here are six McMinnville wineries to add to your tasting itinerary: 
As a guest at our bed and breakfast in the Willamette Valley, you'll be within a 20-minute scenic drive of about 150 tasting rooms, wineries, and vineyards. These McMinnville wineries are a great place to start!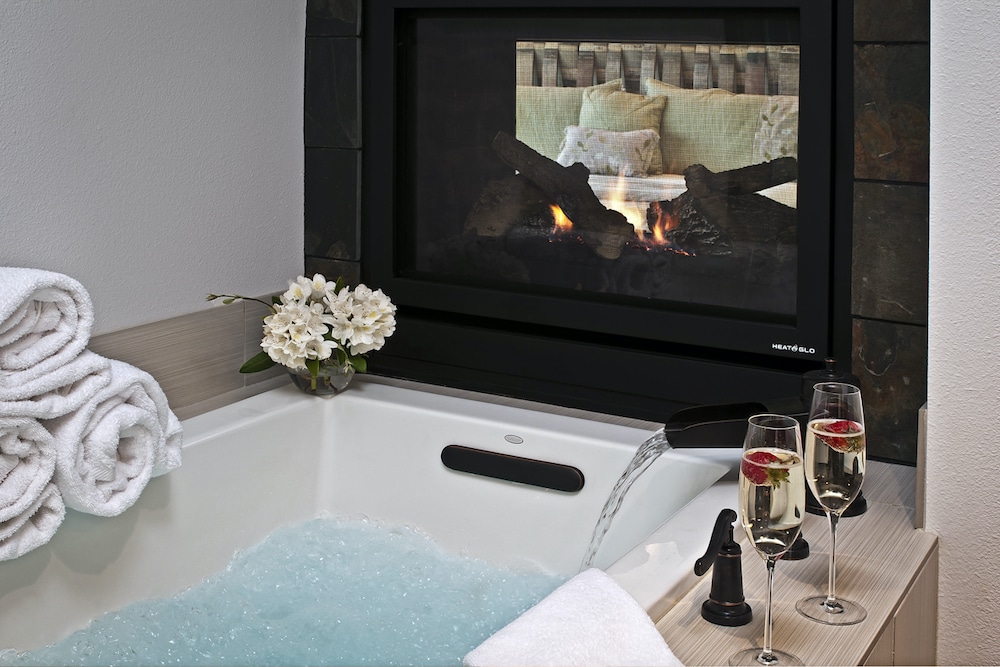 The Best Bed and Breakfast in Willamette Valley
After discovering the best McMinnville wineries and drinking some fantastic Oregon-grown wines, returning to our bed and breakfast in Willamette Valley is a welcome reprieve. Firstly, savor the view of our sweeping vineyards reaching the Eola-Amity mountain range and onto the Cascades. On a clear day, look for two iconic Oregon landmarks: Mt. Hood and Mt. Jefferson. It's truly a magical sight to behold—especially at sunset! 
Inside, your private guest suite is designed for your utmost comfort and relaxation. All rooms are equipped with hotel-grade mattresses dressed in high-thread-count linens. Our beautifully appointed en suite bathrooms (like the Jura Suite bath pictured above) offer guests a spa-like experience. Choice rooms have gas fireplaces, double jacuzzi tubs, and private balconies to best appreciate the gorgeous view from our hilltop above. Our bed and breakfast in Willamette Valley is one of the best places to stay! There's a reason why we have more than 450 five-star reviews on TripAdvisor. 
While there are plenty of lodging options to choose from in the area, there's something unforgettable about our bed and breakfast in Willamette Valley. There's nothing cookie-cutter or standard about our Inn. Each morning starts with a beautiful breakfast, including a rotating menu of seasonal ingredients and recipes. You can rest knowing that at the end of the day exploring the area—or just sticking close by at our on-site tasting room—you'll have a lovely place to unwind. We can't wait to host you; reserve your room today!