October is the spookiest time of the year (although 2020 has been spooky all around), and we up here at Youngberg Hill love to pair our delicious Oregon wines with our favorite Halloween treats.
This month our employees Carrie and Molly have chosen their favorite wines to be featured. Our featured Oregon wines for the month of October are the 2013 Jordan and the 2013 Bailey.
Pair Oregon Wines With Delicious Halloween Treats
Our Jordan with its dark ruby color has characteristics of cedar, pepper, and leather, and is loaded with dark cherry, plum, and blackberry. It is a bold Oregon wine, complete with fruit tannins and has an extra-long finish which not only pairs perfectly with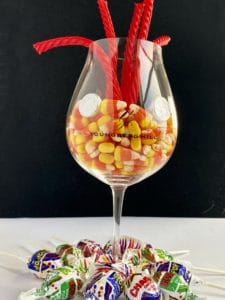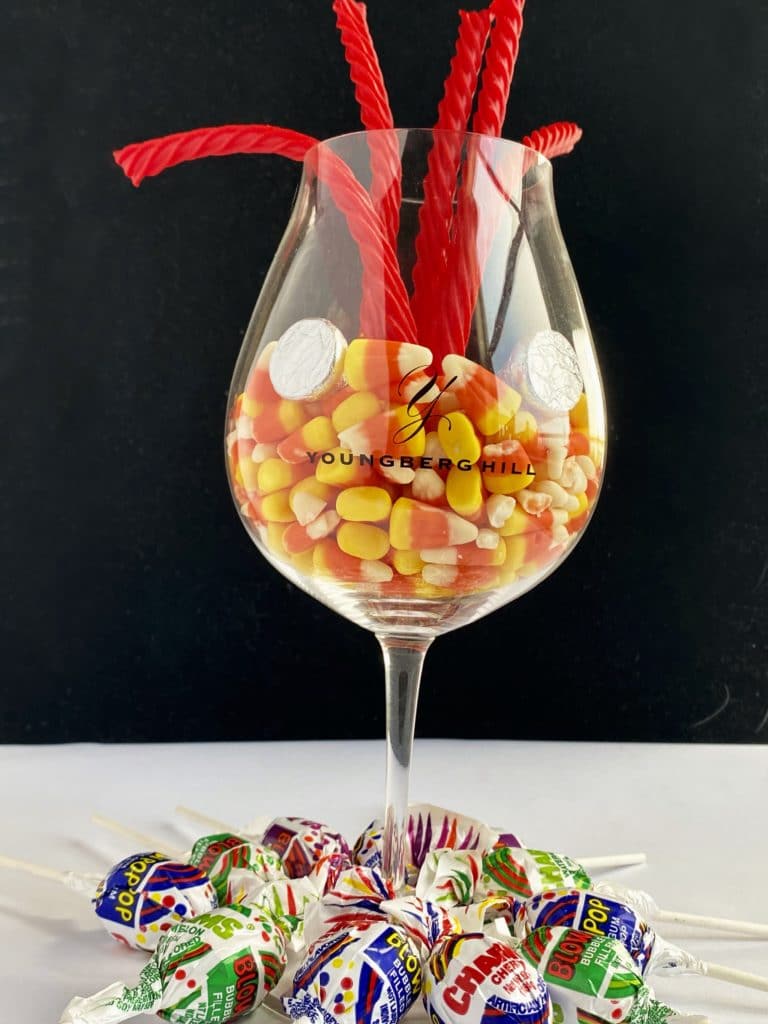 warm hearty meals, but with Halloween sweets. It may be surprising, but the elegant fruit of the Jordan blends beautifully with classic Red Vine Licorice. But if Licorice is not your cup of tea, you can also enjoy this Oregon wine with rich, chocolatey Milky Ways.
The Bailey, a sensational Pinot Noir, is excellent to conquer the encroaching chill of autumn with its warm flavors of cherry pie and cola, mixed with allspice and cranberries. This Oregon wine also has rich mineral accents on the finish all carried by a soft tannin structure. This is a wine that you can drink all day, every day, but if you are looking for something sweet to snack on with your glass of wine, we highly suggest these Halloween fan favorites: We have discovered that cherry lollipops enhance the wine's fruit flavors and that the cookie, caramel, and chocolate combination of Twix pairs well with Bailey's juicy pallet.
Something special we've discovered about these luscious Oregon wines is that they both pair impeccably well with the holiday's iconic Dark Chocolate Hershey's Bars!
We at Youngberg Hill hope that this will help you make your snacking decisions during the Halloween season. Come visit us on The Hill to enjoy our spectacularly colorful harvest views and tastes some of the best Oregon wines with us.
Cheers and happy autumn,
The Youngberg Hill Crew!