The Evergreen Air Museum in McMinnville — formally known as  Evergreen Aviation & Space Museum — is so loaded with awe-inspiring displays and exhibits from across the spectrum of flight history that your plan to visit should begin with rethinking your other plans for their day and lingering for a good long while.
Come back again another day to be sure you didn't miss anything. With more than 150 aircraft, spacecraft, and exhibits that fill three buildings and more than 250,000 square feet, as Oregon.com put it, "there is so much to see that even locals visit the museum many times, with each time finding something they didn't know before."
And there's no better way to begin and end a day of visits to the Evergreen Air Museum than at our Willamette Valley Bed and Breakfast, just a few miles away. Reserve your room today at our Willamette Valley Bed and Breakfast! 
8 Breathtaking Displays at Evergreen Air Museum
Any plans for a visit this fall to Evergreen Air Museum in McMinnville must be prefaced by its COVID-19 guidelines. Unfortunately, that means limited access to and temporary closures of some popular exhibits, including flight-deck tours of two of its most popular displays: the Spruce Goose and the "Air Force Two" VC-9 plane.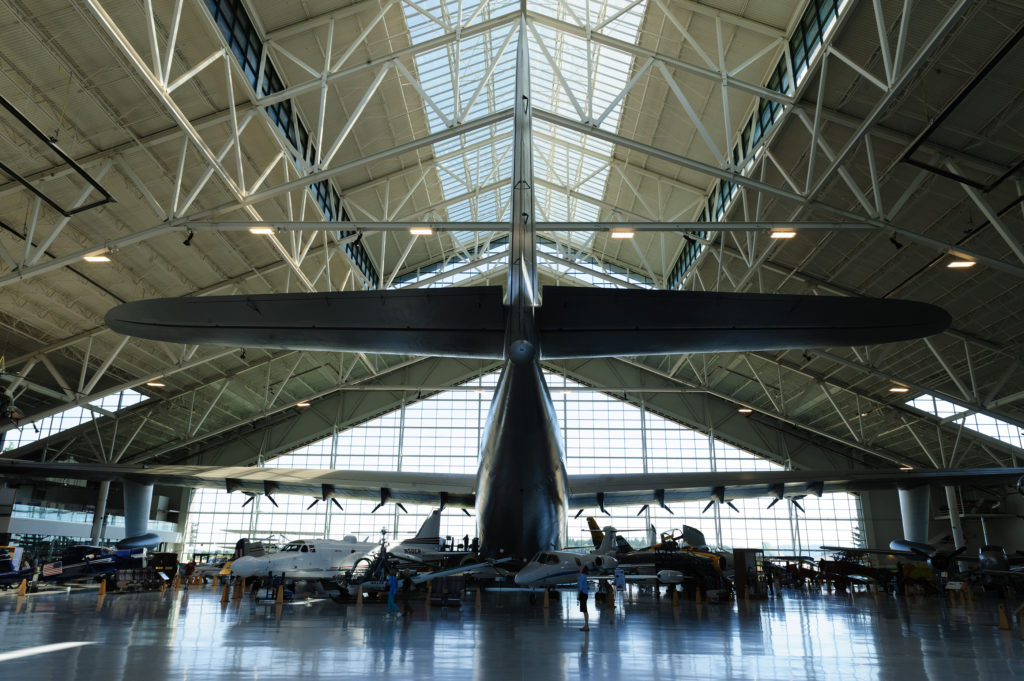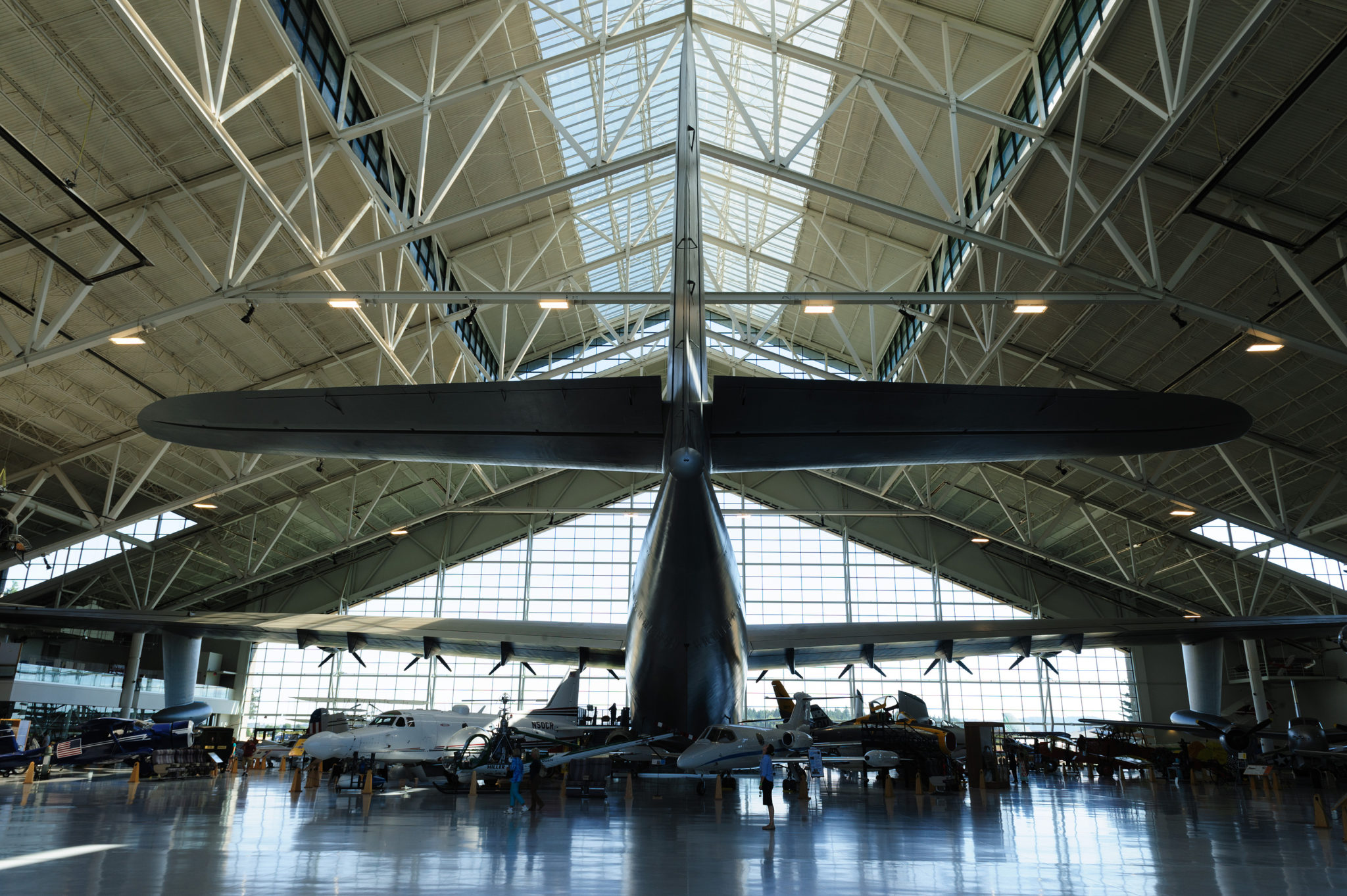 The good news is that there's still lots to safely see and do. Some of our favorites include:
The Spruce Goose. The number-one reason to visit the Evergreen Air Museum in McMinnville. You can still stroll the main cargo deck of this one-of-a-kind marvel of aviation history: the H-4 Flying Boat, the largest wooden airplane ever built, by legendary financier Howard Hughes in 1942, and flown only once, in 1947.
Air Force Two. Take a stroll aboard the VC-9 that transported American vice presidents and First (and Second) Ladies from 1975 to 2011, spanning the Ford through Obama administrations. It even occasionally filled in as Air Force One.
Flight simulator. Want to feel what it's like to hurtle at high altitude through hostile territory? You can do 360-degree pitches, rolls, and rollercoaster-plunge to your heart's content in the new MaxFlight Corporation FS-VC Dual System simulator, nicknamed "The Gosling."
Fighter planes. More than two dozen sleek, streamlined attack craft cover an era of more than 100 years, dating back to World War I, and include iconic models like the Sopwith Camel (1917) to the more modern Grumman F-14D Super Tomcat.
Helicopters. From the first Bell and Sikorsky models from the late 1940s to the more heavy-duty marvels used in the Korean and Vietnam conflicts and beyond, you'll goggle at how much high technology can function in so small a space with so much at everyday stake.
Bombers. The array of World War II, Korean War, and Vietnam Warcraft on display includes the Douglas A-26C Invader, deemed the most versatile combat aircraft ever built.
A World War II drone. Wait, what? A drone in the 1940s? You read right. The McDonnell KDD-1 Katydid Drone was commissioned to simulate high-speed aircraft for targeting purposes. It was powered by a pulse jet, was launched from the air or from a ground-based catapult, and piloted by radio commands.
Rockets. The highlight here is a replica of a 1926 craft built by Dr. Robert Goddard. It traveled upward just 41 feet, but even that brief flight proved something enduring and important — that liquid fuels could be successfully used as a propellant.
Where to Stay for Your Evergreen Air Museum Visit
Our Willamette Valley Bed and Breakfast is just a short hop from the Evergreen Air Museum in McMinnville. And it's the perfect place to stay for your visit.
Starting with a stunning sunrise view from one of our luxuriously appointed guest rooms and a hearty and delicious breakfast, and ending with a glass of great Willamette Valley wine and a relaxing idyll with our vineyards and coastal-mountain-range valley as your backdrop, we have the perfect way to help you maximize your Western Oregon stay. Reserve your room today at our Willamette Valley Bed and Breakfast!