The absolute best way to wine taste in Oregon is on one of the many guided and chauffeured Willamette Valley wine tours. Most of these tour options provide front door pick up and drop off, multiple stops at some of the best Willamette Valley wineries, and a picnic lunch in the vineyards, which sounds like the most fantastic adventure! Especially when your final destination is our premier McMinnville Bed and Breakfast, where our luxury suites make for a comfortable and restful stay. It's the best place to relax after a Willamette Valley wine tour.
It can become overwhelming to decide where to visit with hundreds of fantastic Oregon wineries to choose from in the area. It takes time to organize and plan the routes, and it's always best to have a designated driver. Thankfully, Willamette Valley wine tours are an easy solution for the best wine tasting adventures. All you need to do is sit back, relax, and focus on enjoying all that the Willamette Valley offers. First, you'll need a home base, and our McMinnville B&B is the ultimate retreat for luxury and relaxation.
Before you book your Willamette Valley wine tours, get your lodging reserved at the Youngberg Inn today!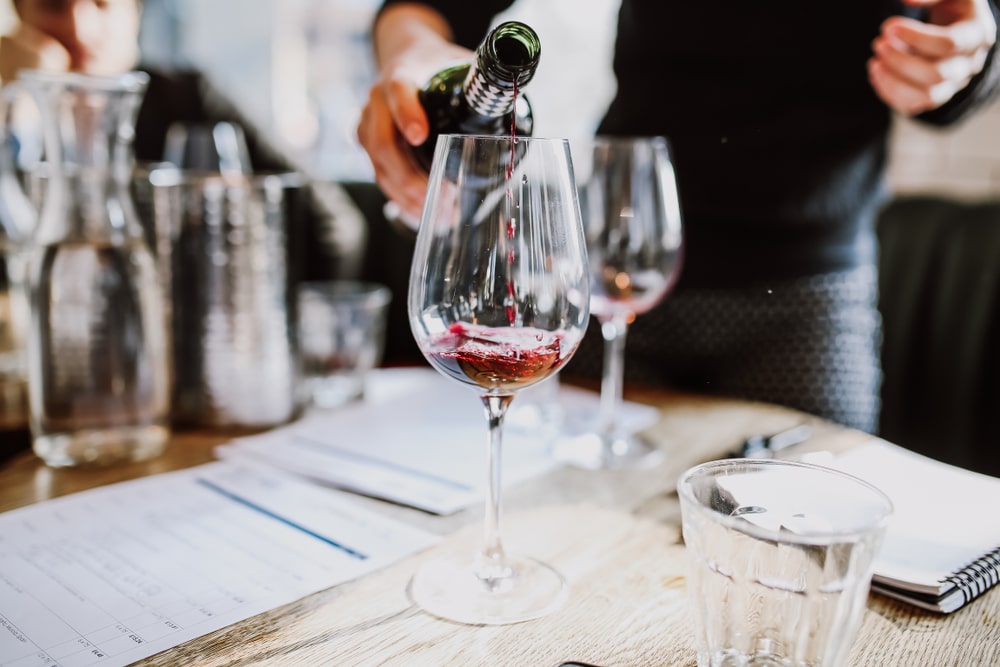 The Best Willamette Valley Wine Tours
Before you go ahead and book your Willamette Valley wine tours, check out our special packages. We partner with one of the most high-end touring companies for helicopter wine tasting tours, combined with our lodging accommodations. Call us directly to arrange this exceptional experience, but these are our favorite companies in the valley if you're looking for more traditional wine tours.
Here are six great local businesses offering Willamette Valley wine tours:
Wheels N Time: This is the Willamette Valley wine touring group that we use the majority of the time, with experienced, knowledgable drivers and beautiful sites all over the Valley from Dundee to Eola-Amity. They offer impeccable door-to-door service and expertise when planning their itineraries.
A Vineyard Wine Tour: As a WSET (Wine and Spirit Education Trust) Advanced Level 3 certified, Debra Kabarsky is one of the most thoughtful and knowledgeable tour guides in the Willamette Valley. She'll design the tour for you, and you'll be picked up in a stylish Audi Q7 directly at the Inn.
Black Tie Tours: It's all about customized Willamette Valley wine tours with this longtime culinary family (they own and operate the Joel Palmer House in Dayton, OR), so you can rest assured that you'll be in good hands! They can curate a personalized experience based on your requests and show you around the valley in style.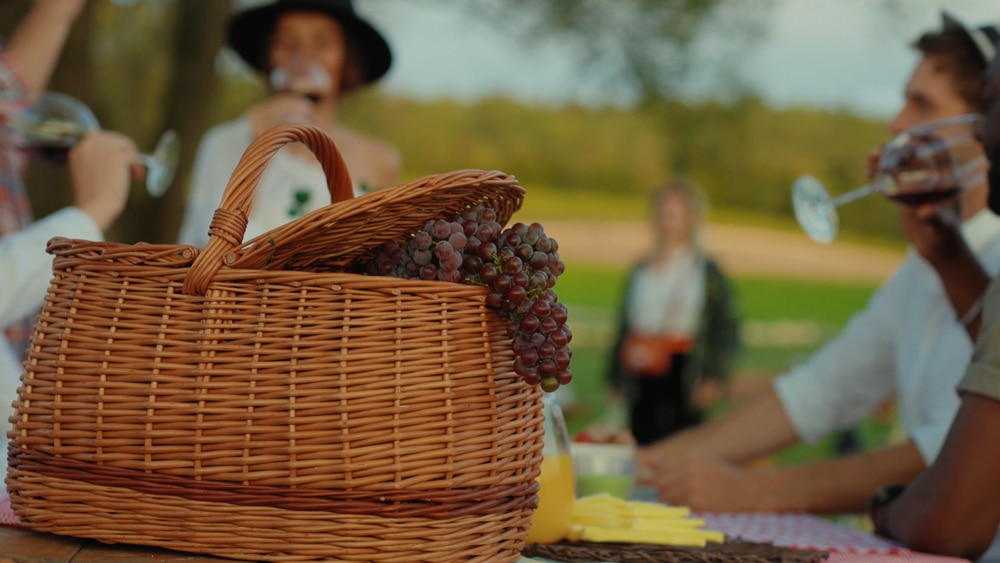 Tesla Custom Wine Tours: Known as "Oregon's first and only fully sustainable winery tour," there are four tour options in these luxury vehicles. They also have the option for the "In-Vineyard Lunch" service, where you'll have a lovely fresh lunch in between tastings out in a vineyard, weather permitting. We also happen to have an EV charging station at our Inn!
Insider's Wine Tours: This local touring company has been showing visitors and locals alike a lovely time in the Willamette Valley for almost two decades. They've built great relationships with the winemakers and producers, so you know you'll have a great behind-the-scenes look and taste some delicious Oregon Pinot and more.
Back Country Wine Tour: If you'd like to experience an off-the-beaten-path route, this Willamette Valley wine tour group stops at smaller, boutique wineries. These are hidden gem destinations, and you never know what excellent wines you'll come across.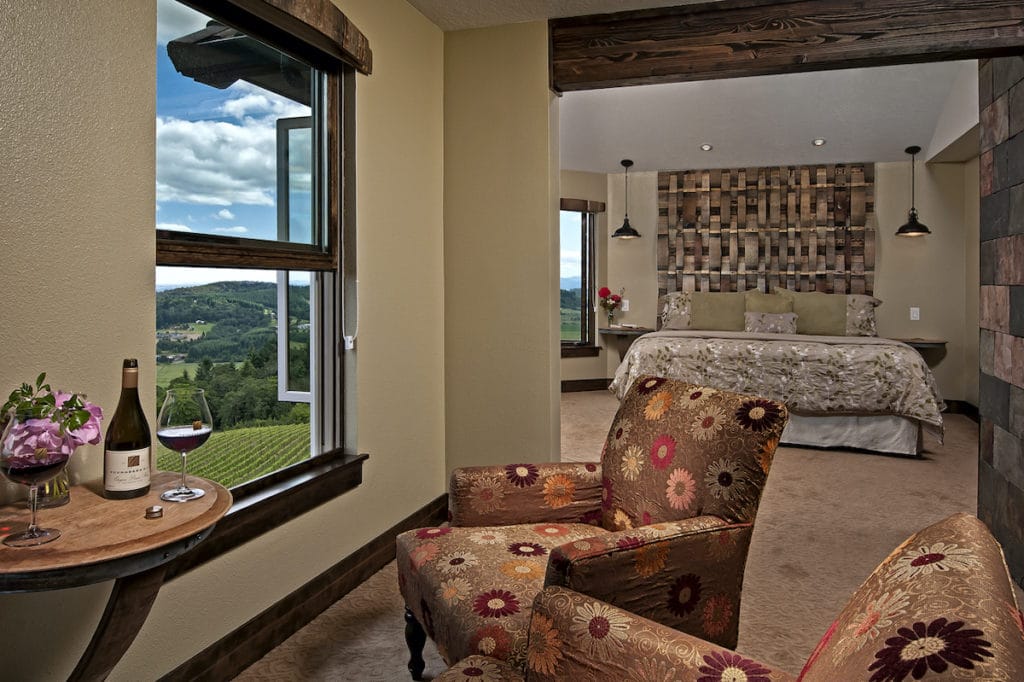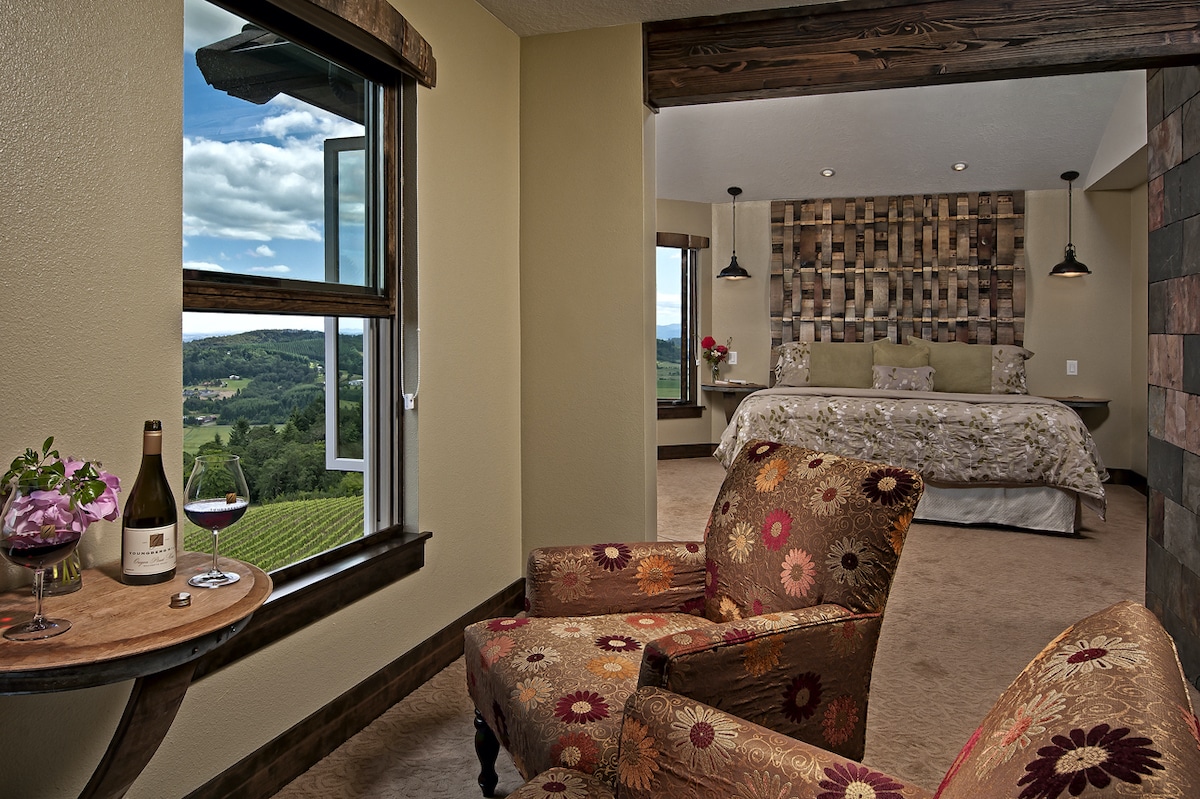 The Best Lodging Option to Explore Oregon's Wineries
Our nine luxury guest rooms are the perfect mix of old-world-style paired with modern amenities, spa-like bathrooms, and stunning vineyard views. The Jura Suite is an extraordinary room, perfect for romantic getaways to the Willamette Valley. Luscious linens dress the King bed with seven picture windows framing the vineyards and mountains—seen from the bed and a cozy seating area. The private en suite bath is equipped with an air jacuzzi tub, a see-through glass gas fireplace), double vanity, and a rain shower. It's truly a little slice of paradise in Oregon wine country. Join us in the Willamette Valley and book your next stay today!