While the wineries in the Willamette Valley are the biggest draw to McMinnville, we also have some pretty impressive Oregon breweries, and Golden Valley Brewery is a long-time standout. Funny enough, the owners of Golden Valley Brewery were winemakers first. In 1989, Peter and Celia Kircher planted 22 acres of Pinot Noir and six acres of Chardonnay in 1991. This vineyard now belongs to the excellent local label, Domaine Serene, as the Kircher's sold to pursue their culinary dreams in 1998.
Eventually, they found the perfect space for the Golden Valley Brewery, a 1920s-era warehouse on the edge of the historic district in McMinnville. After multiple significant renovations over the years, the old warehouse building still boasts gigantic original Douglas Fir post and beam timbers, plenty of cozy and comfortable seating areas, and an impressive 24-foot bartop salvaged from the historic Hoyt Hotel of downtown Portland. This location opened in 1993, making Golden Valley Brewery the 12th post-prohibition beer operation in Oregon.
We've been a big fan of Golden Valley Brewing and in fact, Youngberg Hill has been partners with them for the past 18 years. We serve their beer exclusively at all our estate events!
As a guest at our Willamette Valley Bed and Breakfast, you'll be just a quick drive into the historic district of McMinnville. Golden Valley Brewery is a lovely spot for an organic, farm-fresh meal with locally raised Angus beef burgers and steaks—the brewery also owns a cattle ranch! Be sure to join us for your homemade breakfast at the Inn before setting out for a day of beer or wine tasting, and we're always happy to offer tips for the best places to explore in the Oregon wine country. Start by reserving one of our unique suites today!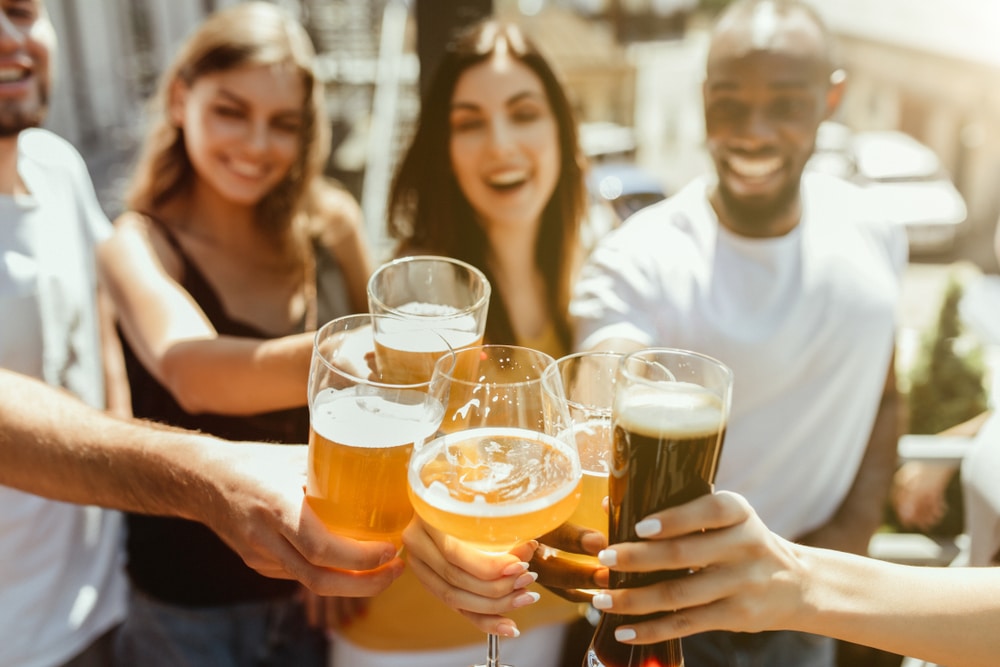 Golden Valley Brewery & More Oregon Breweries for a Pint
While you'll find so many award-winning and outstanding wineries to visit in McMinnville and the Willamette Valley, sometimes your palate is just calling for a hoppy brew. Here are the top four Oregon breweries to check out for lunch, dinner, or a happy hour pint in McMinnville.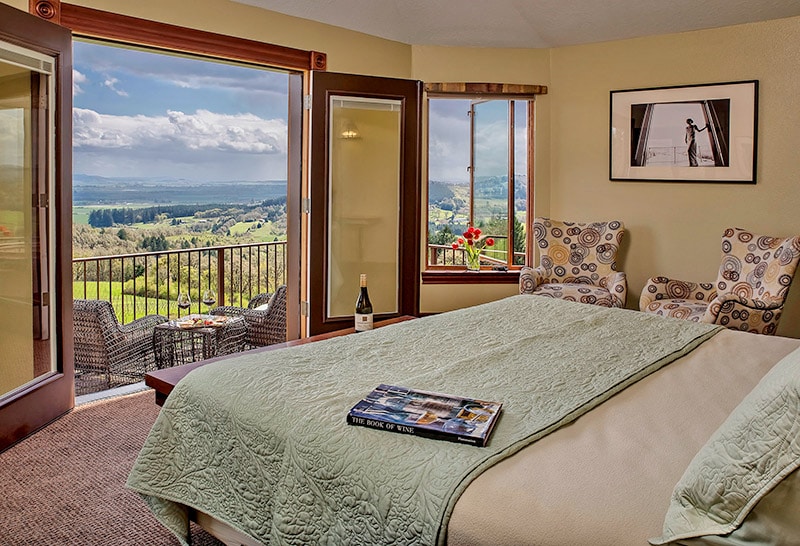 Elegant Lodging in the Willamette Valley
Our Willamette Valley Bed and Breakfast is the ideal retreat for your Oregon wine country getaway: a romantic trip for two, a group couples vacation, or a girls-only party. Our Inn features nine lovely guest rooms with luxuriously appointed amenities and stunning views. In addition to our own Youngberg Hill vineyard and tasting room, we are also conveniently located to more than 100 fantastic wineries, tasting rooms, and excellent breweries (like Golden Valley Brewery) in the Willamette Valley.
We also offer a lovely selection of add-on amenities to your lodging to make your stay extra special. If you're here celebrating an anniversary or birthday, we can have a locally made cake in your suite upon arrival, or anything from fresh flowers, chilled white or red wine, and charcuterie and cheese. We always strive to go that additional mile to give the warmest and most hospitable service possible. Start planning your next fantastic journey to the Willamette Valley and get your reservation on the books!