There's something particularly special about our Willamette Valley Bed and Breakfast—it's the first thing that everyone notices as they walk out onto the deck or veranda. One of the most frequently uttered phrases here is "Wow, what a view!" We couldn't agree more. The panoramic expanse of the Willamette Valley, rolling vineyards, and mountainous terrain is breathtaking. There's no better place in Oregon (and might we say the Northwest?) to enjoy a glass of Pinot.
Maybe the second most overheard phrase here is "Wow, what a wine!" As a guest at our Willamette Valley Bed and Breakfast you'll have access to some of the best Oregon Pinot Noir, Pinot Gris, and Chardonnay. Not only will you get to taste our Youngberg Hill label, you'll also be privy to our other premier line of Bailey Family Wines. Not to mention that our location puts you right nearby as many as 100 wineries for a wine tasting adventure.
As you retreat inside our Willamette Valley Bed and Breakfast, you'll find that the beauty of that view follows you. Each of our nine guest suites have a unique vantage point to keep that stunning vista as a focal point. We modeled our Inn to reflect that outdoor feeling, you'll find exposed wood, clean slate, and neutral tones with pops of bright color. Wine barrels accent our decor for the continuous reminder of the working winery that surrounds our Willamette Valley Bed and Breakfast.
Join us this summer at our Willamette Valley Bed and Breakfast for an amazing getaway in wine country!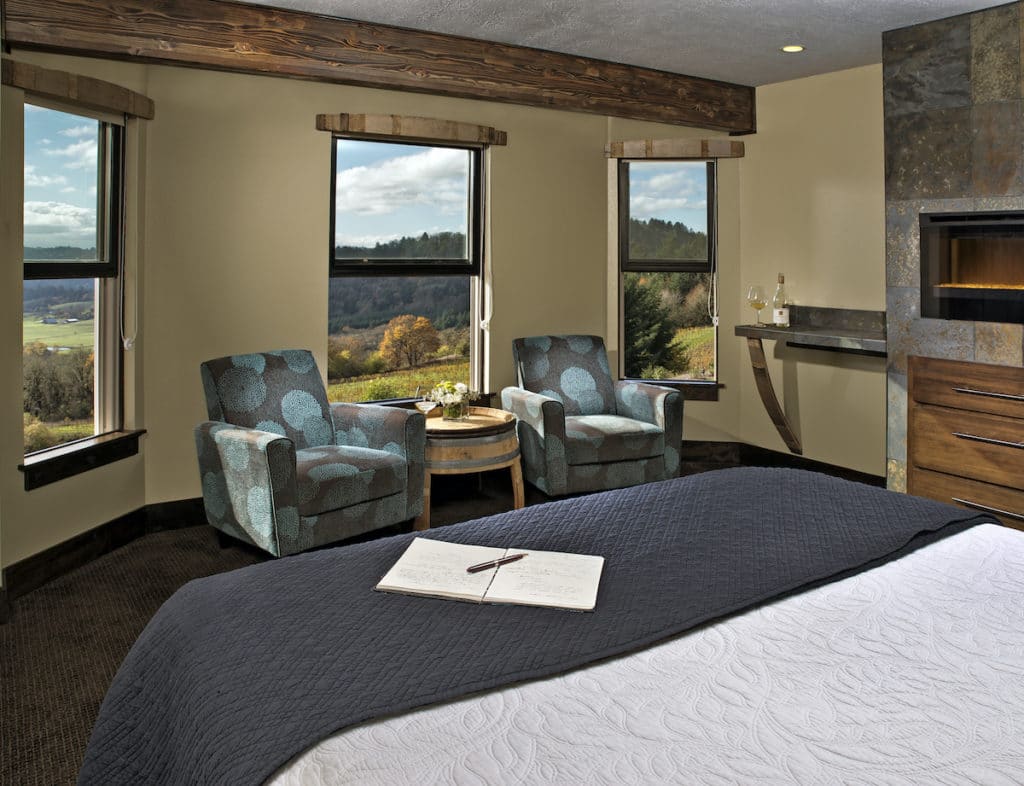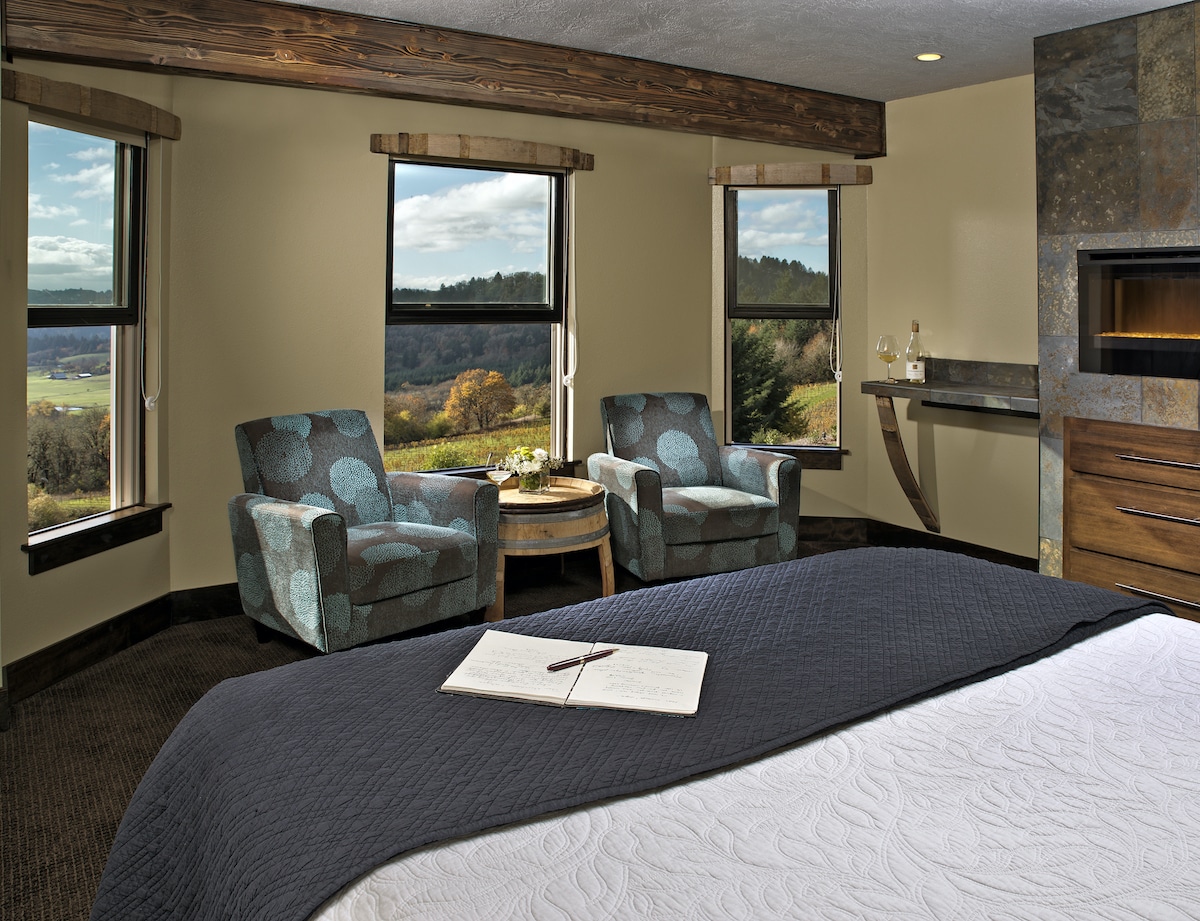 Relax in Luxury at Our Willamette Valley Bed and Breakfast
Our Inn is ideal luxury lodging for a romantic getaway in Oregon wine country. You'll soak up the privacy, quiet, and calm from the minute you walk through our doors. It's the perfect setting to have special one on one time with your partner, or even plan for a couples retreat and bring a group of friends for a lovely bonding experience.
Here are eight reasons why our Willamette Valley Bed and Breakfast is the best choice for your lodging:
The View: As we made it pretty clear above, our hilltop location in wine country gives us an amazing vantage point with one of the best views in all of Oregon. You really have to see it to believe it, and once you find a comfortable chair with a bottle of wine on a sunny afternoon, you'll know exactly what we mean.
The Winery: Our organic and biodynamic farm will be right at your finger tips. You'll love exploring the vineyards or joining our knowledgable wine ambassadors on tours and tastings. Have a picnic among the vines and really feel like you're a world away from everyday life.
McMinnville: Only a 10 minutes drive from our Willamette Valley Bed and Breakfast, you'll find the charming city of McMinnville. Packed with urban wineries and tasting rooms, restaurants and cocktail bars, and local art galleries and boutiques. There are so many things to do in this fun little town!
Wine Tasting Events: As a guest at our Willamette Valley Bed and Breakfast, you'll receive VIP treatment in our tasting room—there's an array of discounts awarded for those staying overnight with us. Additionally, join us for live music every Wednesday.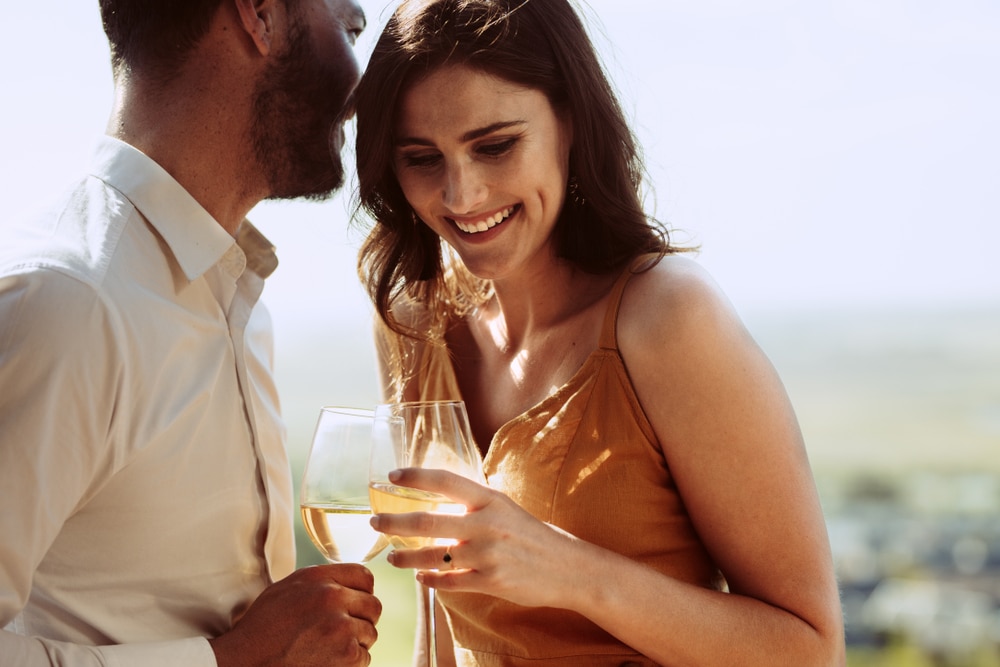 The Guest Rooms: Our nine guest suites each have their own unique decor and design, but they all offer a modern and comfortable space to fully unwind and relax. The rooms are spacious and contain everything you'll need on your time away from home.
Pristine Bathrooms: You'll find that each of our roomy private guest bathrooms have a jacuzzi tub for soaking or a double two person shower. The modern fixtures and elegant design create a lovely space to relax in a bubble bath or steam session.
Breakfast: One thing we thoroughly enjoy is cooking for our guests. Each morning we create a seasonally focused coursed meal with items like pancetta tarts, Pinot poached pears, eggs Florentine, or warm white chocolate muffins. For the time being, we're still offering direct delivery to you guest suite. It doesn't get much better than breakfast in bed!
Special Packages: We have add-on packages to truly enhance your stay with us. Many offerings involve wine tasting adventures, but we also feature a Romance Package where you'll find a bottle of Youngberg Hill wine, complimentary Pinot glasses, and a tray of sweet and savory nibbles in your room to really kick off your stay on the right foot.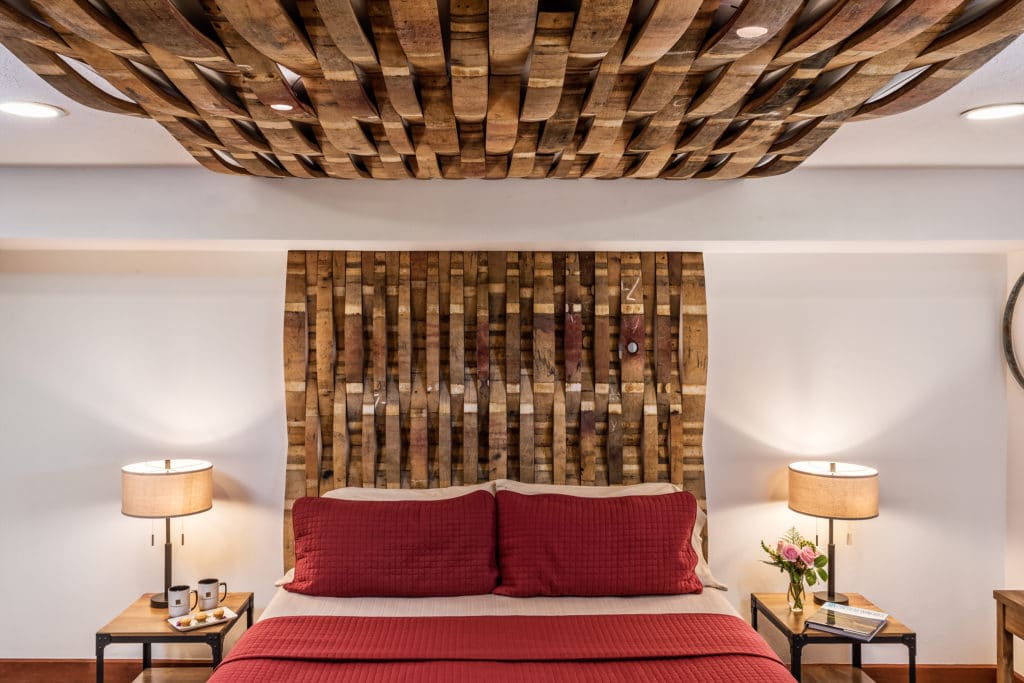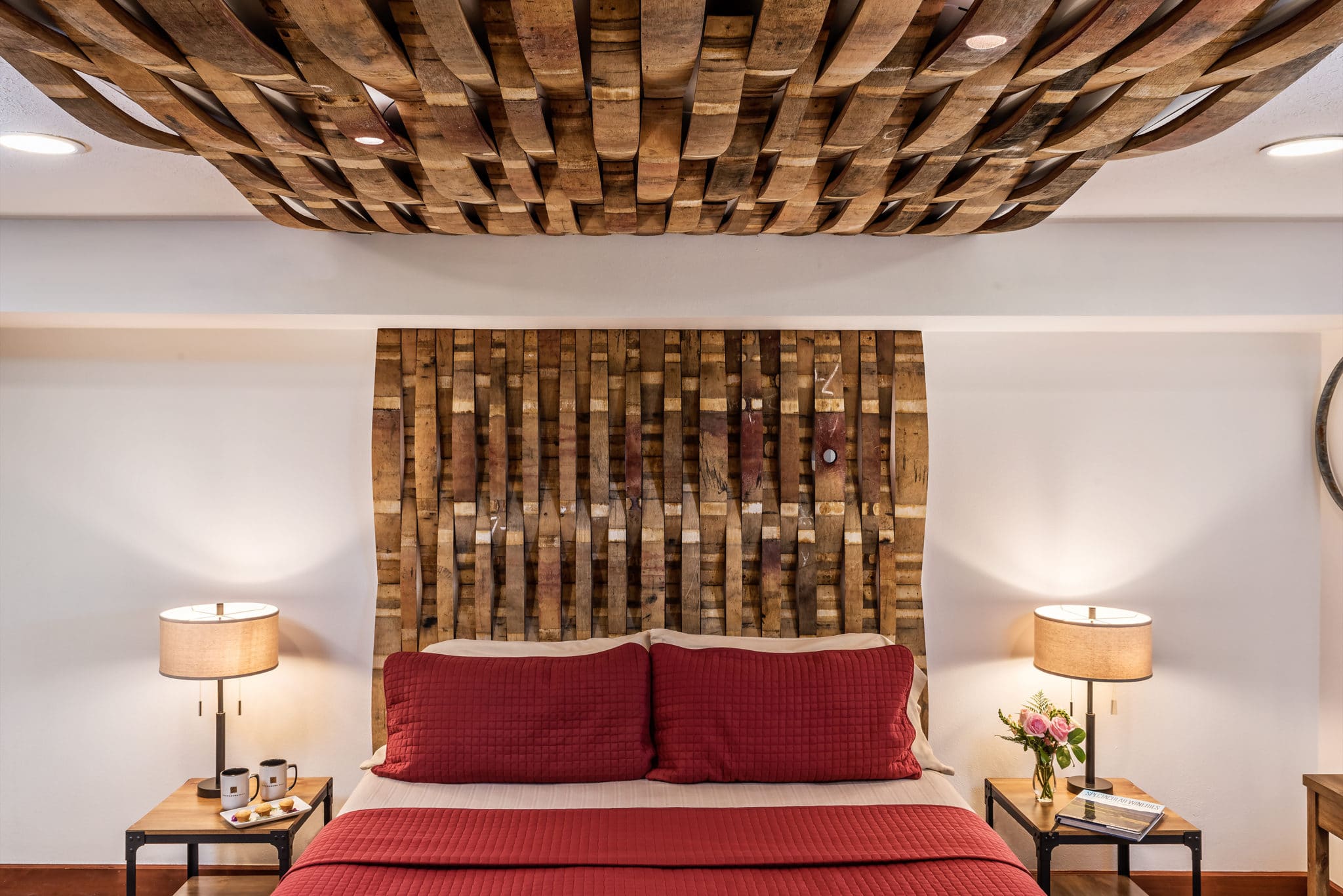 The Best Bed and Breakfast in Wine Country for Romance
Our Willamette Valley Bed and Breakfast is truly an immersive escape where you can fully relax and take a deep breath. We aim to make your stay as private and comfortable as possible. When you choose to stay with us, you'll never have to worry about crowds or noise. It can often feel as though you have the whole spacious Inn all to yourself. Which is the perfect feeling for a romantic getaway with your special someone.
We can't wait to host you. Start planning your next adventure to wine country today and check our availability!