If you're planning a trip to Oregon Wine Country, odds are you're coming to taste some of the fantastic wine. We are known as one of the best regions producing Pinot Noir in the world, comparable to (and some even say better than) the Burgundy region in France. The easiest way to sift through the 700+ wineries here is by booking one of these Willamette Valley wine tours—in doing so, you're taking a lot of the guesswork out of where to go and how to get there. Lucky for us, Willamette Valley wine tours are a simple solution, and we have some great local companies offering this option.
As a guest at our Willamette Valley Bed and Breakfast, start your adventure by tasting our exceptional varietals at Youngberg Hill Vineyard & Winery. Both the Youngberg Hill and Bailey Family Wines labels are produced from our biodynamically-farmed estate sharing the same property as our B&B. At the vineyard, we pay attention to every detail of the process, from the vine to the bottle, ensuring every glass of wine is exceptional. We take that same detail-oriented attitude to our level of service at the Inn—our goal is to make your stay the best it can be each time you visit! 
Inside our beautiful Willamette Valley Bed and Breakfast, you'll find our elegantly appointed guest suites with in-room comforts like fireplaces and deluxe air jet bathtubs, making each stay a relaxing retreat. The spacious house features only nine different lodging options, including king suites and luxuriously appointed guest rooms with queen beds—so you'll often feel like you have the space to yourself. All rooms have private baths and comfortable chairs to relax in, where you can take in spectacular views. We can't wait to host you for your Willamette Valley wine tours; book your room today!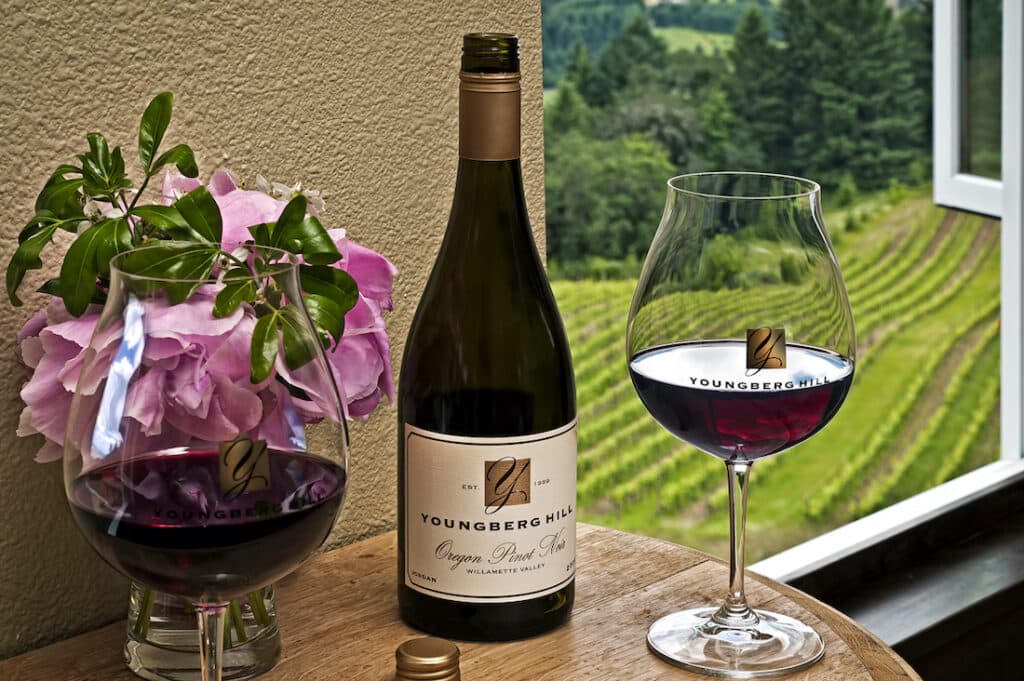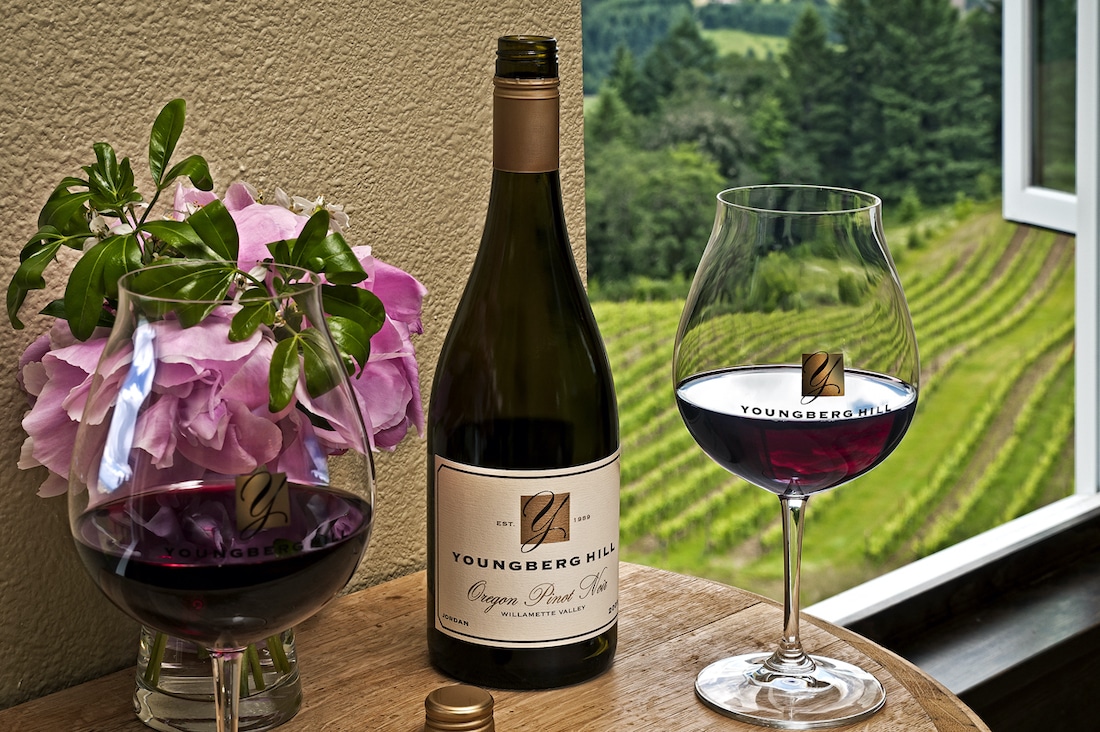 Our Favorite Willamette Valley Wine Tours
Willamette Valley wine tours are a great way to see and experience Oregon Wine Country without spending time on planning and figuring out the logistic. These companies are experts (many have been offering tours in the Willamette Valley for decades). All you need to do is sit back, relax, sip, and enjoy the beautiful vineyard views from the car's window.
Here are four fantastic Willamette Valley wine tours to choose from:
Before or after your Willamette Valley wine tours, be sure to join us with a seated tasting of our Bailey Family or Youngberg Hill Wines. If you want to learn even more about our process, we recommend taking our Winemaker Tour & Tasting, which offers an in-depth tour of the farm and an exclusive experience with our winemaker, Wayne Bailey, or one of our trusted wine ambassadors.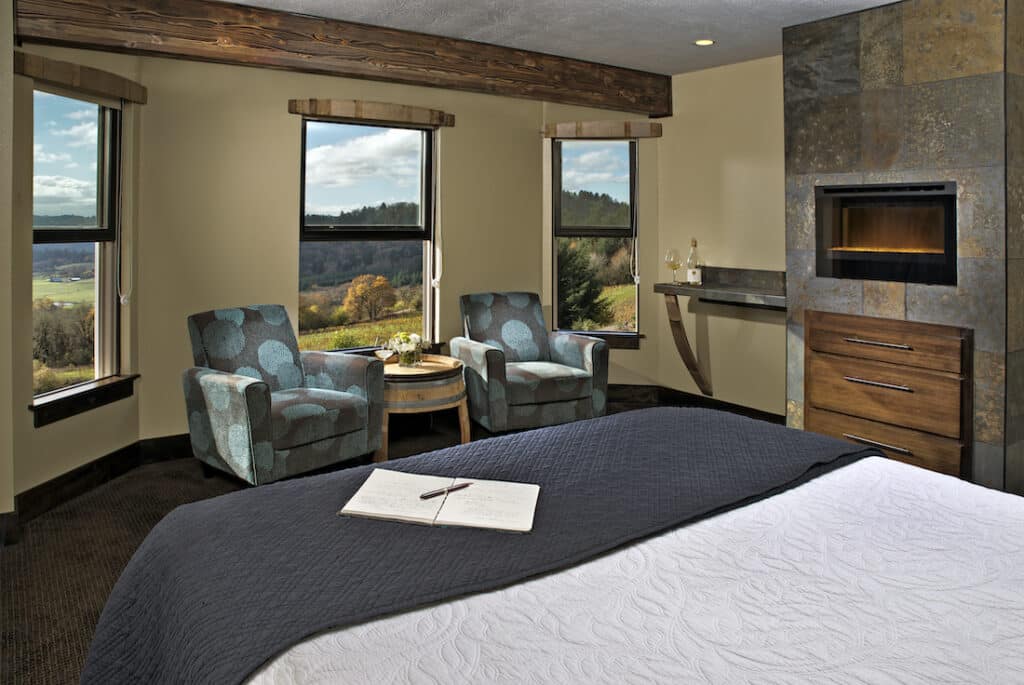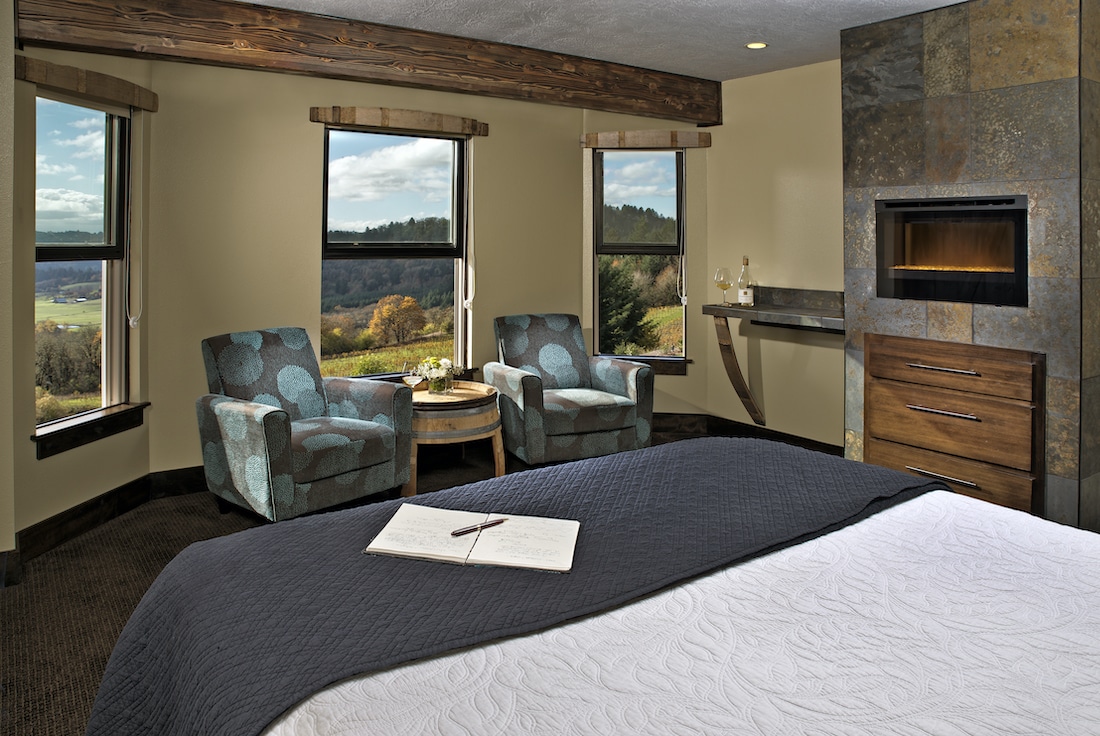 Stay at our Luxurious Willamette Valley Bed and Breakfast
Though many more companies offer full and half-day Willamette Valley wine tours, we have had first-hand experience with the choices above and haven't been disappointed. No matter which experiences you choose, you'll quickly see that Oregon wine country is expansive, and there are many places to taste incredible wine. Our Willamette Valley Bed and Breakfast is one of those places! It's best to stay for a few days or more to get an idea of these delicious wines and relax.
Our Willamette Valley Bed and Breakfast offers multiple ways to spend your downtime. Tour our beautiful grounds, where you'll find seating areas and even a swing overlooking the stunning views. Plan ahead and add a charcuterie board to your reservation; it can be awaiting your arrival with a bottle of wine if you so choose. Head to the tasting room and enjoy your complimentary flight of Youngberg Hill wines, or retreat back to your guest suite to cozy up by the fire or soak in an air-jetted tub. 
Our property offers incredible wine and an extraordinarily luxurious experience. You won't find that at every Willamette Valley Bed and Breakfast. Our unique location atop our 50-acre estate, overlooking the beautiful vineyards below, is a perfect choice. With only nine guest rooms and all the modern luxury amenities you crave, you won't want to leave any time soon. Reserve a room at our Willamette Valley Bed and Breakfast today.