If you're planning your next getaway to Oregon wine country, you might wonder where to stay in Willamette Valley this year. Thankfully, our McMinnville Bed and Breakfast is the perfect combination of luxury and elegance that overlooks our working vineyard—Youngberg Hill and Bailey Family Wines—a family-owned and operated producer of biodynamic and organic wines since 1989.
As a guest, you'll taste our award-winning wines, including stunning Pinot Noirs and more, take in the sweeping vineyard views from your luxurious suite, and benefit from our years of professional hospitality and service. An excellent breakfast is included with your room rate for a lovely morning with a home-cooked meal, fresh coffee, and baked treats. You'll be in the ideal location to explore the other nearby wineries and all of the best attractions in downtown McMinnville. 
Our McMinnville Bed and Breakfast offers the perfect backdrop for those looking for where to stay in Willamette Valley, whether for a romantic couples getaway, girls' trip, group retreat, or even a solo self-care trip. Our spacious Inn and grounds create a lively atmosphere, but you'll feel away from it all when you retreat back to your private room, equipped with high-end appointments and everything needed for a restful stay. Now that you know where to stay in Willamette Valley, reserve your room today!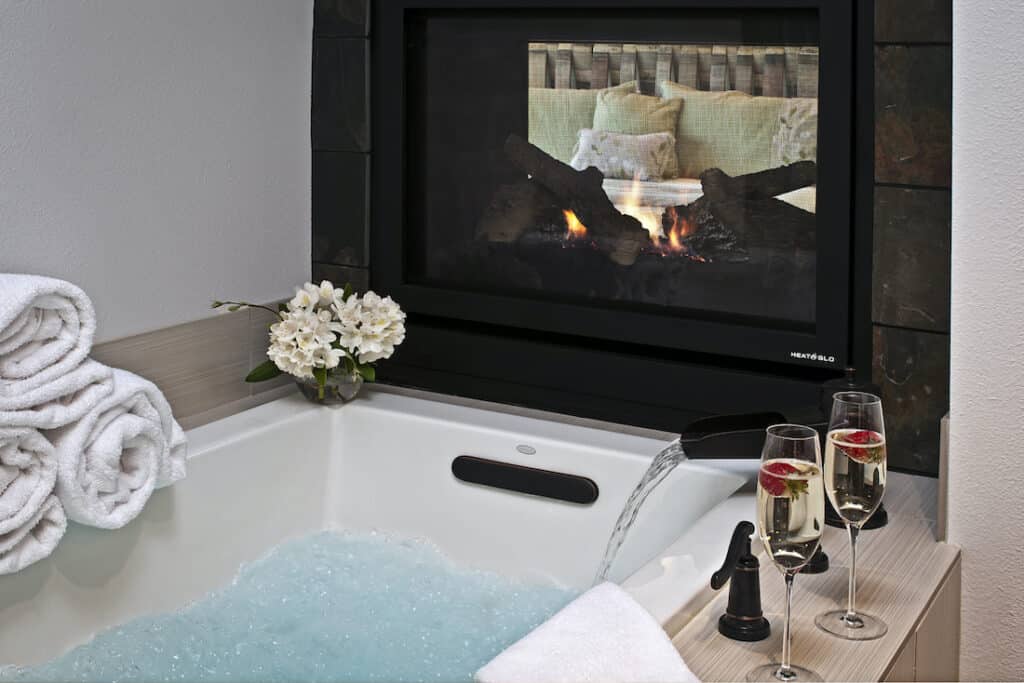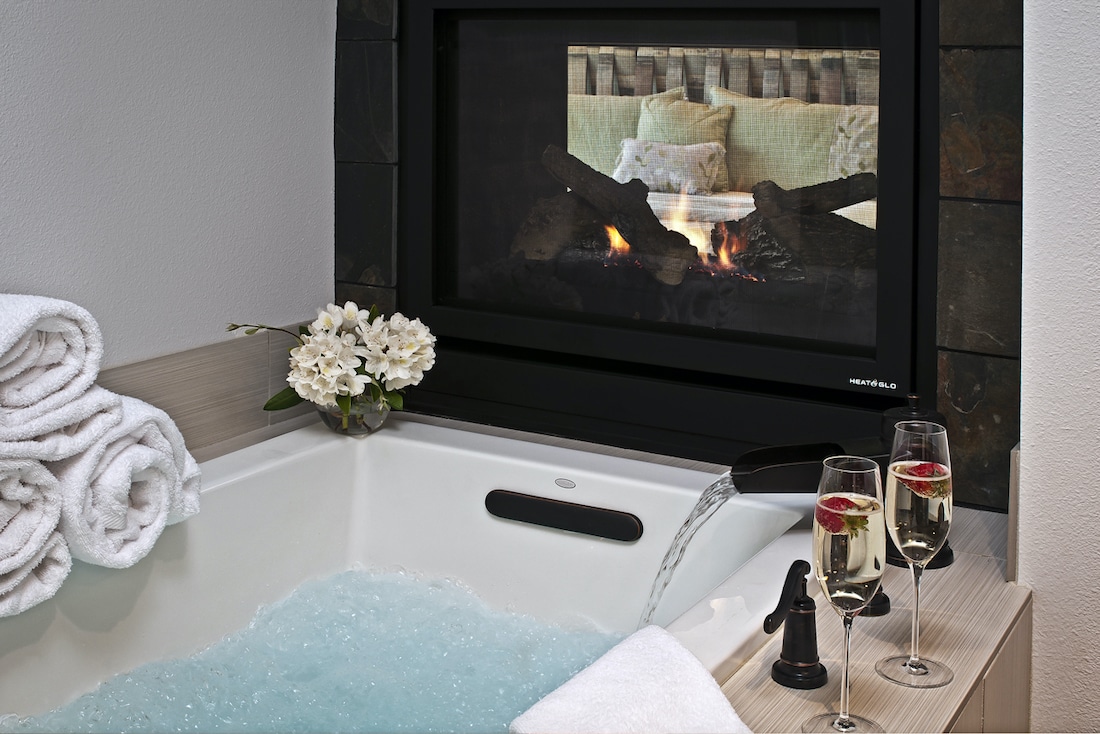 Youngberg Hill: Where to Stay in Willamette Valley
Our McMinnville Bed and Breakfast is perched on a hill overlooking the vines and workings of the winery—like a crown in Oregon Wine Country.
From the expansive deck and luxury guest suites, you'll take in one of the most amazing views in the Willamette Valley: below, the rolling 50 acres of vineyards, farmlands, and lush foothills, above, an expansive Oregon sky framed by mountains.
Stay with us and you might experience one of the most beautiful sunsets of your life! If you want to know more about where to stay in Willamette Valley, read on to find out more about our luxurious Inn. 
Luxury Amenities: Each of our nine guest suites are unique, with various floor plans and decor, but they all offer a luxurious space to call your home away from home. The softest linens and fluffiest robes, spa-like bathrooms with double steam showers or jacuzzi tubs, and gas or electric fires.
Ideal Location: Our Inn, located in the heart of Oregon Wine Country, is only 10 minutes from downtown McMinnville and even closer to our neighboring wineries and tasting rooms. When choosing where to stay in Willamette Valley, this is often an important feature to our guests! 
Complimentary Wine Tastings: Overnight guests are welcome to indulge in complimentary wine tastings of our award-winning Youngberg Hill wines. We also offer generous discounts for tastings of our reserve label wines from Bailey Family Wines.
Delicious Multi-Course Breakfast: Mornings are quiet and serene here at our McMinnville Bed and Breakfast. Thankfully, there's one less thing you'll have to make plans for, and that's breakfast! Our homemade baked goods, gourmet recipes, and fresh fruit are the best way to start the day. 
Add-On Packages: We have a lovely selection of extras, some small gestures like charcuterie boards and bottles of wine in your room at check-in to luxurious outings like a helicopter tour in Oregon Wine Country. We're always happy to accommodate special requests as well—many guests take this into consideration when choosing where to stay in Willamette Valley.
Concierge Service: When it comes to our level of service and hospitality, we're second to none. Our personal and friendly concierge services make your stay memorable and relaxing. Allow us to help you make reservations for dinner, wine tastings, and tours.
Exceptional Views: Our Inn sits atop a small hill, and overlooks the vineyards and winery. You'll see all the way across the Willamette Valley to the Eola-Amity Hills and beyond to the Cascades. The windows from the guest suites frame this view perfectly, and you'll catch some amazing sunrises.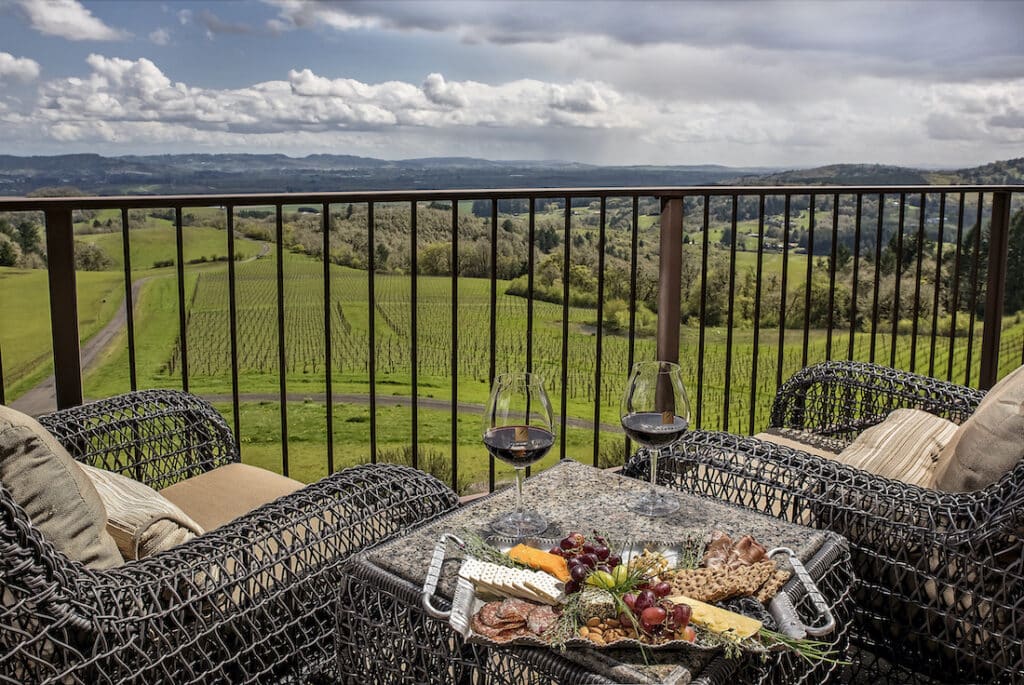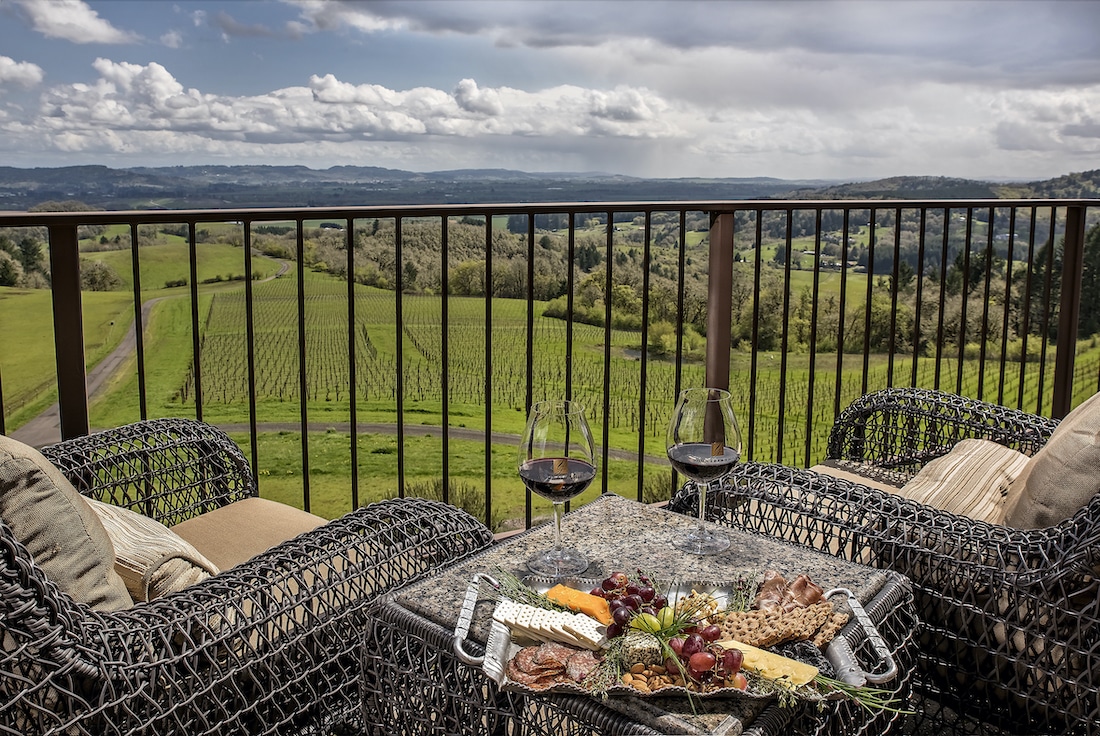 Best Things to do near our McMinnville Bed and Breakfast
Oregon wine country has something for everyone, and when choosing where to stay in Willamette Valley, you'll see that location can be everything. Our B&B is just ten minutes from downtown McMinnville, filled with local shops, restaurants and cafes, historical architecture, and galleries.
Here is just a handful of some of the best things to do in McMinnville during your stay. 
That's just the beginning of fun things to do in McMinnville. When deciding where to stay in Willamette Valley, be sure to consider all the elements. Our McMinnville Bed and Breakfast will be an unforgettable part of your getaway! Reserve your room today.