There's nothing better than spending a crisp, sunny day during the Spring at one of the local Willamette Valley tasting rooms, sipping wine, touring the budding vineyards, and enjoying the stunning views. As with any agricultural industry, Spring is a time of new beginnings. For winemakers, it's an especially important season where rain, sunshine, and temperatures can play a big part in the success of the vintage ahead. Each grape cluster is just as important as the last.
Spring is a particularly beautiful season in Oregon; one could even argue that it might be the best time to visit the Willamette Valley tasting rooms—as there will still be fewer crowds compared to summertime, flowers begin to bloom around the Valley, and the vines grow bright new leaves. It's also a lively time to visit, as many local establishments bring back events that were on hiatus during the winter months. For example, the Youngberg Hill tasting room at our Willamette Valley Bed and Breakfast offers fun events like an Easter bottle hunt, Mimosa Sundays, and Wine Wednesdays. Just a few things for our guests to look forward to when they plan a spring getaway!
More than 150 wineries, Willamette Valley tasting rooms, and vineyards are within a 20-minute drive of Youngberg Hill Inn and winery. It's one of the best places to make your home base while exploring the Valley's bounty. You'll have luxurious accommodations awaiting your return from your adventures in the area. With only nine beautifully appointed suites, you'll feel as if you have your own private oasis in Oregon wine country. We'll take care of all the details, including breakfast each morning, and our concierge service is available around the clock. Book your room today!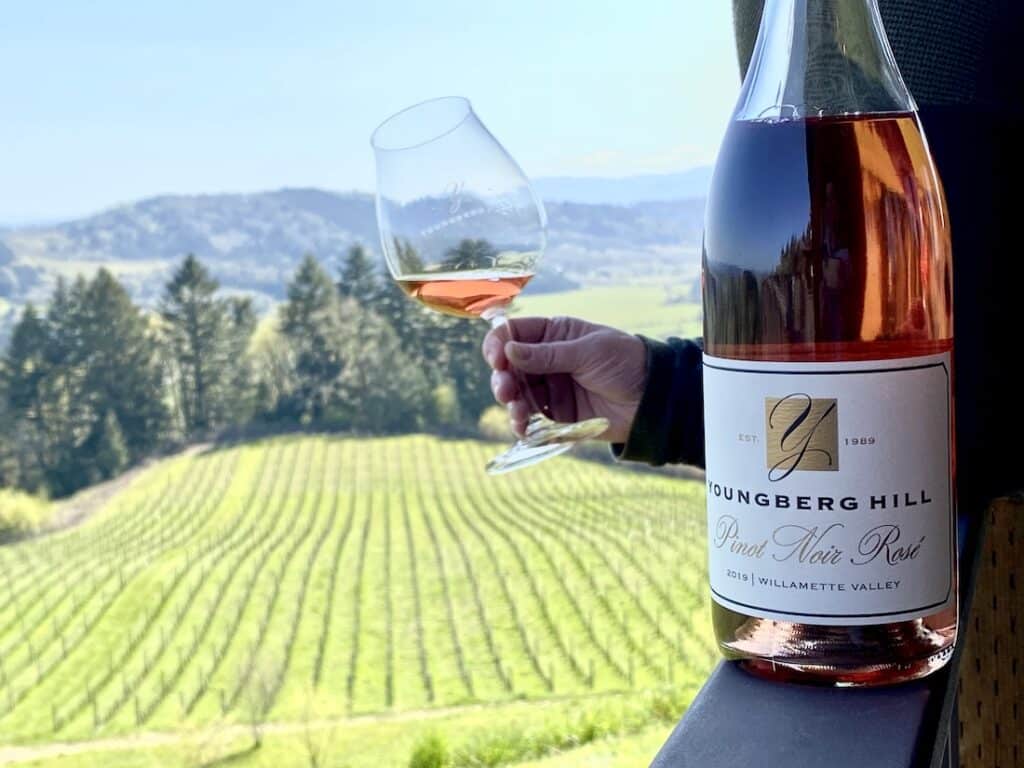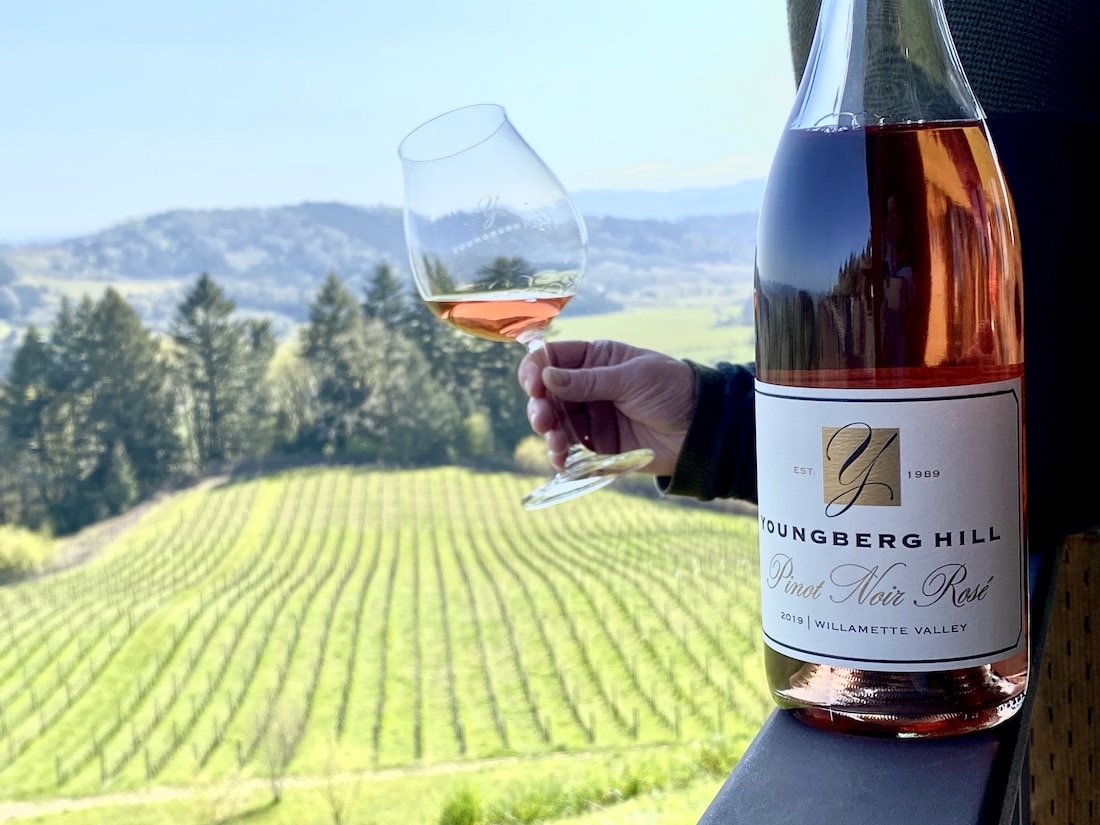 Willamette Valley Tasting Rooms to Visit
The best way to spend Spring in Oregon is by touring the local Willamette Valley tasting rooms—and it only helps that the Valley will be alive with vibrant blooms and the beginnings of a new growing season. Though winemaking is a year-round labor of love, Spring is a critical time when the vines show the promise of the upcoming year. Due to the sheer number of Willamette Valley tasting rooms, we've narrowed it down to ten locations that are within an easy distance from our Willamette Valley Bed and Breakfast: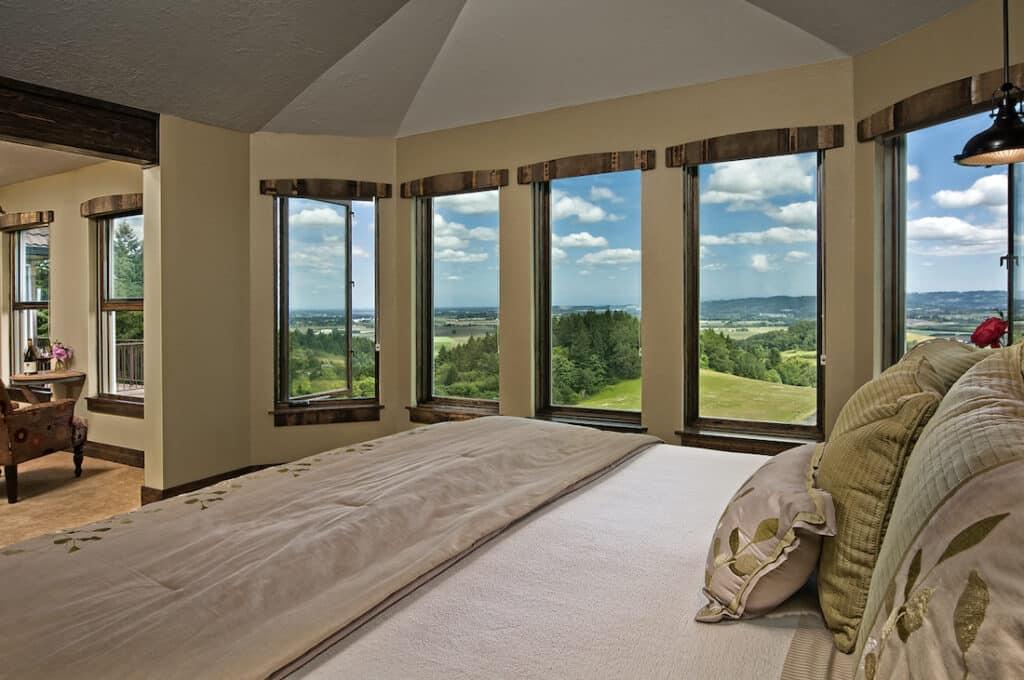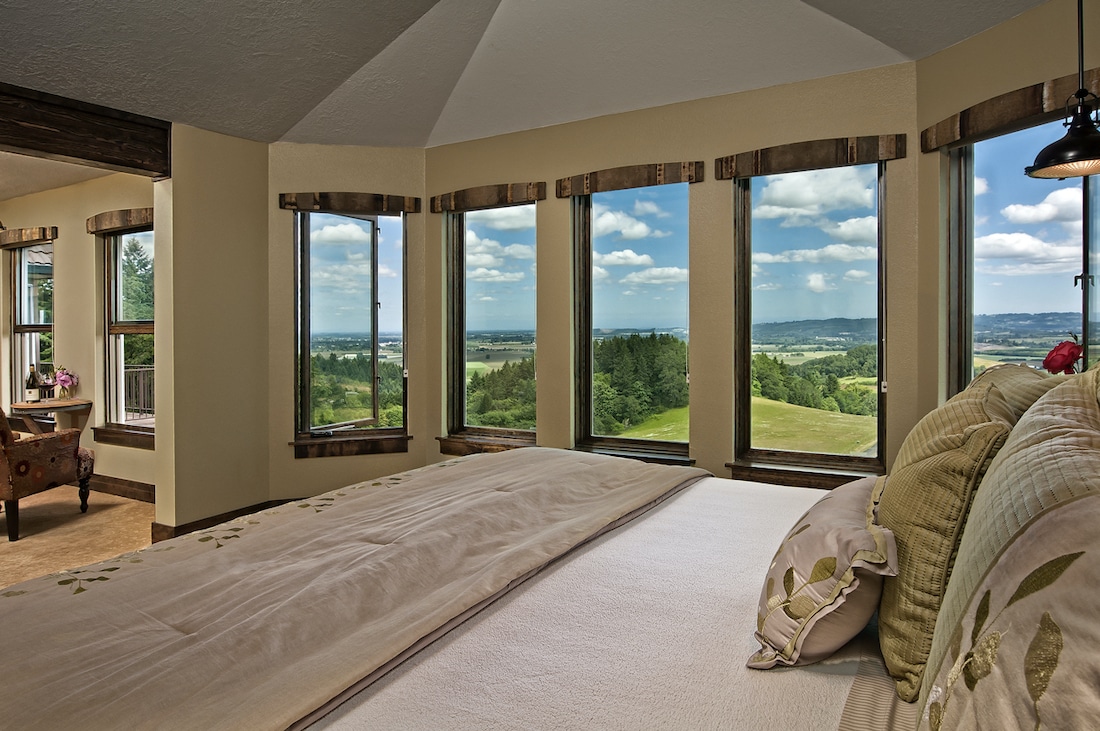 Stunning Views at our Willamette Valley Bed and Breakfast
One of the unique elements of staying at our Willamette Valley Bed and Breakfast is the view—something you should see for yourself to truly believe. Our Inn sits atop a hill in the Valley, giving us a vantage point above the sweeping vineyards' vines out to the coastal mountain range. On a clear day, you'll see Mount Hood and Mount Jefferson off in the distance—two striking Northwest landmarks. Many of our choice rooms offer a private balcony for panoramic views that will truly take your breath away.
As a guest at our beautiful B&B in Oregon, you'll also be steps away from one of the best Willamette Valley tasting rooms, where we pour our Youngberg Hill varietals and our reserve label Bailey Family Wines. We offer complimentary tastings of Youngberg Hill wines to our overnight guests and generous discounts for our other vineyard tours and tasting options. Our tasting room is where we often host live music and events as well!
Each morning of your stay at our Willamette Valley Bed and Breakfast will start with a homemade morning meal. Our menu changes daily and with the seasons, but you'll find items like freshly-baked muffins, savory egg dishes, and creative fruit preparations—our Pinot poached pears are a guest favorite! You'll have hot coffee and other non-alcoholic beverages all day long, and we offer a lovely selection of add-ons, including a beautiful cheese and charcuterie board, perfect for an afternoon snack or a light dinner in your guest room. Start planning your next getaway and reserve your room today!