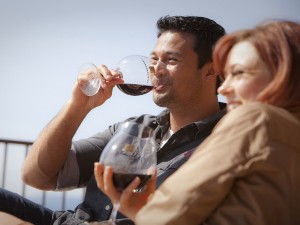 Here in the Willamette and Yamhill Valleys, it's that time of year when Girl Scouts sell delectable cookies. Instead of adding more calories to the cookies by dipping them in milk, why not try sipping some wine with them as a low calorie alternative? Seriously though, wine pairs very well with Girl Scout cookies. Here is your guide to wine pairing this cookie season:
Thanks-A-Lot the buttery flavor from the shortbread and the fudgy chocolate make Pinot Noir a great pairing with this little cookie.
Thin Mints this chocolate/mint cookie goes great with Cabernet Sauvignon or a Zinfandel.
Samoas have several flavors. Probably the strongest are toasted coconut, chocolate and caramel. These notes should pair well with sherry or a tawny port
Tagalongs are in a similar flavor set as Samoas and will also pair with sherry or tawny port. You may also be able to pair these peanut butter chocolate cookies with the sparkling dessert wine Brachetto D'Acqui.
Trefoils are shortbread cookies that would work with a crisp Pinot Gris or a light sparkling wine.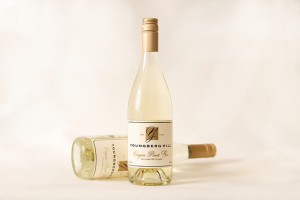 Do-si-dos are peanut butter cookies pure and simple. They work well with a fruity wine like Zweigelt or Cabernet Sauvignon.
Cranberry Citrus Crisps are sweet and tangy and go well with a light wine like Reisling or Pinot Gris.
Lemonades make it sound like we are pairing a drink with a drink, but the cookie is more sweet than tangy, making it a great match for a buttery Chardonnay.
Rah-Rah Raisins aren't your standard oatmeal cookies. Along with the oats and raisins, they have yogurt in them. This makes them a good match for Pinot Noir or Viognier.
Savannah Smiles are a lemon sugar cookie that work well with Moscato.
Toffee-tastic have a buttery, toffee flavor that goes well with Cabernet Sauvignon or Riesling.
Trios are a chocolate, peanut butter oatmeal cookie that would go well with tawny port or sherry.
So, get your wine ready and munch down on those Girl Scout cookies! Let us know your favorite pairings in the comments below.