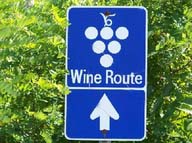 Wine touring in the Willamette Valley can sometimes be a bit daunting. There are over 250 wineries in the valley, and each winery may produce six or seven different varietals. Because of the fluctuations in weather, soil types, altitudes, and overall location (terroir), the Willamette Valley is divided into six distinct sub-AVAs, reaching from Portland to Eugene.
Wine lovers travel to our beloved wine country from all over the world, and we try to assist them in getting a broad perspective of the various sub-AVAs, and also sampling their favorite style of Pinot Noirs. Depending on whether guests are with us for one day or five, we will guide them in a way to minimize their travel on any particular day by concentrating on one or two sub-AVAs; or give them a whirlwind tour across all six sub-AVAs so they have a chance to experience the broad variation in wines produced throughout the Willamette Valley.
We recommend only four or five wine tastings/wineries per day as more than that will tend to leave your taste buds dulled and not give you enough time to experience each winery to its fullest. Most guests drive themselves, in which case a map outlining the various AVAs and our recommendations within each may prove helpful: https://youngberghill.com/our-area/wine-driving-tour/ .  Others guests prefer to be driven by a tour company, and we are happy to recommend a tour that will fit your interests. There are customized tours on our website that we invite you to peruse: https://youngberghill.com/specials-packages/ .  What's most important is that our guests leave feeling that they've had a true Oregon wine country experience!