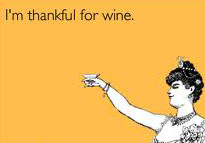 This time of year on Youngberg Hill is always one of reflection and gratitude.  This past growing season was truly a blessing – an early spring, warm temperatures, no mildew pressure, good September and October days of sunshine and cooler breezes.  We now have the grapes in the winery safe and sound. The fruit came in clean, healthy, and without much sorting necessary. As the wine begins to develop in the fermentation tank, the aromas stir the mind and recall the balmy afternoons and cool nights in August and September. The bright fruit characteristics remind me of the early spring sunshine and sporadic light showers intermixed with rainbows.
In the tasting room, we are presently putting final touches on tasting notes for the release of the 2009 Jordan Pinot Noir and reflect back on the 2009 season. It was a warmer spring and summer, but cooled off in September and October. The grapes ripened easily and in their own time, and weather cooperated. In the winery, the fruit went through fermentation with amazing vitality. Coming out of the tank and into the barrel, we were amazed at how appealing and approachable the wine was at that early stage. And now tasting three years later, it brings back those memories as if it were yesterday.
We are also thankful of course to all of our friends and neighbors who helped us bring in the fruit this year.  Everyone worked so tirelessly and carefully – it touched our hearts, and we look forward to seeing you all again.  But we insist that next time you come to Youngberg Hill, you relax and sip some vino!