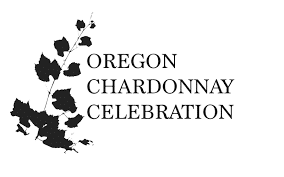 Have you had Willamette Valley Chardonnay?  Yes, everyone knows Pinot Noir is No. 1 in the Willamette Valley, and it should be. Many might suggest it is Pinot Gris because it is the second largest varietal planted in the Willamette Valley and exceeded the acreage of Chardonnay a few years ago.
But let's take a look at history. In the late 1800s and up until prohibition, Chardonnay was king of the hill. There was a thriving wine industry back then dominated by Chardonnay. After prohibition and the destruction of the wine industry, these vineyards stayed abandoned until the 1950s. While some vines remained, most were ripped out and/or replaced with Pinot Gris and Pinot Blanc.
Then came 1965 when a couple of pioneers planted Pinot Noir in the valley and the rest is history, at least from a red grape viewpoint. On the white grape side, these pioneers resurrected some Chardonnay vines, but most were replanted to Pinot Noir, Pinot Gris, or Pinot Blanc; with a few areas planted to Chardonnay vines brought up from California. As time passed, more acres continued to be planted to Pinot Gris until the total acreage surpassed Chardonnay (as there was not much expansion of Chardonnay planting).
Why? Most of the early plantings of Chardonnay were done with what were considered to be "warm weather clones" from California. This mattered because the cool weather in the Willamette Valley did not afford the heat needed to fully ripen these Chardonnay grapes. As a result, the Chardonnay wines produced in the Willamette Valley were not up to the quality that the growers wanted nor appealed to the market. So, growers continued to focus on growing more Pinot Noir.
What did not make sense to many of us was that Pinot Noir and Chardonnay go together like peanut butter and jelly. Just as Pinot Noir is king in Burgundy, Chardonnay is queen. Why not in the Willamette Valley? With better farming practices, warmer weather in recent years, and a shift to cooler weather clones; the valley has experienced a resurgence of Chardonnay. It has also helped that some California winemakers with great Chardonnay experience have come to the valley. As a result, wine growers in the Willamette Valley are producing some fabulous Chardonnays. That is reflected in the wines that are featured at the Oregon Chardonnay Celebration on February 24, 2018. We are so happy to be selected as a featured winery at this wonderful event.
I predict that 10-20 years from now, the wine world will acknowledge Willamette Valley Chardonnay as it does Pinot Noir today.  Come taste our wonderful Chardonnay soon!