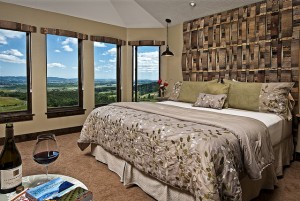 Heading out to a winery for a visit is always a great time. There are wines to taste, questions to ask, and sights to see. However, there is more to do at a winery then simply go wine tasting. Here are five activities that you should plan to do when you visit an Oregon winery:
#1. Stay. Many wineries, Youngberg Hill included, have an inn or bed and breakfast attached to the vineyard. These are gorgeous places to stay – and they are often right in the middle of wine country. In our case, we are surrounded by over 150 wineries and tasting rooms.
#2. Take a driving tour. Wine country is absolutely beautiful. Don't miss a minute of it searching for street signs or worrying about where you should go next. Instead, schedule a driving tour and let someone else take you through wine country.
#3. Schedule a tour of the vineyard and/or barrel room. Many wineries will offer a tour of the vineyard or barrel room if you schedule one ahead of time. Call them up and ask if it is possible to get one. You will have the opportunity to see how the grapes are grown, the winemaking process, and possibly have a chance to taste some wine right out of the barrel.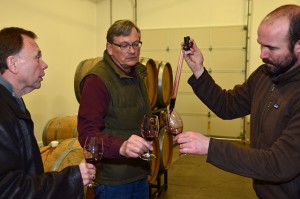 #4. Pack a picnic. Many wineries and tasting rooms don't offer food, but will allow you to eat on their porch and enjoy the scenery. Pack a picnic, buy a bottle, sit on the deck and soak in the beauty of the surrounding countryside. You won't be disappointed.
#5. Attend a winemaker dinner. Winemaker dinners are a fantastic opportunity to sip great wine, eat perfectly paired food, and pick the brain of the people who put their heart and soul into creating the wine. Not only does this give you a chance to understand what you are drinking in an in-depth way, you will have interesting conversations and you may even make a friend or five.
Visiting a winery is not just about the tasting – although that is always delightful. You have an opportunity to get an in-depth look at the wine, those who created it, and the vineyard in which it was grown.
We would love to hear your favorite part of a winery visit. Let us know!