The McMinnville Food and Wine Classic is one of Willamette Valley's most coveted annual events. For the past 27 years, the event has attracted thousands to sample some of the best vino and vittles the area has to offer. Get your ticket for this year's "Sip!" festival—you won't want to miss it!
Plan your McMinnville visit with our exclusive Vacation Guide. Our complimentary guide offers handpicked recommendations for restaurants and things to do, guaranteed to simplify your travel planning. Get yours today!
What You Need to Know About the McMinnville Food and Wine Classic
The annual McMinnville Food and Wine Classic is held every year at Evergreen Aviation and Space Museum. The event features over 70 wineries, nine distilleries and breweries, and nearly 40 food vendors. Come out this March for one of the best festivals in the Pacific Northwest!
·       The Food
Foodies will delight in the diversity of the McMinnville Food and Wine Classic. Get your all-inclusive ticket and take your time making the rounds. Sample slow-roasted barbecue from Ribslayer and gourmet marshmallows from Fireside Mallow. Experience Oregon Wine Country like a local with all-natural T Bee S Honey and freshly harvested Pacific oysters from Oysters, Oysters, Oysters. Whether you prefer salty or sweet, pair your favorite treats with a glass of Willamette Valley wine, and you're in for a fabulous night.
·       The Wine
The McMinnville Food and Wine Classic's wine—it's what we all came for, right? Get the weekend pass and sample over 70 of the Willamette Valley's best wines. You can even often find our very own Youngberg Hill label at the event, but if not then visit our winery/tasting room only 10 minutes away.
The annual wine competition is one of the most exciting events of the festival. Wine connoisseurs from across the country gather for a weekend of comparing and judging some of the finest wines in the nation. This year's judges include Michelle Williams from Forbes Magazine and Michael Alberty, a wine writer for The Oregonian.
·       The Cause
The McMinnville Food and Wine Classic is a nonprofit organization benefitting children's education. Proceeds from the event go back to St. James School. The school relies primarily on local fundraising efforts to guarantee a nurturing and beneficial elementary education experience for our local children. So, have a blast while making a difference at this year's event!
Plan Your Vineyard Stay at Youngberg Hill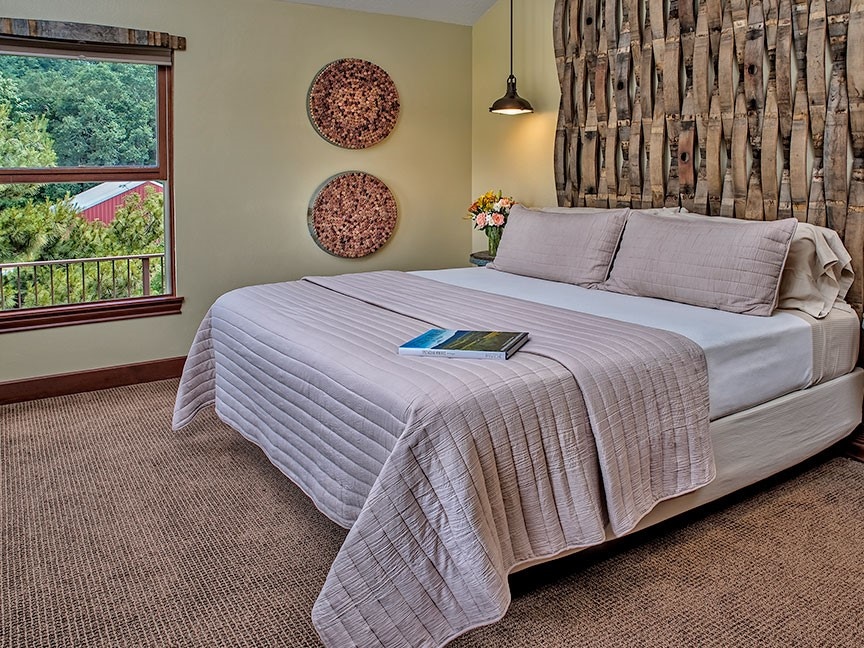 After a day of sipping some of the best wines and food in the nation, you'll be ready to return to Youngberg Hill. Book your stay in the stunning Jackson Suite and revel in the spacious two-room king suite. Enjoy its cozy sitting area, a comfortable king-size bed, indulgent shower, electric fireplace, and a private balcony overlooking the vineyard.
Don't let the five-star food tour stop at the McMinnville Food and Wine Classic. Each morning of your stay at Youngberg Hill includes a house-made, two-course breakfast crafted with fresh, seasonal ingredients. Make it extra special by requesting a private breakfast in our secluded dining room complete with champagne. Start your day the Youngberg Hill way. We can't wait to welcome you to Willamette Valley!