There are a number of great ways to see and experience Oregon Wine Country this summer, but hopping on two wheels and exploring by bike might just be one of our favorites. If you haven't yet found the time to tour Oregon's Willamette Valley, you're in for a treat!  It's one of the most beautiful and scenic wine regions in the country, known for its charming vineyards and sweeping valley views.
There are a number of bike routes throughout Oregon Wine Country, including several around our own Winery and Bed and Breakfast. We think it's one of the best ways to get an appreciation for the valley, and, of course, the lure of a delicious glass of wine is excellent motivation for keeping you moving. When you need a break, our hilltop estate and a refreshing glass of wine will be waiting for you!  Book your room at our Willamette Valley Bed and Breakfast today!
Bike Routes in Oregon Wine Country
Whether you bring your own bike or rent one here in the Willamette Valley, there are plenty of great bike routes winding through the heart of Oregon's Wine Country. The Willamette Valley Scenic Bikeway itself extends for 134 miles navigates you through the bounty of Oregon Wine Country, and was the first official scenic bikeway in the country. The bikeway follows the Willamette River and travels alongside fields of hops and wine grapes and through the quaint towns of this rural part of Oregon.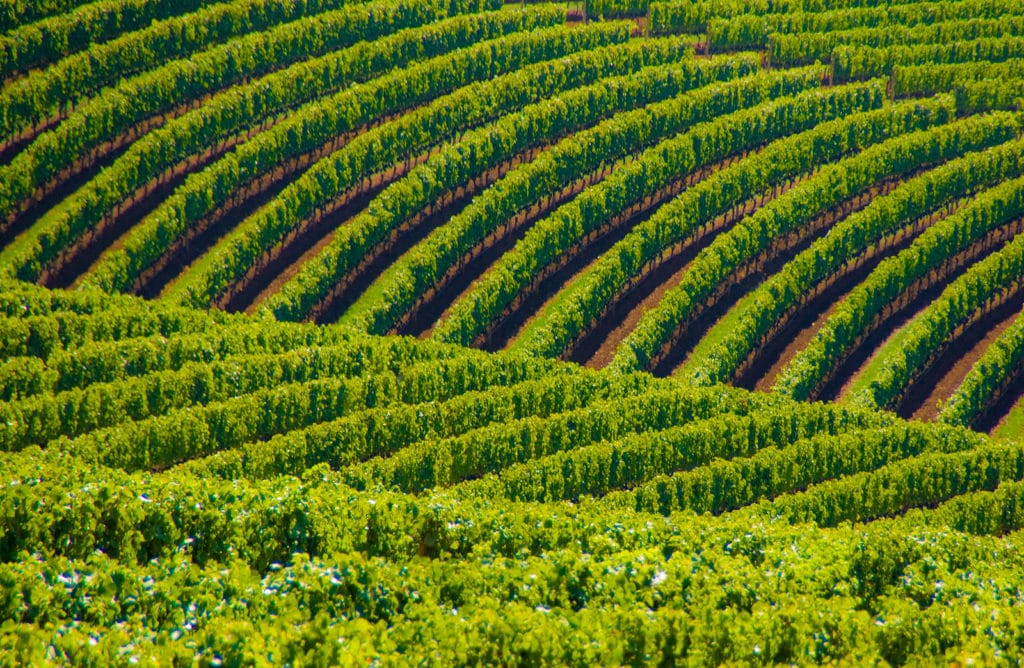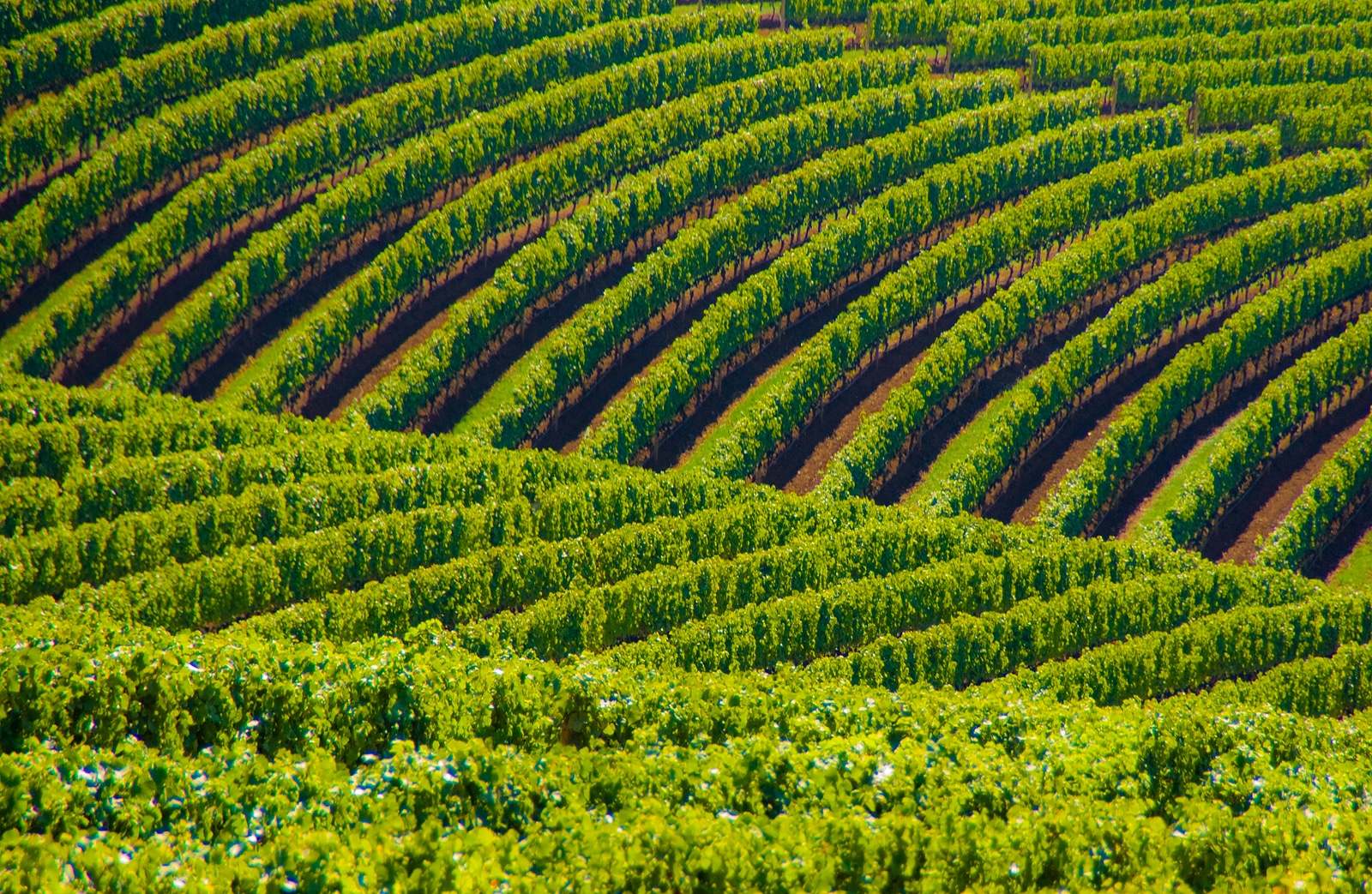 The northern portion of this bike route starts at Champoeg State Park and ends at Armitage County Park in Eugene. In between, there are a number of other great bike routes worth exploring, and, of course, plenty of other great attractions to enjoy.  Biking in the Willamette Valley is pretty great year-round, but of course, the best time of year for biking is between April – November when the sun is far likelier to be shining.
Beyond just exploring the Willamette Valley Scenic Bikeway, here of a few of our other favorite bike routes in Oregon Wine Country, each of which explores the countryside around our Winery and Bed and Breakfast:
There are a number of other wonderful bike routes in the McMinnville area worth exploring, too.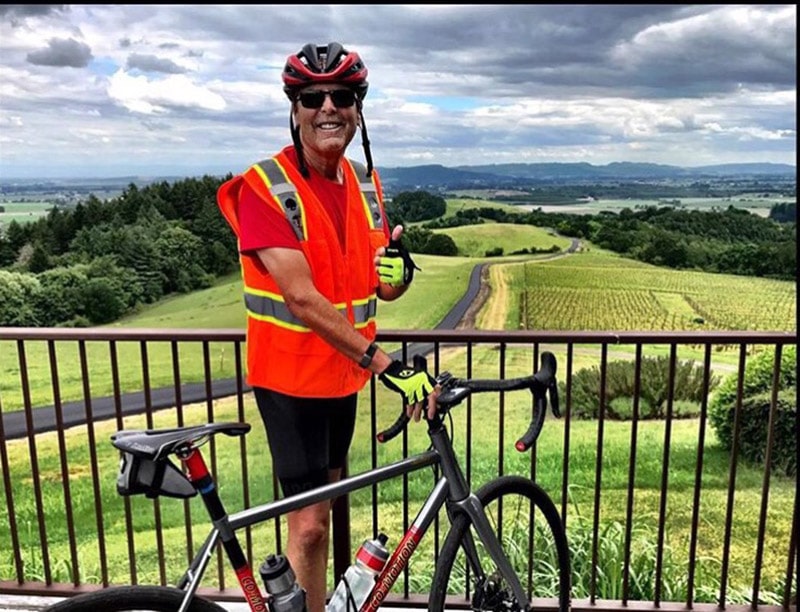 Stay at our  Luxury Willamette Valley Bed and Breakfast
While you're making your way through Oregon Wine Country on your bike, make sure you stop in for at least a glass of wine at Youngberg Hill, also the home of Bailey Family Wines, if not a relaxing stay in one of our seven luxuriously appointed guest rooms.  Did we mention the hill you'll have to climb to get here?  Many avid bikers have attempted to climb to the top of our hill, but few have actually made it.  A free bottle of wine — and bragging rights — are on the line, so it's at least worth the try.
Take advantage of our luxury guest rooms, relax on our breathtakingly beautiful porch which offers 360-degrees views of the Willamette Valley below, and let us show you another side to Oregon's beautiful wine country. Treat yourself to premium amenities such as gourmet breakfast, an in-room fireplace, and a private deck overlooking the vineyards below, and enjoy 50% savings on wine tastings in our world-class tasting room. It's one of the many perks of staying at our luxurious Willamette Valley Bed and Breakfast!
When you're well-rested and ready for more adventure, there are even more bike routes waiting for you at the bottom of our driveway. We can't wait to see you this summer and promise plenty of space to roam and sip our award-winning wines when you do.  Book your room at our Willamette Valley Bed and Breakfast today!