When you think about the definition of true destination dining, the Joel Palmer House restaurant in Dayton, OR, should be one place that comes to mind. This family-run fine dining establishment is located in a historic home built in 1857 by Joel Palmer, one of Oregon's prominent pioneers. It wasn't until 1996 when Jack Czarnecki brought his expertise and love for mushroom foraging to the Willamette Valley and opened the Joel Palmer House, and now 26 years later, his son Chris Czarnecki is at the helm.
The Joel Palmer House was just honored this year with the "Best of Award of Excellence" from Wine Spectator, only reaffirming the success of these inventive menus, personable staff, extensive wine list, and welcoming atmosphere. As restaurant reviewer Danielle Centoni of Conde Nast Traveller puts it, the Joel Palmer house exudes the "throwback formal charm of a well-to-do grandma's house." Pair that with the innovative "Oregon Omakase Experience" and be prepared to be wowed.
This excellent dining experience is best when coupled with a comfortable lodging option, and our Willamette Valley Bed and Breakfast is one of the best places to stay in Oregon. Our Inn and Winery, perched atop our 50-acre estate with rolling hills of vines, is home to nine beautifully appointed guest suites, each a private haven and retreat ideal for romantic getaways to Oregon wine country.
Stay with us to experience the fine dining and wine tasting opportunities of the Willamette Valley! Book today.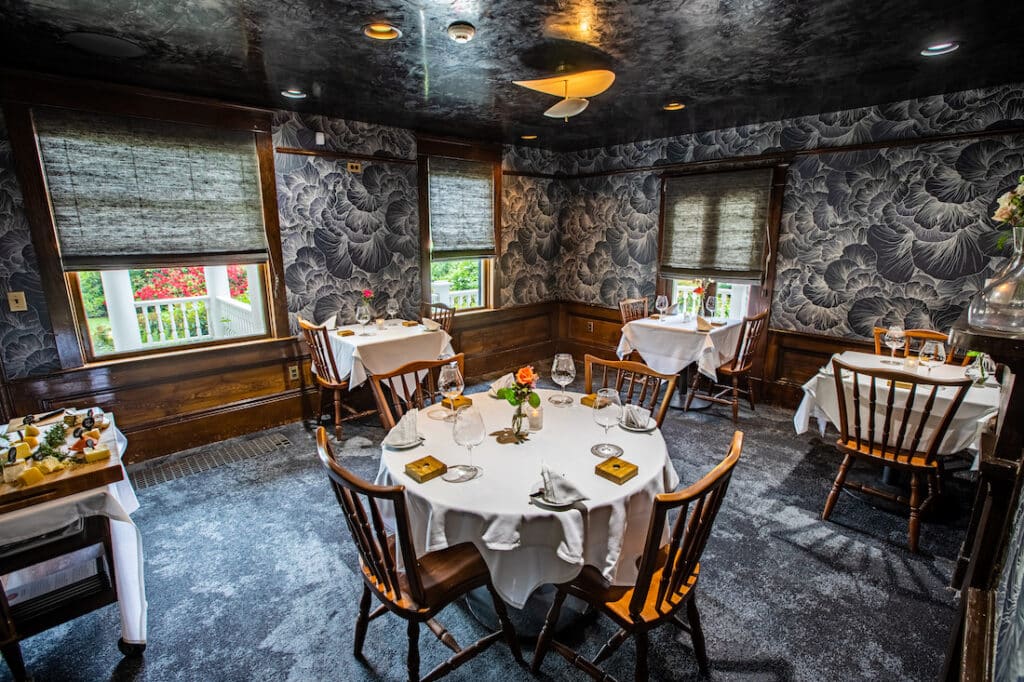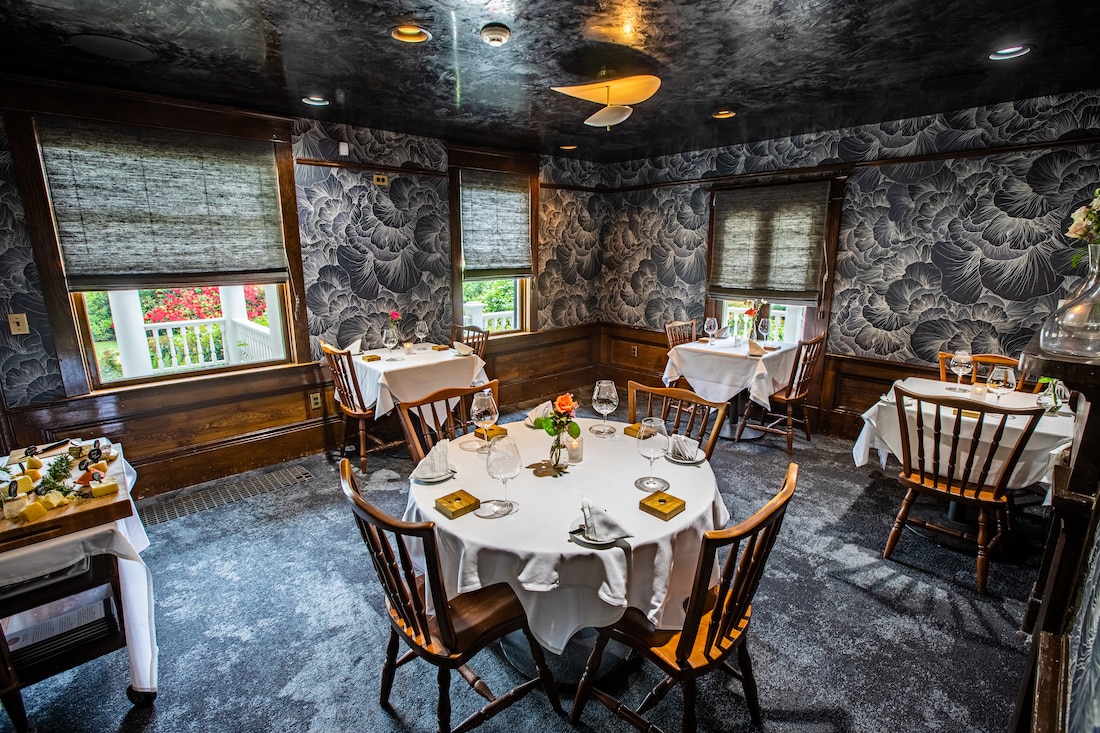 Elegant Northwest Dining at the Joel Palmer House
The Joel Palmer House is about a 20-minute scenic drive through the Willamette Valley from our B&B. It's always an excellent choice for our guests on a romantic getaway—especially those who might be celebrating a milestone birthday, anniversary, or for those on their honeymoon. Here are a few things to know about The Joel Palmer House before you go:
The Oregon Omakase Experience: On the five-course "Mushroom Madness Tasting Menu," you'll find stellar Northwest cuisine showcasing local fungi, fresh proteins, and seasonal ingredients. Each course has two to five options, and every one includes a mushroom variety (even the dessert course!)
Indulgent Add-Ons: If you'd like to add even more decadence to your meal, they offer additions like sterling white sturgeon caviar, northwest oysters on the half shell, and Waygu or dry-aged beef options.
Mushroom Foraging: It's an understatement to say that the owners of The Joel Palmer House are mushroom fans. In fact, it's part of the family business to forage for the coveted Oregon truffles, chanterelles, and morels. You're bound to leave a dinner here with a broader understanding of fungi as a culinary ingredient.
Award-Winning Wine List: The wine list at The Joel Palmer House exclusively represents Oregon wines—with a vast selection of Pinot Noir. Of the 500 bottles in the cellar at any given time, many are aged vintages, with some dating as far back as 1994.
Hours and Reservations: At our Willamette Valley B&B, we're happy to make reservations for you; just ask! The Joel Palmer House is open Tuesday through Saturday from 4:30 to 7:30 pm. Most diners spend about two to three hours enjoying their meal.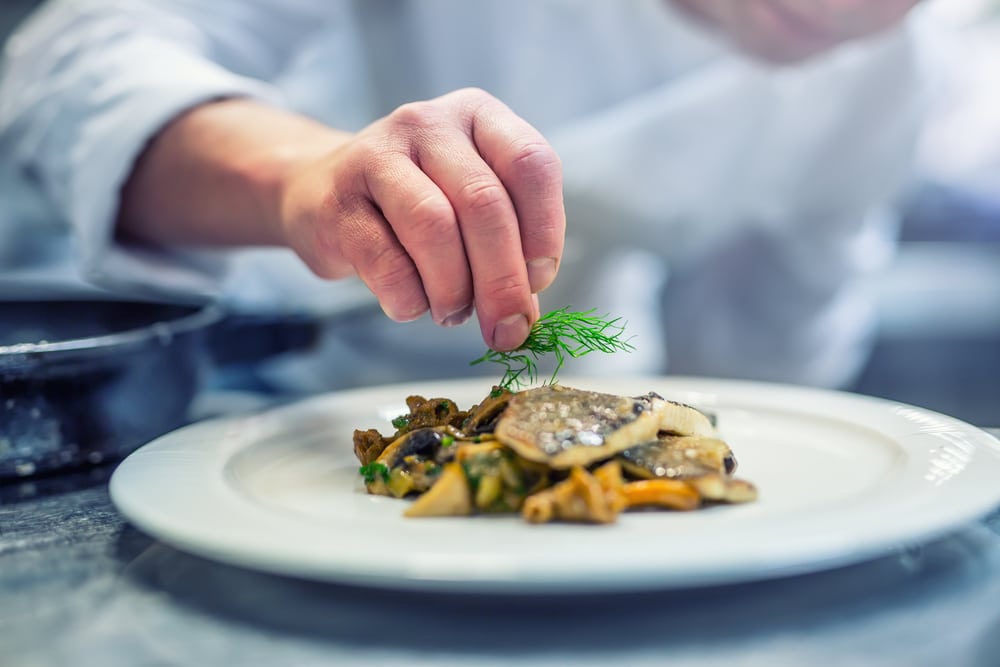 Other Willamette Valley Restaurants for Dining Out: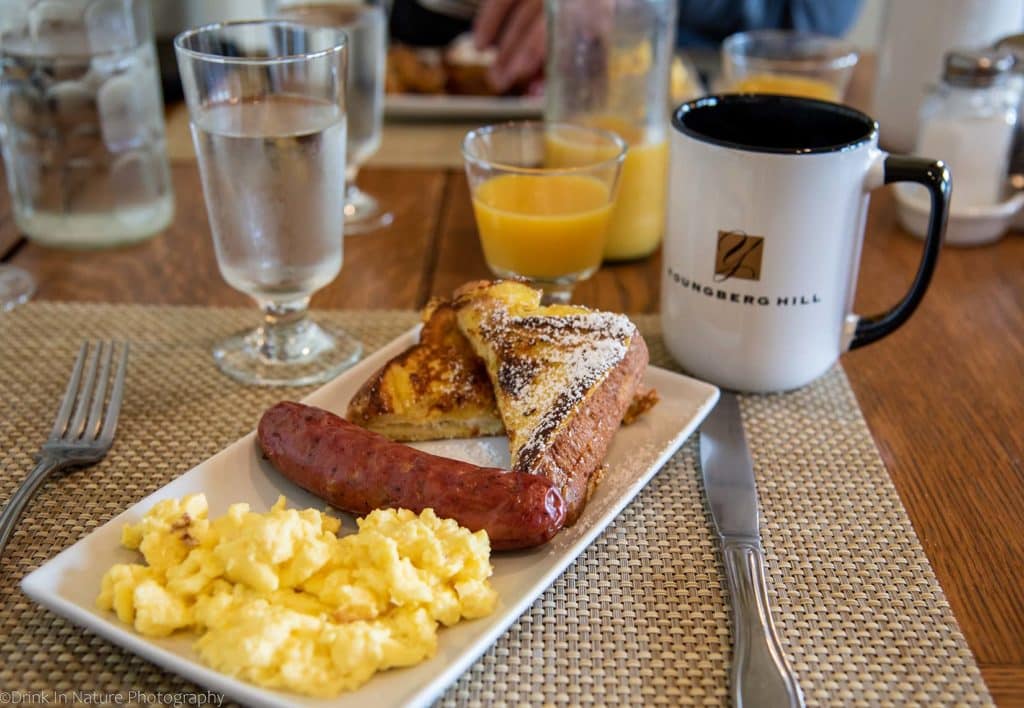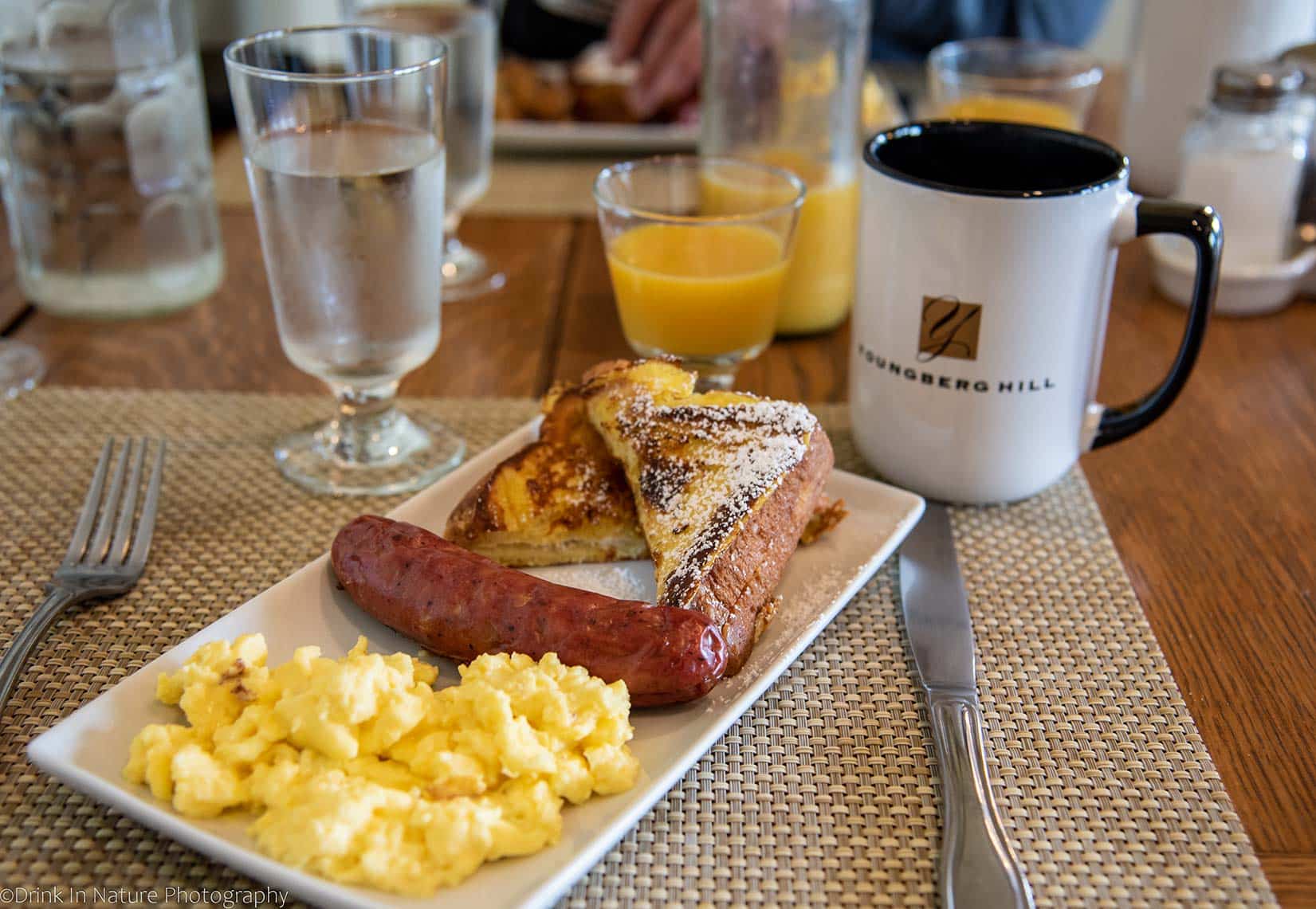 Enjoy Delicious Breakfasts at the Inn
Allow us to treat you to an amazing breakfast each morning of your stay, including brewed coffee, freshly squeezed orange juice, and seasonal ingredients. Our menu changes frequently, but some of our favorite dishes you might experience are salmon hash, Pinot poached pears, and pancetta tarts. We also always have baked treats available in the early hours, like our famous white chocolate muffins. We can't wait to host you at our Willamette Valley Bed and Breakfast!