Did you know that the first grapes in Oregon were planted in the Dundee Hills? Now there are more than 2,200 acres of vines and 32 Dundee Oregon wineries that call this AVA home. The Dundee Hills AVA was established in 2005, and it's an area explicitly known for Pinot Noir (nearly 70% of the vines are Pinot clones), with the majority of the rest dedicated to Chardonnay and Pinot Gris.
The Dundee Hills area was put on the map in 1979 when David Lett's 1975 Pinot Noir placed in the top three wines at a blind tasting of international Burgundies—sponsored by French winemakers. Why does this AVA produce such fine Pinot Noir? Thanks to the Chehalem Mountains in the north, which protect this AVA from the cool breezes whipping through the valley from the Columbia River Gorge. Also worth noting is the soil at these Dundee Oregon wineries and vineyards is rich in iron with a reddish hue, creating an ideal growing environment for grapes.
Before planning your wine tasting tour of the best Dundee Oregon wineries, you'll want to secure your Willamette Valley lodging. And our McMinnville Bed and Breakfast is the most luxurious choice for your wine country getaway. Not only will you be surrounded by the vineyards of our working winery, immersing you in the winemaking and grape-growing industry, but our beautifully appointed Inn is the perfect home base for exploring the other wineries in the Willamette Valley.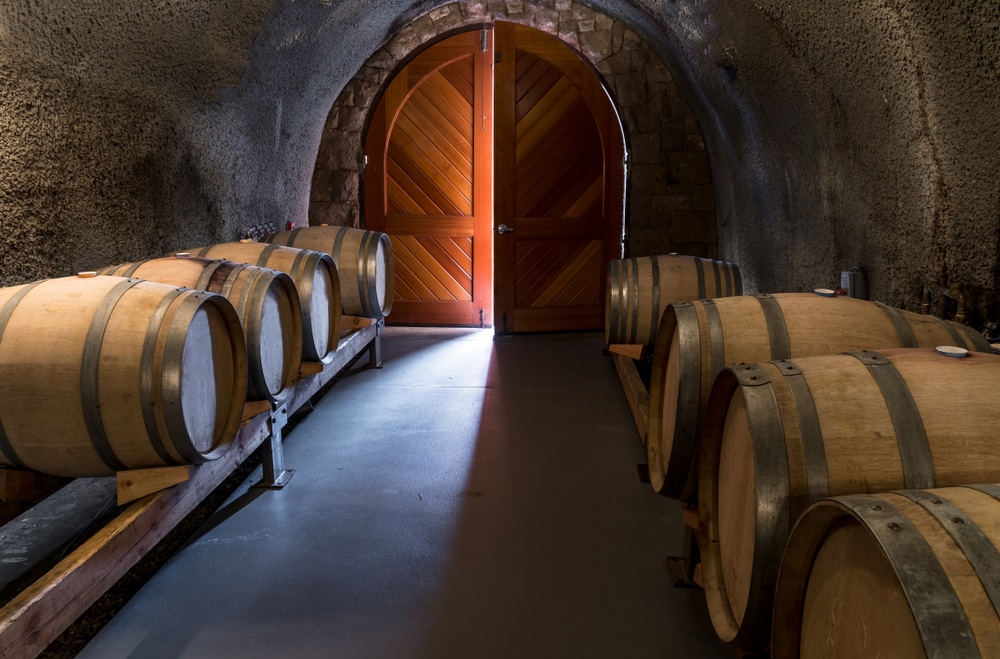 Explore the Dundee Oregon Wineries near our B&B
Most of our favorite Dundee Oregon Wineries are about 25 minutes from our Inn. If you'd prefer to use a wine tour service, most will plan a route based on your interest. If you tell them you're interested in exploring the wineries in the Dundee Hills AVA, they'll make that happen!
Here are a few standout Dundee Oregon wineries to add to your tasting itinerary: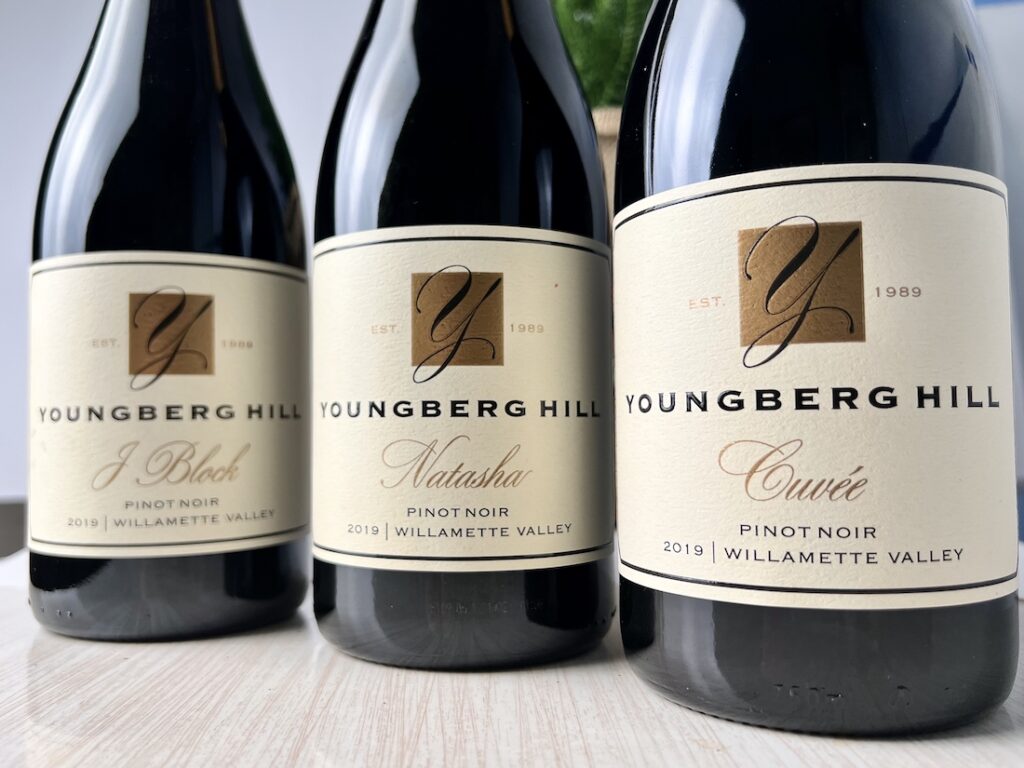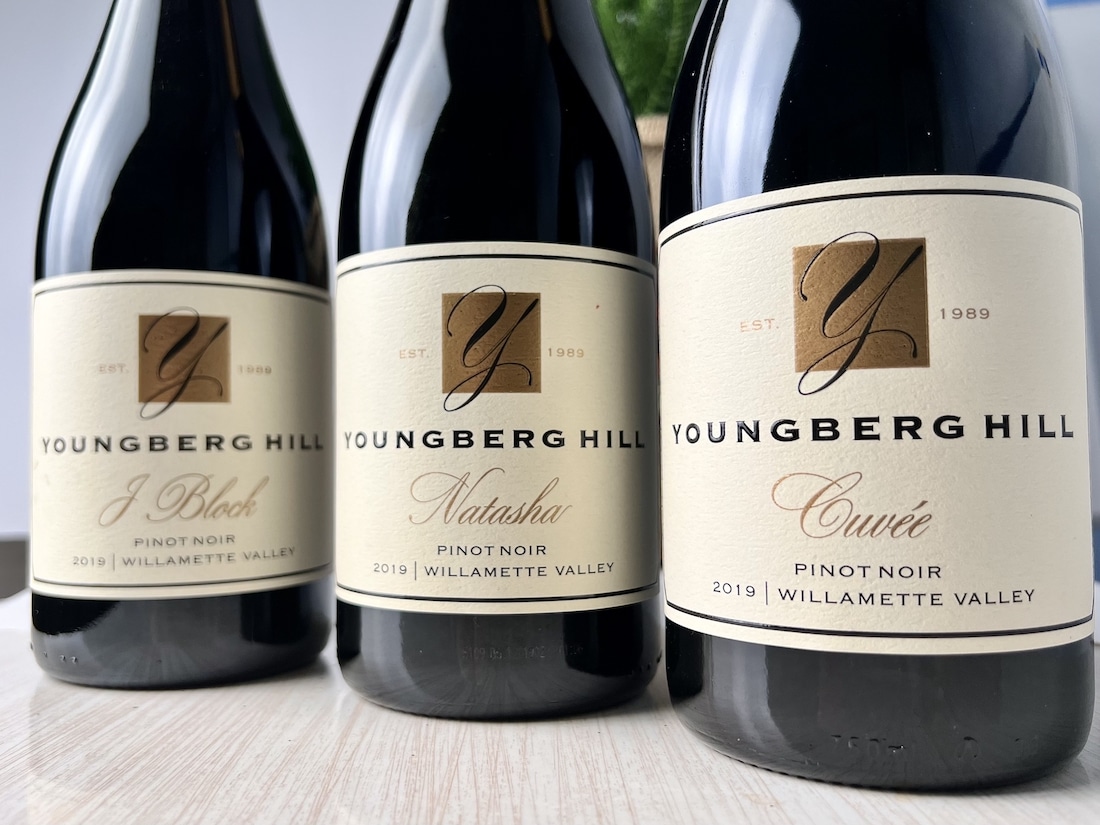 End Your Adventure with a Wine Tasting at Youngberg Hill:
As a guest at our McMinnville Bed and Breakfast, you'll be steps away from our tasting room for Youngberg Hill Winery and our reserve label Bailey Family Wines. Additionally, our overnight guests are treated to complimentary tastings of our Youngberg wines and are offered a significant discount for our other tasting options. You'll have your pick from three tasting experiences: a relaxed classic tasting, an informative sit-down tasting with snacks, or the immersive vineyard tour and tasting.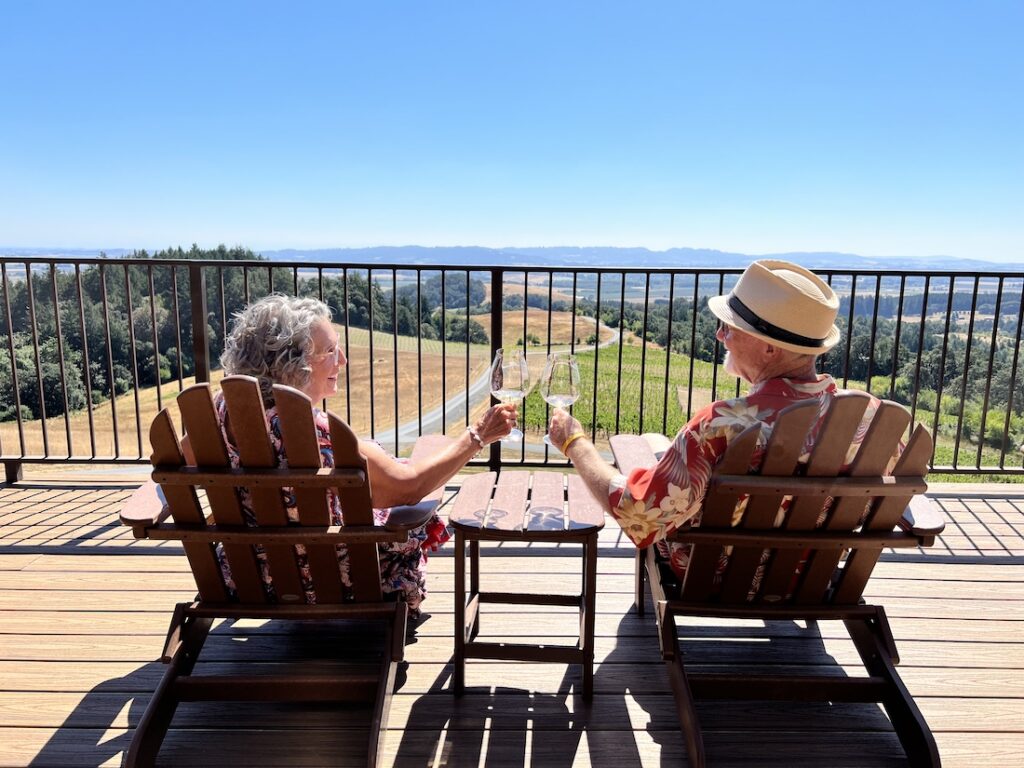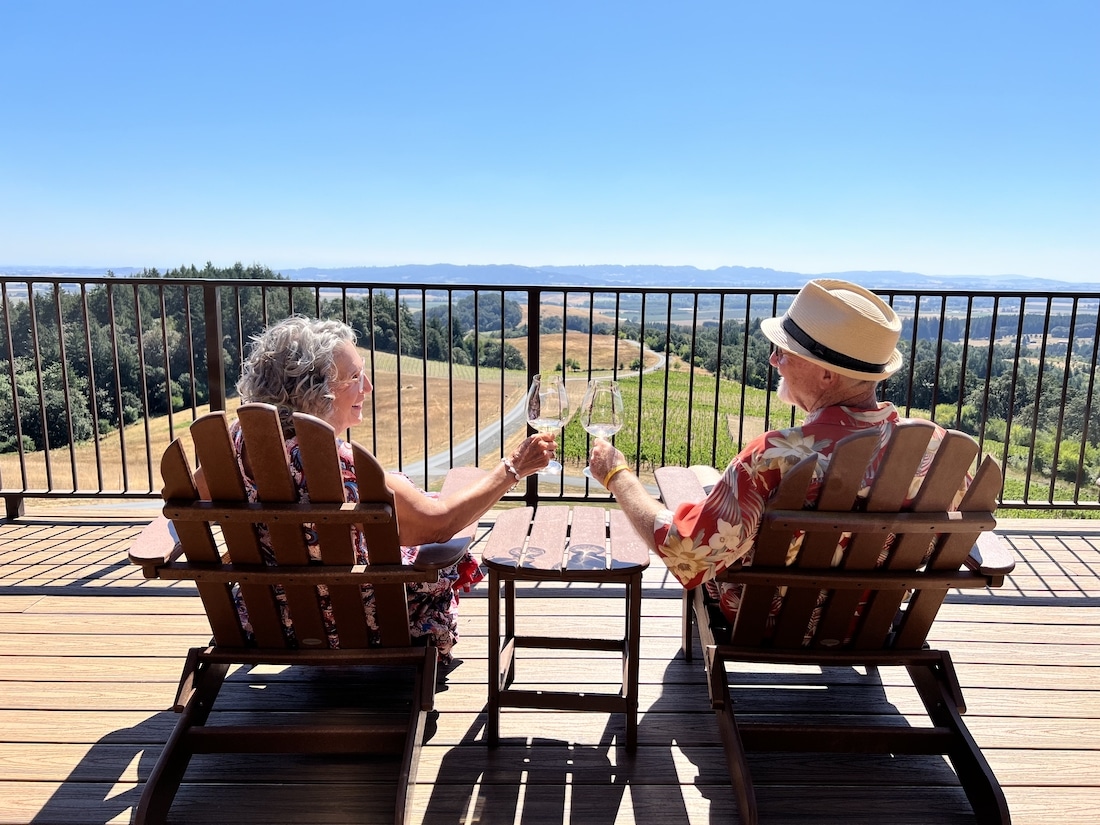 Sit Back and Take in the Spectacular Views
As a guest at our Willamette Bed and Breakfast, this spectacular panoramic will be all yours during your stay. You'll find great outdoor spaces to enjoy it or from the ample windows from the privacy of your suite. Each of our nine guest suites offers a quiet and elegant space in which to relax with a glass of wine, soak in a jetted tub, or curl up by a cozy gas fireplace. Join us in the morning for our complimentary homemade breakfast with hot coffee, freshly squeezed juice (mimosa, anyone?), and delicious baked goods. It's the perfect addition for leisurely mornings, fueling up before heading out for a wine tasting adventure at the nearby Dundee Oregon wineries.
Head over to our availability calendar and book your next stay today!