We've got the best Oregon Pinot Noir! Western Oregon's Willamette Valley is one of the best regions for growing Pinot Noir grapes in America, and Bailey Family Wines is of the finest homes for distinctive Pinot Noir wines in the heart of the Willamette Valley.
So come stay with us at Youngberg Hill Inn & Winery, where Bailey Family Wines are made and sold, and learn more about us and our environmentally friendly process for making some of the best Oregon Pinot Noir available. Start planning your Willamette Valley Pinot Noir adventure today!
The Best Oregon Pinot Noir, in the Best Place for It
"Without a doubt, the best region in Oregon for growing top-tier Pinot Noir is the Willamette Valley. This relatively cool, dry American Viticultural Area located in the northwest region of the state produces wines that are perfectly balanced in virtually every way. The best Willamette Valley Pinot Noir is deeply concentrated in flavor, yet also soft and graceful." So says Vinfolio, and who are we to argue?
At Bailey Family Wines, the private-level brand of Youngberg Hill, we're particularly proud of our 2017 Pinot Noir, which was made from grapes grown at Youngberg Hill Estate by Wayne Bailey, who in 2018 was named one of the wine industry's "Most Inspiring People" by Wine Industry Advisor.
And it all begins with the grapes, for Bailey is renowned through the Willamette Valley and beyond for his innovative and sustainable biodynamic farming practices, using only organic materials in one of the richest and most diverse for growing this particular varietal. They're what gives our 2017 Pinot Noir its sultry, dusky garnet-red color and, per its tasting notes, its "oaky blend of mushrooms, fresh milled cedar, and campfire."
And those are not the only Pinot Noirs available from Wayne Bailey. Under the Youngberg Hill label, and available for order exclusively through Youngberg Hill, are nine different Pinot Noirs, of vintages between 2014 and 2017.
The best way to sample this stunning flavor — the best Oregon Pinot Noir, in our opinion — is with a visit to the Youngberg Hill tasting room which, we're happy to say, is open for both walk-in tastings and tastings by appointment. You can be seated for a tasting on your own, or you can be exclusively hosted by one of or Wine Ambassadors. Or you can arrange to sample the entire family of current Bailey Family Wines vintages with an expert.
Possibly the best way to get a window into Oregon's best Pinot Noir is to reserve a two-hour vineyard tour to explore the winemaking process in full with none other than Wayne Bailey. The latter is not to be missed — you'll get a personal window into the master winemaker's passion for organic farming.
Bailey, trained in Burgundy, France, likens his work in the vineyard within biodynamic philosophies to practicing homeopathic wellness with human beings. As he puts it: "The goal is not certification or marketing. This is just the right thing to do." Read more about Wayne Bailey's winemaking philosophies and practices.
All tastings and tours come with a fee, but on a clear day, you get the awe-inspiring views of the 50-acre vineyard and the surrounding mountain ranges, both east and west, for free!
And we're happy to share the wealth, and the word, about other Willamette Valley Pinot Noirs that meet our high standards. While you're in the area, we recommend checking out these wineries in the region, and especially their best Oregon Pinot Noir wines:
Where to Stay to Taste the Best Oregon Pinot Noir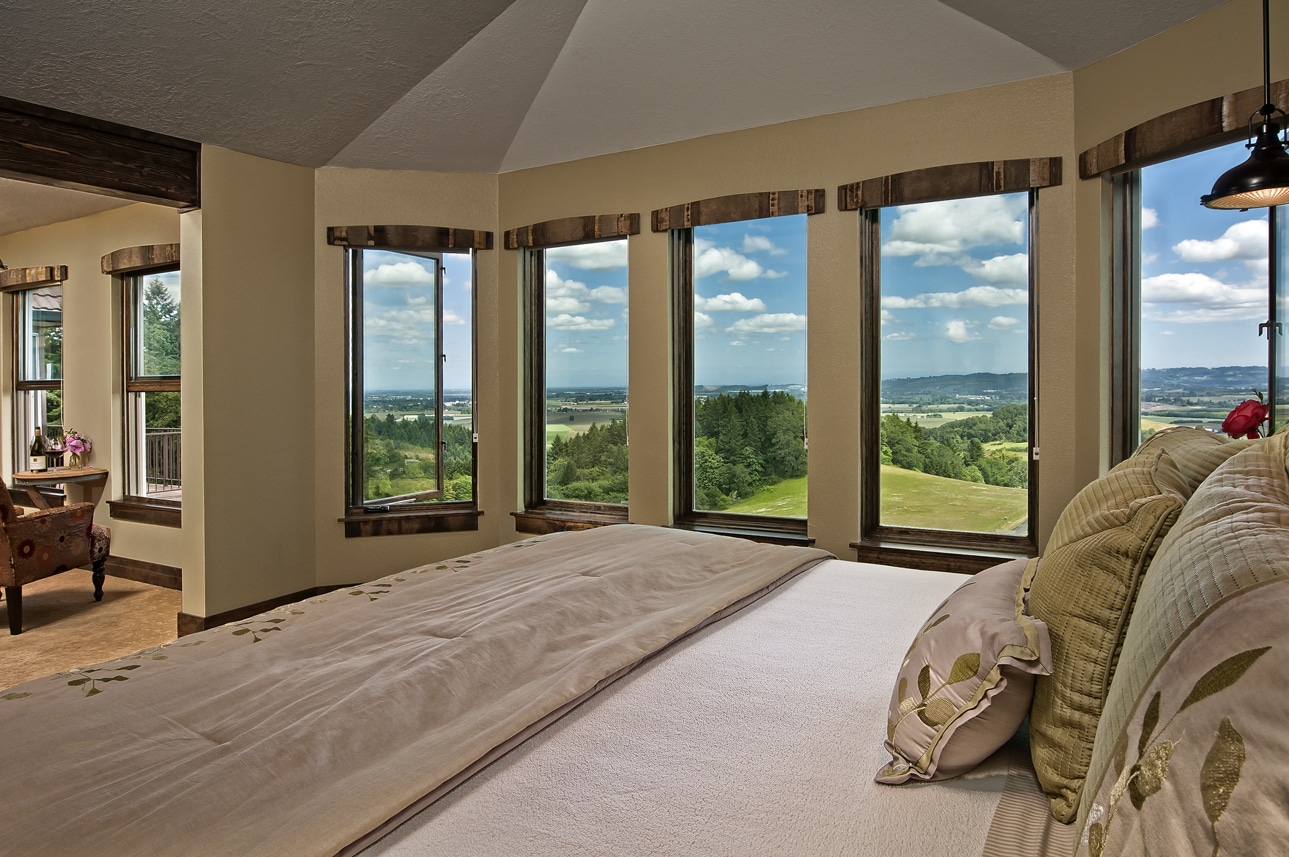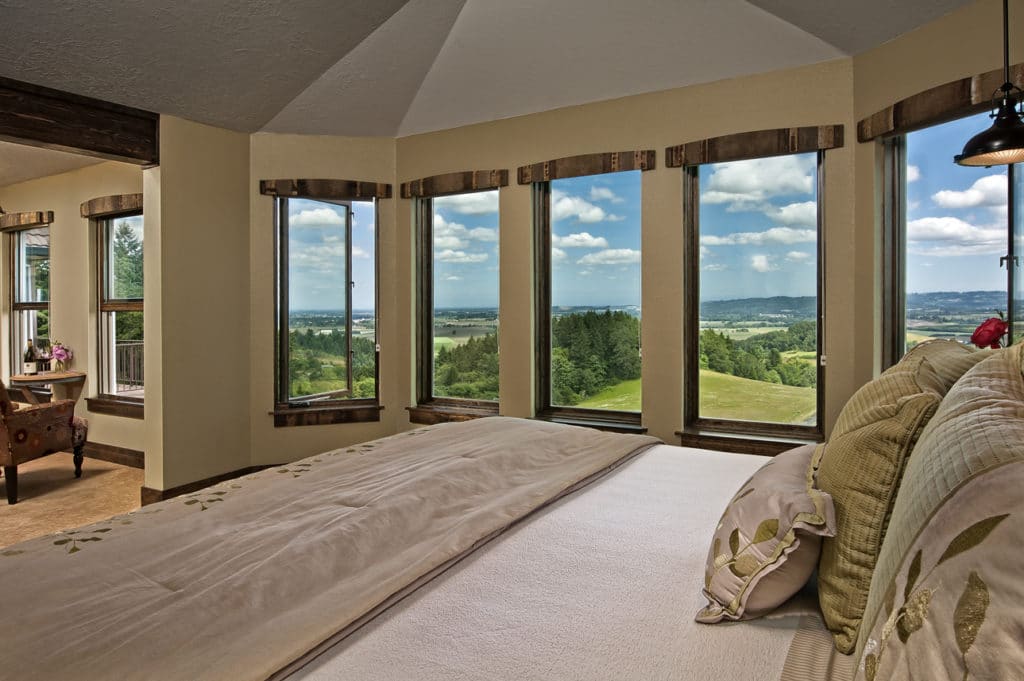 When it comes to choosing where to stay in Willamette Valley, why not choose someplace within an easy stroll from where you'll be tasting some of the best Oregon Pinot Noir? Someplace that not only offers dazzling wine selections but an extraordinarily luxurious experience as well?
Youngberg Hill Inn, located atop our 50-acre estate and overlooking the beautiful vineyards below, is a perfect choice.  With nine guest rooms, extraordinary views, and every modern luxury amenities you could wish for, you'll want for nothing during your time here.  Experience the very heart of Oregon's Pinot Noir wine country, and book a room at our Willamette Valley bed-and-breakfast today.