What could be more romantic for a wine lover than a vineyard wedding? Look around the lush, specious vineyards with spectacular mountain views of Youngberg Hill Inn & Winery's 50 sumptuous acres and you'll see a place so special that you'll want this gem nestled in the heart of Western Oregon wine country to be the place where you and your sweetheart begin a lifetime of special memories together for the rest of your lives.
At our Willamette Valley Bed and Breakfast, we are happy to help make this romantic dream come true for the two of you, even with ever-changing COVID-19 protocols and restrictions. We're considered to be a premier destination wedding venue and have hosted countless successful ceremonies, even during the pandemic, and we're fully prepared to do the same for you as we turn the page into a new year and the promise of new and better lives.
Look through our collection of wedding photos and see if you won't agree that the stunning beauty of a wedding amid the natural splendor of earth and vine and sky isn't just as perfect for you, then.  If so, make your plans for your Willamette Valley destination wedding experience today by filling out our short online questionnaire about your specific desires — and begin by booking a tour of our Willamette Valley Bed and Breakfast, then by booking your guest rooms and suites at Youngberg Hill Inn & Winery!
A Perfect Package for Every Wedding Wish
Whether you're looking at an elopement, a renewal of your vows, or a formal wedding ceremony, we're here to help you create the dream vineyard wedding experience in Western Oregon wine country (we have two on-site wineries: Youngberg Hill wines and premium Bailey Family Wines).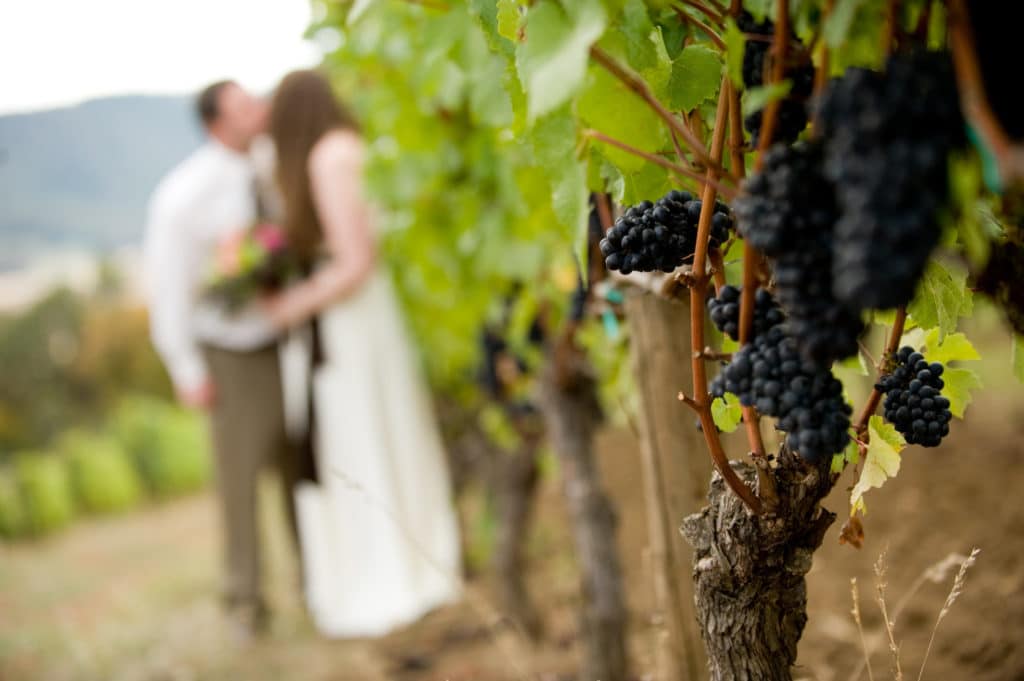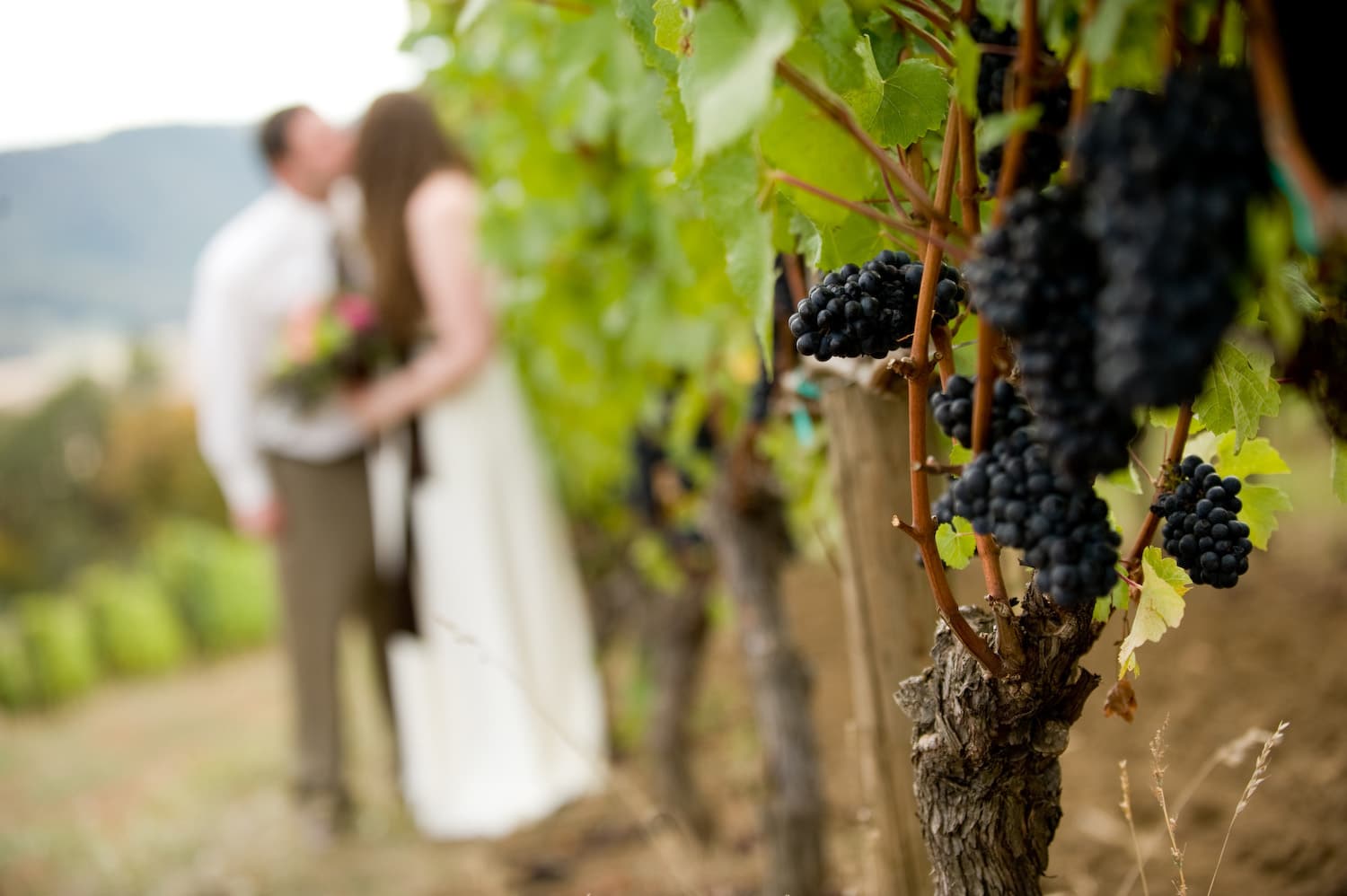 Here's a closer look at everything we have to offer you and your wedding party:
Our all-inclusive wedding package includes some deluxe benefits: beverage charges that are based on actual usage rather than standard wine-purchases minimums; flexible options for catering; and on-site overnight accommodations for you and your party.
Our elopement and vow-renewal packages offer, for $1,500, the use of our on-site event space for one hour; a certified Justice of The Peace to conduct the ceremony; and a celebratory bottle of Champagne.
Plan for a lot of vineyard wedding photography in and around our 20 acres of working grapevines, nestled in the lee of the coastal range just 25 miles from the Oregon Coast. All our rows are tended with organic and holistic farming practices and feature some of Oregon's finest Pinot Noir, Pinot Gris, and Chardonnay grapes as they thrive under frequently sunny skies.
Don't just take our word for it! The online reviews at wedding websites are overwhelmingly effusive about our vineyard wedding experience. Said one September 2019 couple: "Everything was perfect — the views, the staff, the wine, the B&B. Would highly recommend!" Said another from February 2020: "We received so many compliments from our guests on the beauty of the space and the professionalism of all involved. Breathtaking views!"
Stay on after your vineyard wedding and make the most of your time in Willamette Valley wine country! Take a look at our vacation guide, get an overview of what to see and do in our area, including which neighboring wineries we think are worth your time; a look at great bicycling routes in the region; and more about signature scenery, events, shopping and attractions in nearby McMinnville and elsewhere on our blog.
And should your vineyard wedding experience here inspire you to plan a return visit, know that we've got a package or special for just about any occasion. Chief among them is a wine-tasting experience, and a winemaker tour, featuring our two on-site labels, Youngberg Hill and Bailey Family Wines. (In fact, all January bookings offer a $50 wine tasting for free.)
Then there's the Romance Package, which offers a bottle of Youngberg Hill Estate Pinot Noir and glasses for two, as well as a cheese-and-crackers tray and a private breakfast in our secluded dining room.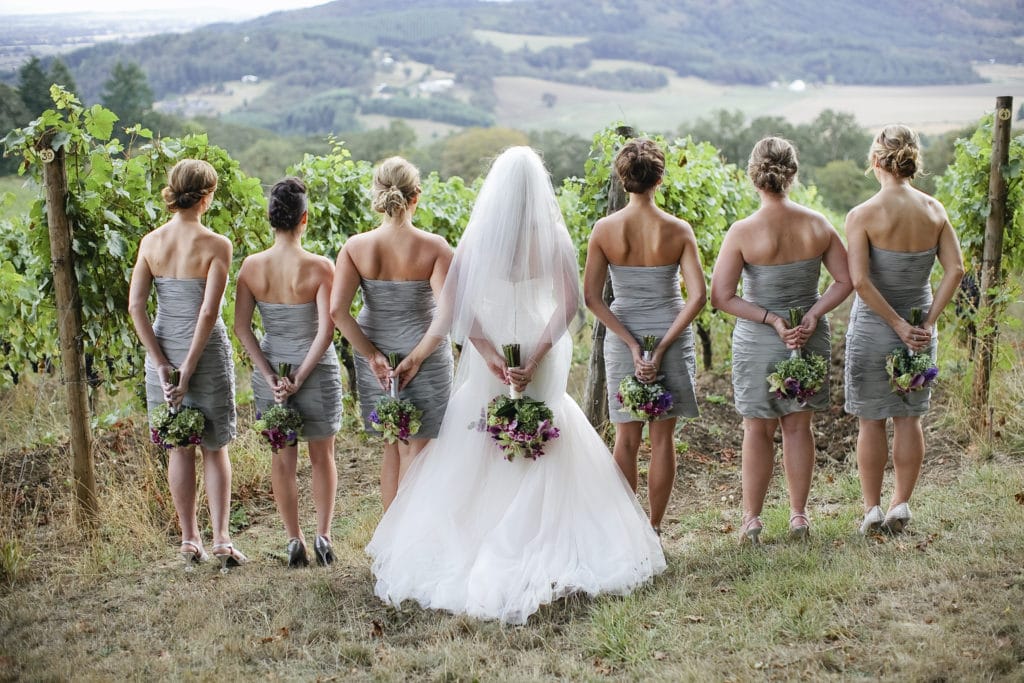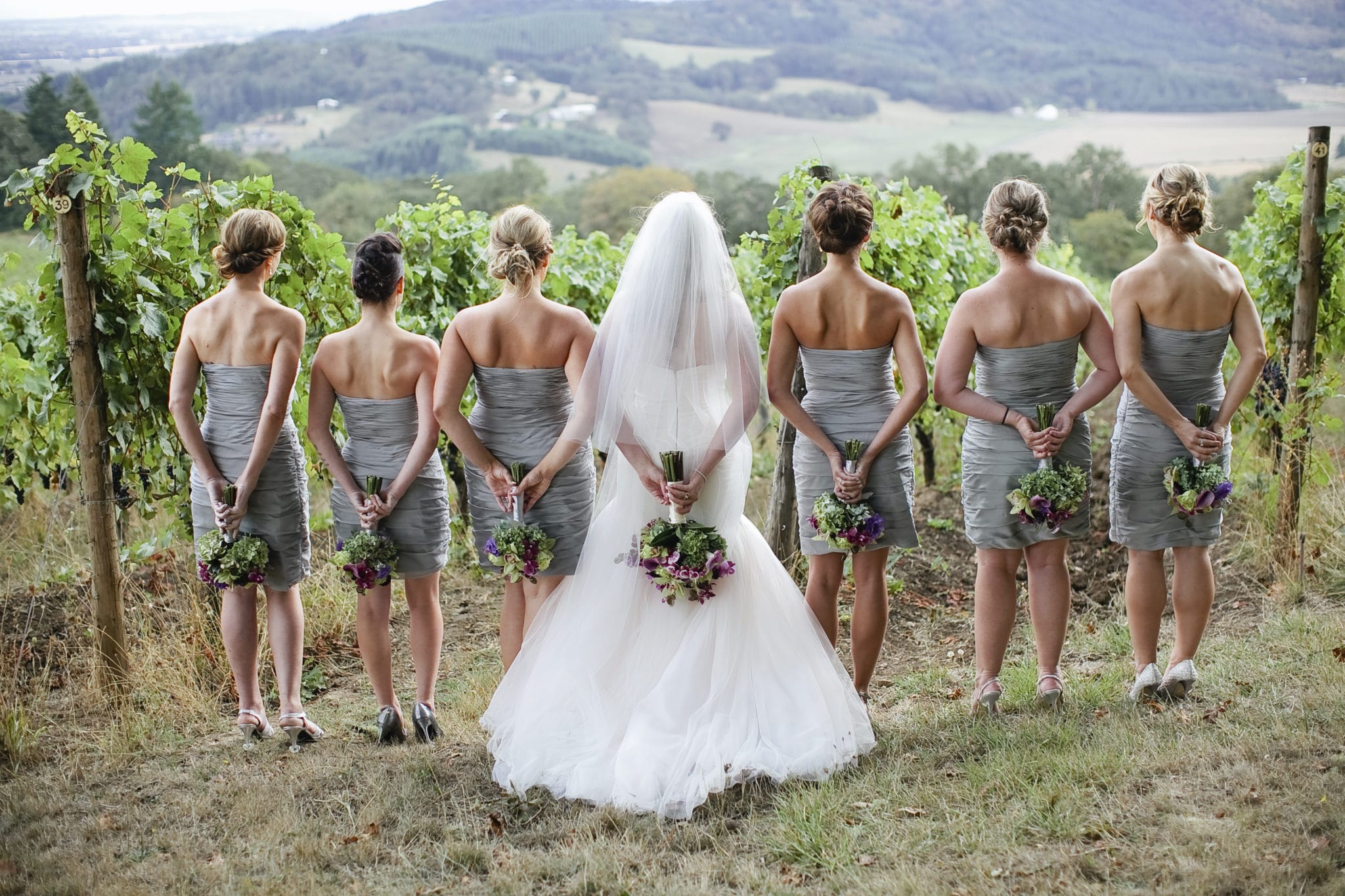 Why Your Wedding Party Should Stay at Our B&B
Our Willamette Valley Bed and Breakfast is one of the great romantic vineyard wedding venues in Oregon because of our unparalleled blend of great hospitality, great views, great food and drink, and great guest spaces. Depending on which rooms you select, you can luxuriate in features like king-sized beds, gas fireplaces, spacious double showers, private decks, Jacuzzi tubs, and much more. Plus, did we mention wine?
Your comfort truly is truly our top priority. So plan for the ultimate pampered wedding event in our Western Oregon vineyard, and begin your turning your vineyard wedding dream by booking your guest space at our Willamette Bed and Breakfast today!