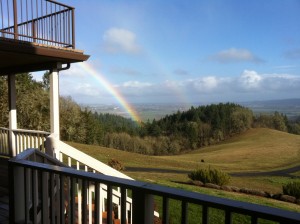 Our Wine Dinner for the Classic Wine Auction was great Thursday night. The Chefs from Aquariva did a marvelous job and everyone had a great time. Dobbes Family Estate brought some wonderful wines shared along side our estate wines, paired perfectly with Andy's dishes. Thanks to all.
Our next dinner on The Hill will be April 2nd with our guest Chef Erol form Timberline.
The view that evening was spectacular as well.