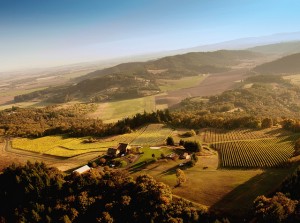 Settled along the Yamhill River in the Willamette Valley, McMinnville is surrounded by vineyards and walnuts. It's geography, a mere 35 miles southwest of Portland, McMinnville has a rich and quirky history of its own.
McMinnville's founder, William T. Newby, settled in Oregon with the first wagon train in 1843, naming the town after his hometown in Tennessee.
Incorporated in 1876, McMinnville was already the county seat for Yamhill County.
Scholarly Pursuits
Linfield College was first founded in 1858 as the Baptist College at McMinnville. After a generous gift from Frances Ross Linfield in 1922, the school was renamed. The campus is continuously expanding for the over 2,500 students seeking a small, private, and liberal arts education.
Celebrations
McMinnville is also a city that loves to celebrate. There are two major festivals rooted in local history and full of character. This year marks the 54th Annual Turkey Rama, celebrating the once lofty turkey industry in Yamhill County. The first incarnation of the festival was in 1938 as the "Pacific Coast Turkey Exhibit." Today there are still activities, prizes and a giant turkey barbeque.
The city has also hosted its very own UFO Festival for 15 years, in honor of the alleged UFO sighting in 1950 in nearby Sheridan. The picture of the flying saucer skyrocketed in popularity after being published in McMinnville's newspaper. The festival is the largest gathering of UFO-enthusiasts in the Pacific Northwest and is second in the country only to Roswell, New Mexico's.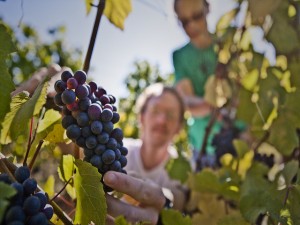 Wine, of course!
Because of its location in the lush Yamhill Valley, McMinnville is a major destination for Oregon vineyards. The area's hills allow for a great diversity in wine, even among the famous Oregon Pinot grapes. In 2005, Youngberg Hill and seven other local wineries became members of the McMinnville Winegrower's Association, a division of the larger Willamette Valley AVA.
Embrace McMinnville's rich history and geography with these tours and maps:
https://youngberghill.com/our-area/wine-driving-tour/
https://youngberghill.com/our-area/attractions-map/
https://youngberghill.com/our-area/bicycle-tour-map/