After the holiday season, we all could use a vacation—and thankfully, our Willamette Valley Bed and Breakfast is one of the best places to stay in Oregon. Whether you're looking for a quick weekend getaway to reset, a romantic trip of two, or a leisurely vacation exploring Oregon wine country, Youngberg Hill Inn and Winery is the perfect setting. From the moment you arrive, you'll feel a weight lifted, and you can release the stress of day-to-day life.
The Willamette Valley is known for its Pinot Noir, so one thing is for sure on any visit, you'll be drinking some fantastic wine. If tasting is what you have in mind, our Bed and Breakfast is one of the best places to stay in Oregon for that. We're just a quick drive to downtown McMinnville, and our central location in the valley puts us near more than 150 wineries within 20 minutes of our Inn. Additionally, as a guest at our B&B, you'll be treated to Youngberg Hill wine tastings and offered half-off tastings of our reserve label from Bailey Family Wines.
Our Willamette Valley Bed and Breakfast is ideal luxury lodging for a romantic getaway in Oregon wine country. You'll soak up the privacy, quiet, and calm from the minute you walk through our doors. You'll find modern amenities, all with your utmost comfort in mind, in our nine remarkable guest suites. Allow us to indulge you each morning of your stay with a beautiful, homemade breakfast with seasonal and local ingredients. Come see for yourself why we're one of the best places to stay in Oregon and book today!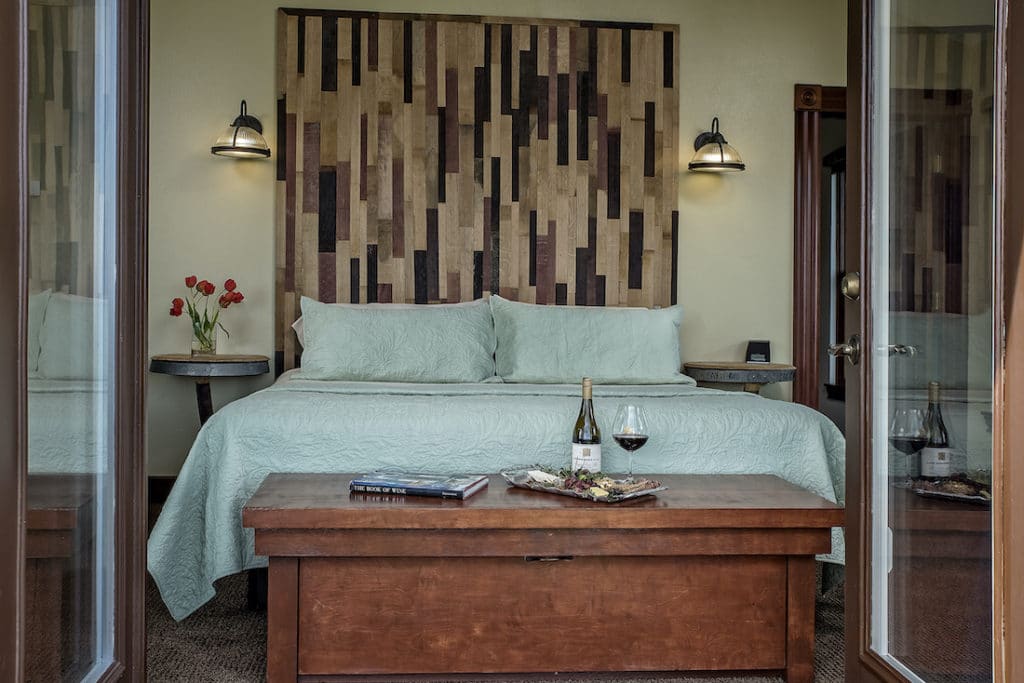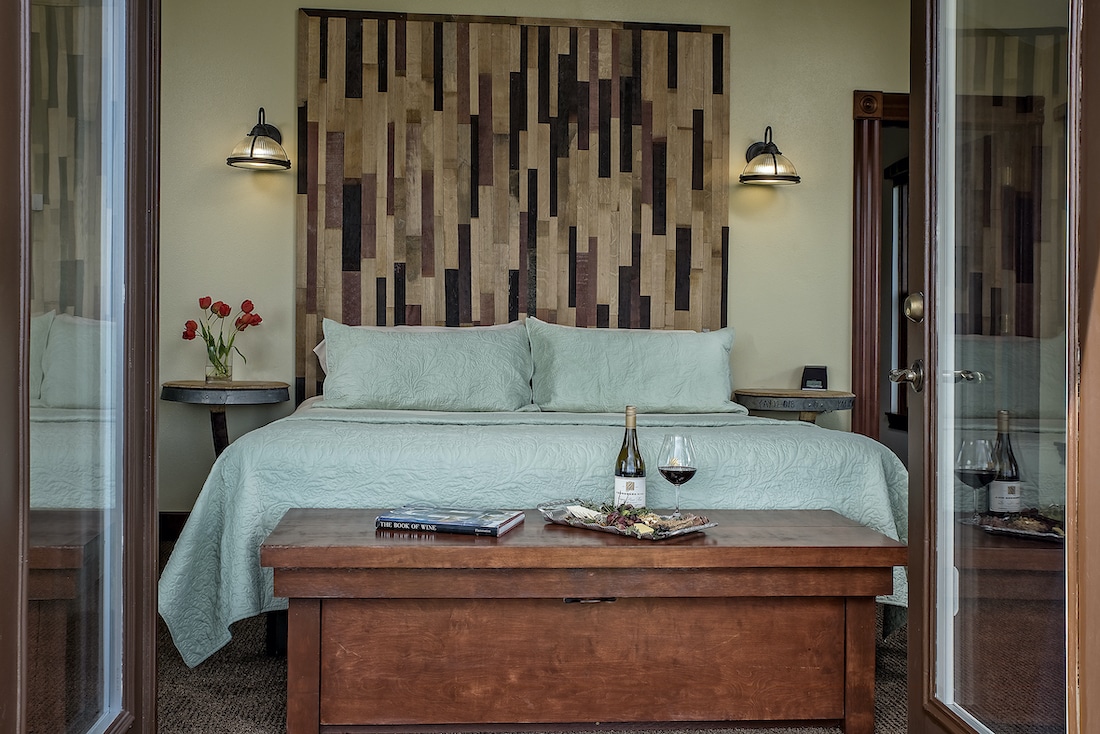 One of the Most Romantic Places to Stay in Oregon
There's just something in the air in the Willamette Valley—it exudes romance! It's no wonder that our Bed and Breakfast is popular for romantic weekends for two, and we've even seen our fair share of proposals on our property. The stunning view from our hilltop vantage point is the perfect backdrop for that special moment when you pop the question. And even more so for your nuptials—we've hosted hundreds of vineyard weddings over the years—creating lasting memories.
From the moment you check into one of our nine guest suites, your mind will be at ease. The tastefully decorated suites are designed with relaxation in mind. Big, cozy beds have fine linens and duvets for a restful night's sleep. Comfortable seating areas surround the gas fireplaces or in front of picture windows framing the stunning view. French doors open to private patios, the ideal place to enjoy your morning cup of coffee. It's genuinely one of the best places to stay in Oregon for a romantic and relaxing getaway!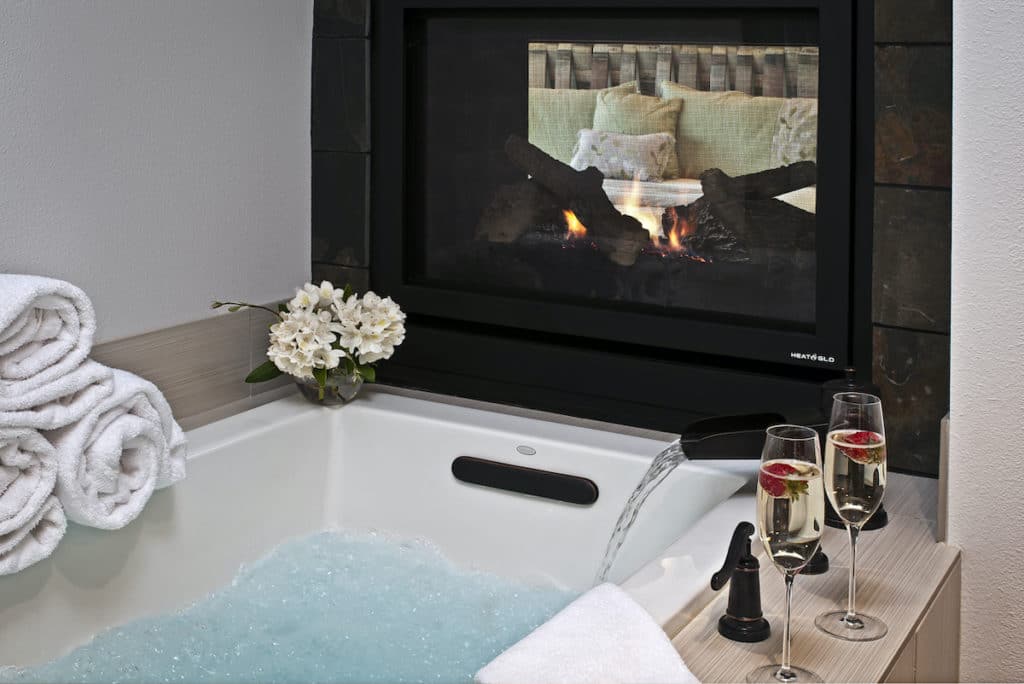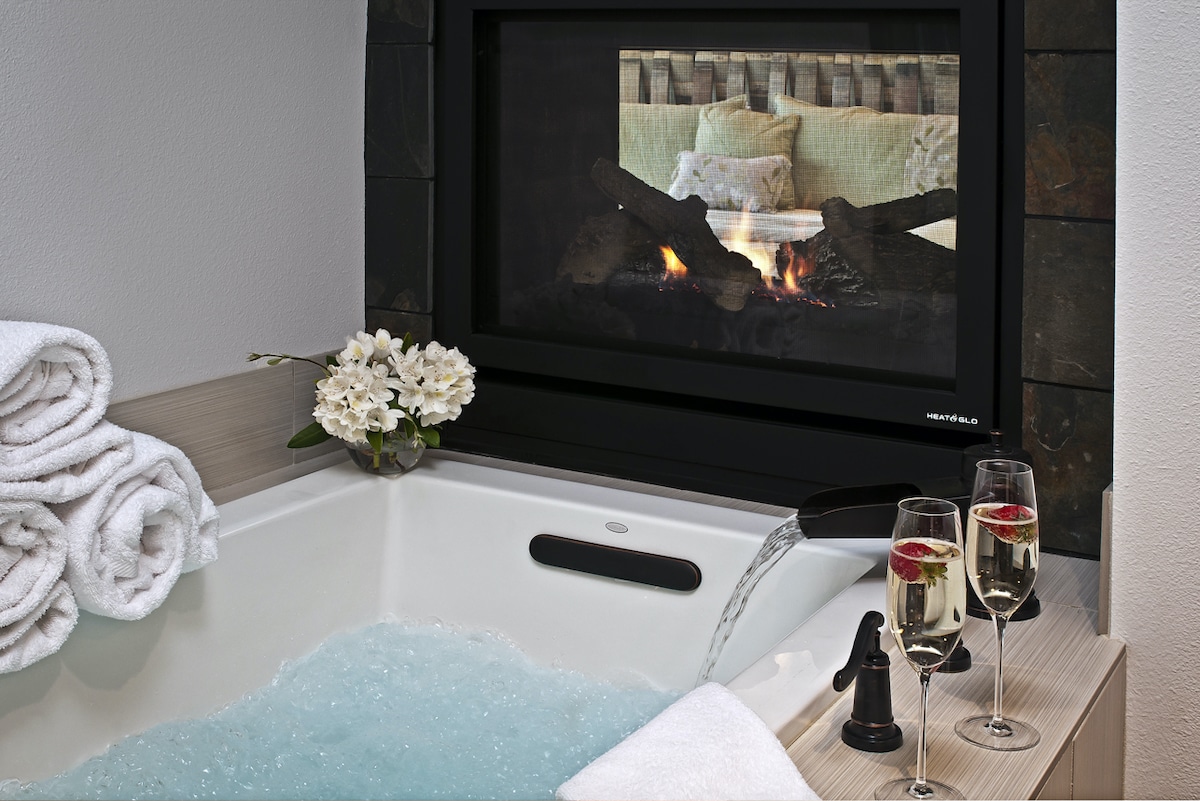 Sometimes the bathroom in your hotel room is just as important as the sleeping area, and our guest rooms have luxurious baths with modern fixtures, high-end materials, and everything you need to pamper yourself. Jetted tubs and double showers are just the start. End your day wine tasting in the Willamette Valley with a soak in the jacuzzi tub in the glow of the fireplace, with a glass of bubbles and aromatherapy products. Slip into your cozy robe, flip on Netflix, and enjoy an evening in.
When choosing from all of the great places to stay in Oregon, our Willamette Valley Bed and Breakfast is consistently recognized on TripAdvisor for the Certificate of Excellence Award. As a Select Registry property, our B&B is part of an exclusive group of innkeepers who pride themselves on superb levels of hospitality, cleanliness, and overall satisfaction of their guests. This shows in our attention to detail, discreet service, and our warm, welcoming staff.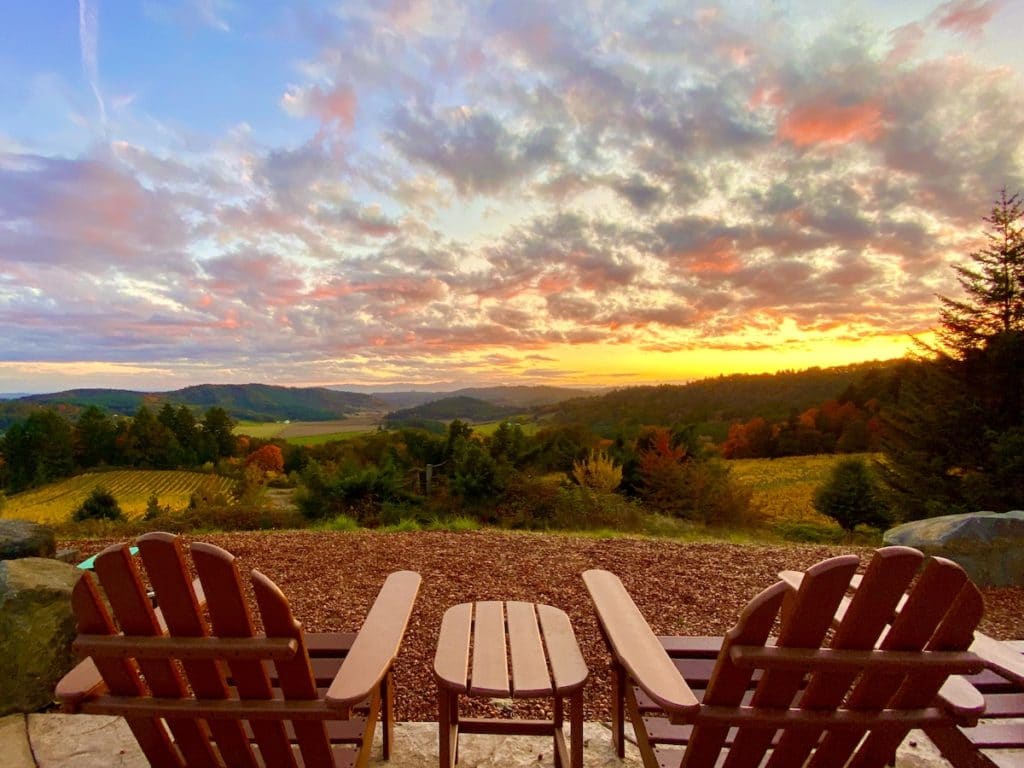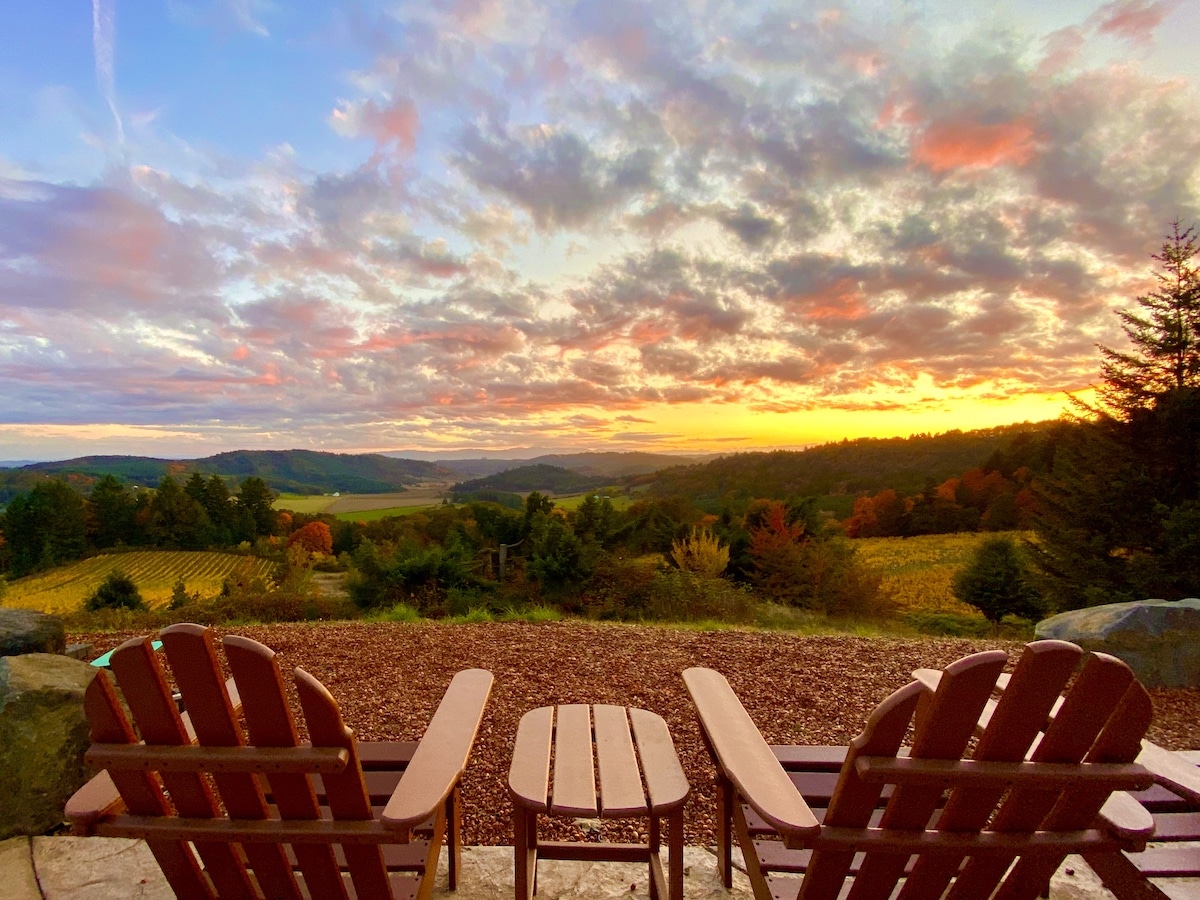 The Most Spectacular View for Your Next Getaway
As you can see above, an apparent thing that makes our Inn and Winery one of the best places to stay in Oregon is this view. Perched on a hilltop surrounded by vineyards, rolling hills, and mountains—this vista stretches out before your eyes and takes your breath away. There's not a more romantic place to sit with a bottle of Pinot Noir and connect one on one with the splendor of the Willamette Valley all around you. Guests often spend hours relishing each other's time and relaxing outside.
As one of the best places to stay in Oregon, we set an extraordinarily high standard for our level of service. We're always more than happy to assist our guests to the best of our ability for the most enjoyable stay. If there's something in particular that you're hoping for on your next getaway, please ask. Check our availability and book today!