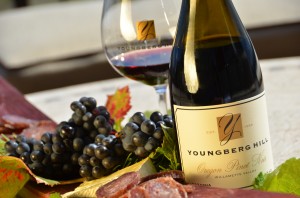 A winemaker dinner is a laid back, unpretentious food and wine pairing event which allows people to enjoy great food and wine along with excellent conversation.  It's also a good time to pick a winemaker's brain.  However, even at events designed for some question and answer, it can be hard to figure out what to ask. With our upcoming harvest winemaker dinner on October 25th, we thought we could give you some ideas for great questions you may want to ask the winemaker.
#1. Where in the world do your favorite wines originate?
The winemaker clearly chose his or her vineyard because of the ability of the terroir to grow specific grapes. However, the varietals grown come from a different location, like France or Italy.  The winemaker dinner is a great time to dig deep and learn more about the history of your wine.
#2. Can you explain why this wine pairs well with the food I'm eating?
Sometimes you'll get a pairing that don't make sense in your head – but is just right in your mouth. The winemaker and chef have gone over the food, down to the sauces, that pair just right with the wine served. Ask the winemaker why the pairings were made – you might be surprised to find that, without that particular sauce, your duck and Pinot Noir wouldn't match well at all.
#3. What characteristics do you think we can expect in wine coming from the most recent/upcoming harvest?
It's wine harvesting season!  This is the perfect time to pick the winemaker's brain about what he expects to come out of this year's bounty.
#4. What is the story of this particular wine?
The winemaker has the real in-depth knowledge behind that vintage and varietal of wine. Get the scoop.  Ask about the process of deciding your wine was ready for bottling and what the weather was like for that particular year. You'll learn more about wine – and will likely hear a few fun stories along with way.
In the end, a winemaker dinner is time to sit back, relax, and enjoy. You can learn more about the wine you are drinking than you'd be able to at a restaurant – and catch up with friends. No matter why you attend, we hope to see you at the dinner this month!  Will you be able to come?  Click here to get the details.