When it comes to food, McMinnville has no shortage of fantastic fare. You'll find cuisine ranging from farm-to-table to fine dining, from casual to international and everything in between. While there is great variety in the options available to you, one thing you can be sure that each eatery has in common is top-notch quality.
Of course, it can be difficult to narrow down where you want to go when you have so many options. Below, we've made it easy for you and listed some of our favorite restaurants in McMinnville, Oregon.  
Bring Your Appetite to These Excellent Restaurants in McMinnville, Oregon
Upscale Dining in McMinnville
The Barberry is a local favorite and with good reason. With an amazing seasonal menu, 95% locally sourced ingredients, and an excellent wine list curated by their sommelier, you won't be disappointed by a meal at the Barberry.
Discover an authentic French bistro and delectable fare at Bistro Maison. With a lunch, lunch du jour, dinner, desserts, wine, and les digestifs menu available, you'll have plenty to choose from.
La Rambla "blends the freshness of the Northwest with the exciting cuisine of Spain," resulting in food like paella, tapas, and more that burst with flavor.
Savor delicious, authentic Italian fare at Nick's Italian Cafe. Fresh, local ingredients come together in dishes like handmade pasta, wood-fired pizza, and more.
You'll find Thistle in the heart of downtown McMinnville's historic district. A cozy, intimate atmosphere paired with a menu that showcases the bounty of the Willamette Valley. Can't decide on what you'd like to order? Thistle will craft a multi-course meal for the table with the Chef's Whim option.
For a More Casual Meal
Known for their finely crafted beers, the Golden Valley prides themselves on sourcing their fresh local ingredients from their own garden and cattle ranch. This upscale brewpub also serves housemade beers, and it's downtown McMinnville location is the original establishment.
Most of the ingredients that go into the dishes at Pura Vida are grown and produced locally, and you'll taste the difference. Their cuisine presents Latin American flair, and their drink menu includes classic cocktails as well as Oregon craft beer and wine.
Farm to Fork Lunch Options
Community Plate's name reflects their dedication to community in all that they do. Through sourcing ingredients from local farmers and providing a friendly, inviting atmosphere that welcomes all, they've created a place where you'll feel like you're right at home.
Every dish at Valley Commissary is made from scratch. They use local, in-season ingredients to inspire their menu, which they describe as an unpretentious take on upscale food.
Relax at Youngberg Hill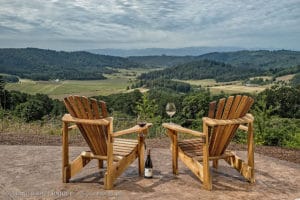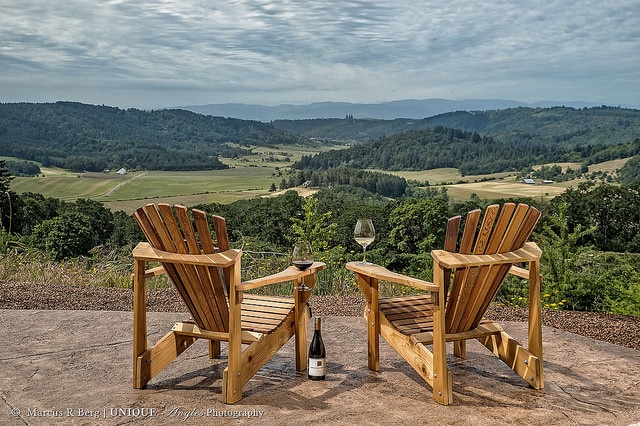 Our beautiful estate is just 10 minutes outside of McMinnville, offering the perfect balance of convenient location and serene oasis. You'll feel like you're miles away from the hustle and bustle of the city as you enjoy the views from our 50-acre hilltop.
Savor a glass of our award-winning wine as you gaze out over our picturesque organic vineyard. Feel your stress melt away during your stay in our inn complete with comfortable beds, luxurious whirlpool tubs or waterfall showers, and stunning views of the surrounding valley.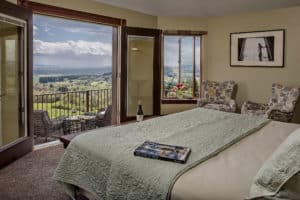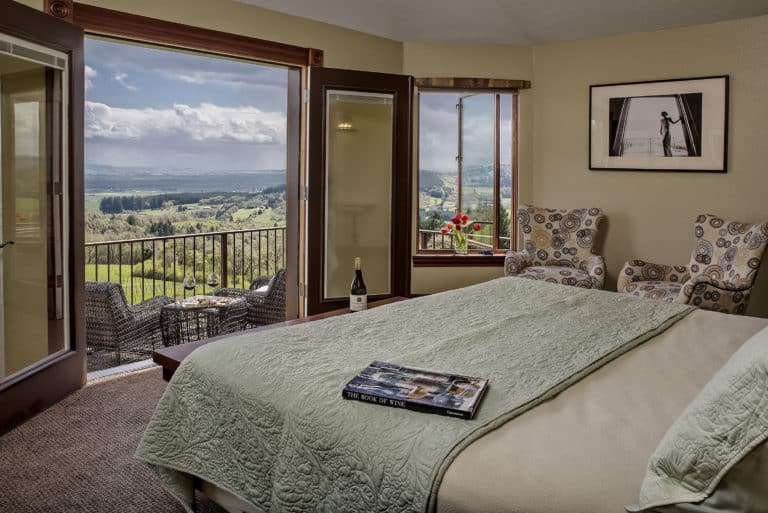 In the mornings, you'll be treated to a gourmet breakfast made with locally sourced ingredients, including some from our own property.
We also have a gorgeous event pavilion available for private or corporate use, and specialize in breathtaking weddings and elopements. Whether you choose to host your event here, visit the tasting room, or stay for a while, you're sure to have an unforgettable experience during your time at Youngberg Hill.