It is difficult to narrow down the best of over 500 wineries in a region known for incredible Oregon wines. However, we have collected some of our favorite Willamette Valley tasting rooms and wineries that provide both exceptional wine and a pleasant experience. Take a look below!
Get Started at These Willamette Valley Tasting Rooms
Below are some of the best Willamette Valley wineries to visit during your stay in Oregon Wine Country. Keep in mind that the tasting rooms we have featured are just one of many from each AVA!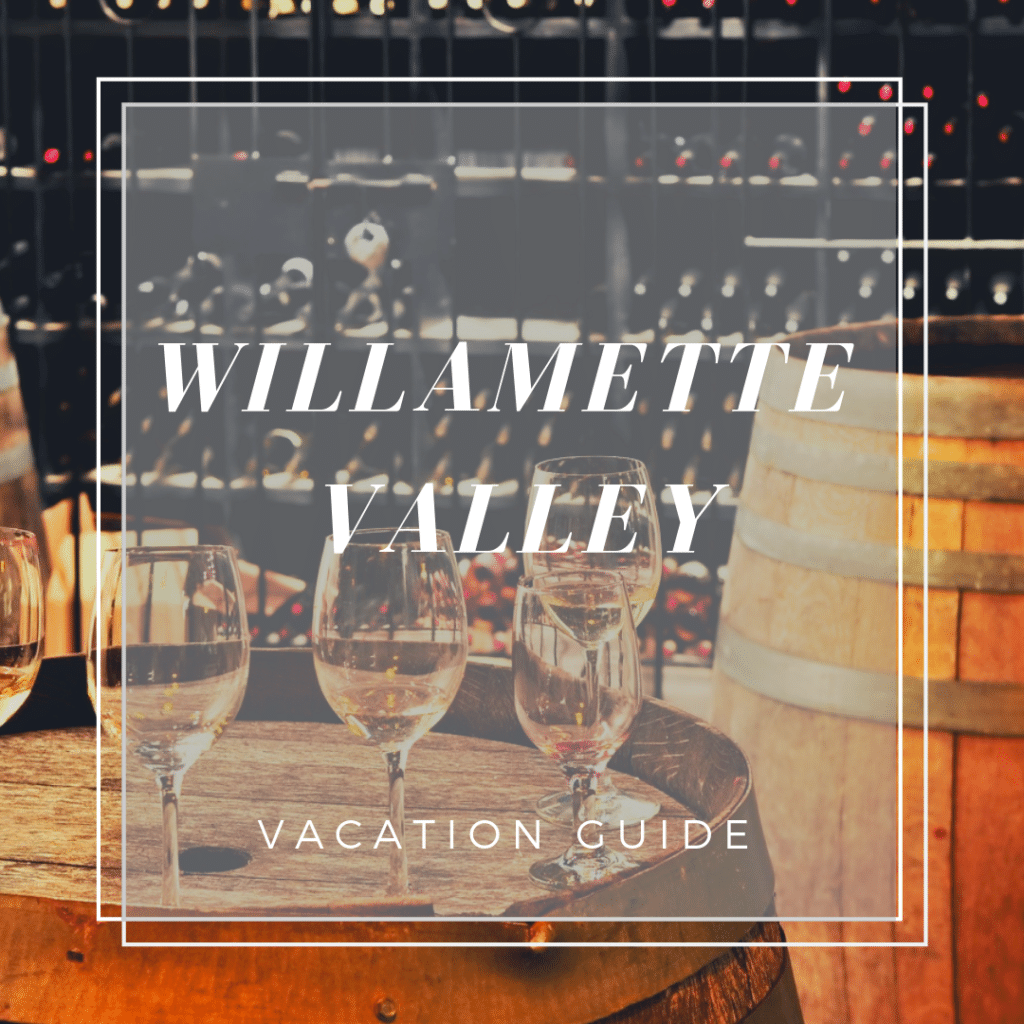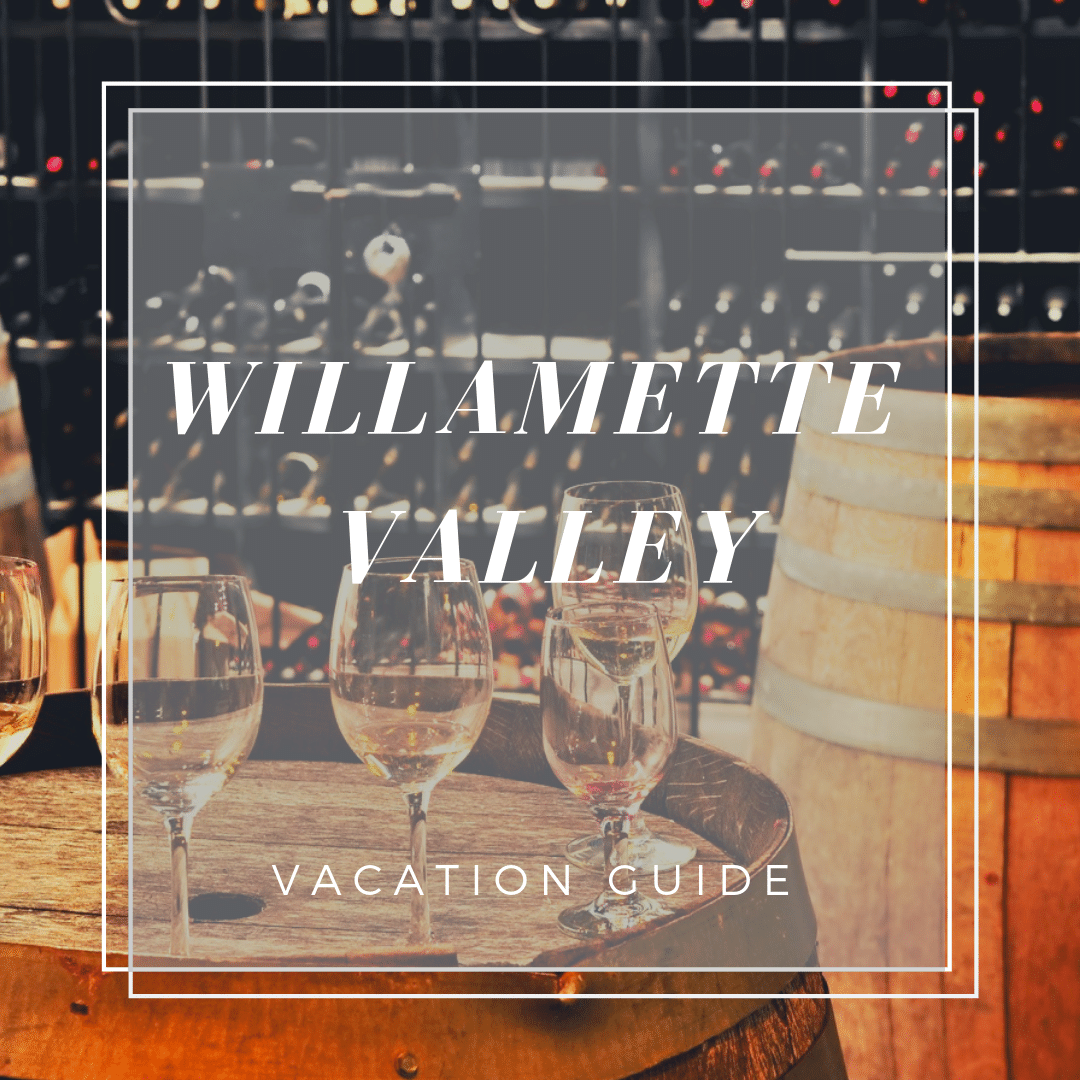 Ribbon Ridge AVA
The tasting room at Beaux Frères is small and private, offering an intimate, relaxing atmosphere. To ensure that you can have a wine expert to lead you through the tasting, you must book in advance.
Chehalem Mountains AVA
For decades, Adelsheim has focused on producing world-class wines while acting as good stewards of the land. When you visit their tasting room, you'll enjoy phenomenal service and excellent wine.
Head to the beautiful Bergström Winery to discover excellent wine and learn about the history of the winery and the Chehalem Mountains region. Relax on their lovely deck as you gaze out over the vineyard with the Cellar Tasting, or stroll through the vineyards and enjoy a private tasting with the Ekollon Tasting.
The cozy tasting room at Colene Clemens welcomes you in and sets the tone of the experience beyond, as the people who serve your wine to you are there to answer your every question. However, if it's a beautiful day, you'll want to sit outside and soak in the views.
Eola-Amity Hills AVA
The geology of the land that the 11-acre vineyard occupies is extremely unique to the region. Instead of relatively deep soils from floods or volcanic events, the vines must grow in a mixture of sandstone and fossilized oyster shells, resulting in the need for exacting care, which in turn results in wine of exceptional quality.
Stop by to taste current releases, inspirational bottlings from around the world, or rare wines from Antica Terra's personal collection.
Sit back and relax in their beautiful tasting room while enjoying a flight of wine and the expansive views. You can choose from a few different experiences when you visit this Eola-Amity Hills winery, so if you would like to explore more than the tasting room, you can take a private tour of the winery or vineyard. Tastings are available by appointment only.
Rajat Parr and Sashi Moorman call upon their deep familiarity with the world of wine to inform how they approach the task of carefully tending the historic Seven Springs vineyard. Wines from this vineyard are some of the most decorated and award-winning wines in Oregon's history.
Visit their Dundee tasting room to sample from the full range of award-winning wines from the Seven Springs Estate, as well as limited release and library bottlings.
Dundee Hills AVA
Dr. Madaiah Revana founded Alexana Winery with the intent of crafting Pinot Noirs that could rival those of Burgundy. You can decide for yourself whether or not he has accomplished this when you visit their tasting room!
Domain Drouhin has roots in Burgundy—since 1880, the Drouhin family has produced exceptional French wines, and they can be considered one of the founding families of Oregon wine.
These Primum Familiae Vini members brought their expertise passed down through generations to the Willamette Valley, and they have now been cultivating their Oregon vineyards for over 25 years. When you visit this elegant winery, be sure to taste the Pinot Noir and the Chardonnay.
The tasting room at Lange Estate Winery & Vineyards is spacious and flooded with natural light. Select from a variety of tastings and tours, where you can experience Lange Estate's current releases or reserve wines.
The Winderlea Vineyard contains some of the oldest vines in the Willamette Valley, with original plantings including Pommard, Wadenswil and the Coury Clone. The vineyard comprises thirteen blocks entirely devoted to Pinot Noir.
Winderlea's Estate tasting room is in Dundee and Winderlea's Winery tasting room is in McMinnville. At the estate tasting room, you can savor the distinctive Pinot Noirs as you take in the stunning views.
Yamhill-Carlton AVA
The wines at Lemelson are made through organic farming methods and gravity flow production, resulting in wines of only the finest quality. Among the varietals you'll find here are estate-grown Pinot Noir, Pinot Gris, Chardonnay, and Riesling.
Art is a key part of the experience at Saffron Fields. As such, the tasting room also acts as an art gallery, while the exquisite Japanese gardens echo Saffron Fields' philosophy of creating a serene unity with one's surroundings.
These blend to offer a serene atmosphere, providing a quiet, beautiful place where you can enjoy fantastic Pinot Noir, Chardonnay, and more.
You can expect an exceptional level of service, expertise, and attention from the staff at Willakenzie Estate. Savor the Estate Flight that showcases Willakeznie's estate wines, or enhance your experience with the Reserve Flight that features sumptuous Pinot Noirs and a cheese and charcuterie board.
McMinnville AVA
Of course, we can't leave ourselves out of our estimation of some of the finest wineries and tastings rooms around.
We are committed to producing world-class wines, and we take great care in the process, from the vine to the glass. We use biodynamic farming in our organic vineyard, and through ensuring that we are in balance with nature, our wines are the best they can be.
Each tasting at Youngberg Hill includes the undivided attention of a wine expert as well as a delectable cheese and charcuterie board to enjoy along with your wine.
Our cozy, inviting tasting room enjoys unparalleled views of the Willamette Valley. Step out onto our spacious wraparound deck to bask in the sunshine and breezes as you sip a glass of our award-winning wine and take in the sweeping panorama.
Stay At a Breathtaking Vineyard
What better place to stay during a visit to Oregon Wine Country than a gorgeous vineyard? Our bed and breakfast offers nine luxurious guest rooms, appointed with everything you need for a relaxing stay. Plus, guests of the inn enjoy wine tastings for half-price.
Enjoy incredible wine, magnificent views, and impeccable hospitality when you stay with Youngberg Hill. Be sure to take a look at all of our guest rooms and book your stay in the Willamette Valley today.