When Wayne Bailey and his family moved to McMinnville, Oregon sixteen years ago, he set out on a mission to take what was once beautiful on the outside and make it into something even more beautiful on the inside. He strived to do this through organic farming and biodynamic practices. Once he completed transforming Youngberg Hill into what it is today, it was time for Wayne to take his winemaking journey to the next level by putting his heart and soul into a namesake label — The Bailey Family Wines.
2016 Sparkling Wine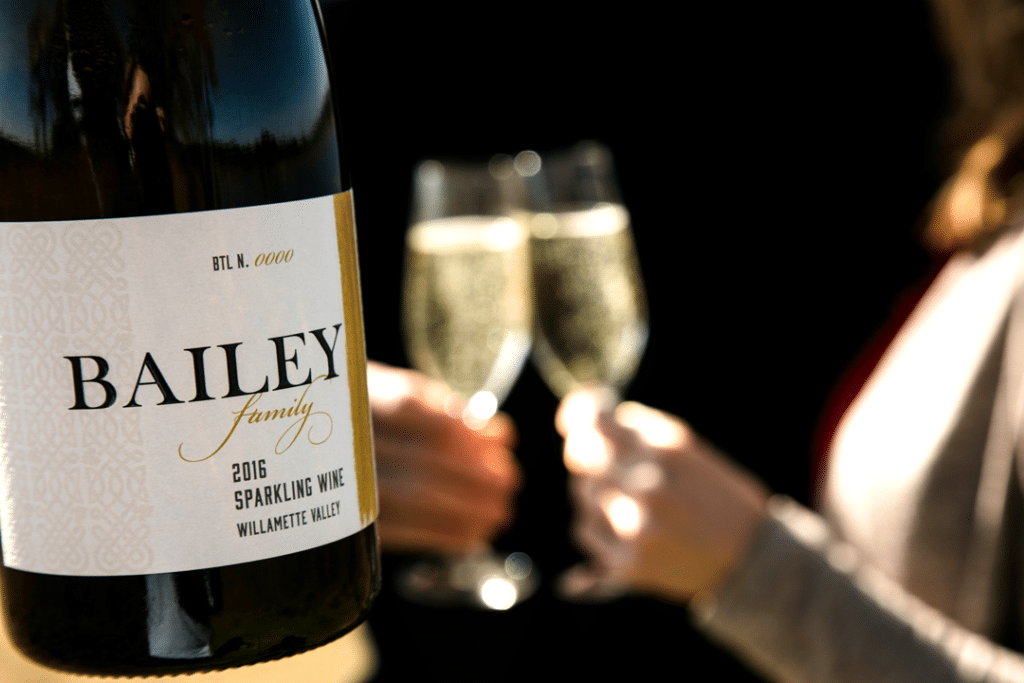 When Wayne was deciding on which varietals to incorporate into the Bailey portfolio, he knew he wanted to create a sparkling wine that could be enjoyed on any occasion. He was inspired by his time spent in Burgundy, France where discovered Champagne. The 2016 Bailey Sparkling Wine is crafted in the traditional Champagne method. Made of Pinot Noir and Chardonnay, the grapes are fermented separately in the barrel and blended to meet Wayne's ideal characteristics. The wine is then bottled with secondary yeast to ferment for up to three years before it's disgorged, dosaged, corked, and labeled. Once this important process takes place, the wine gives off aromas of cherry and pear that are framed with vanilla spice and shortbread. The first sip is crisp and cool as ripe raspberries, apple blossom, and peach fill the palate. Although it contains high acidity, the mid-palate enlivens your taste buds with lovely hints of strawberries and ripe apricot. This Oregon sparkling wine is the perfect masterpiece. 
2017 Chardonnay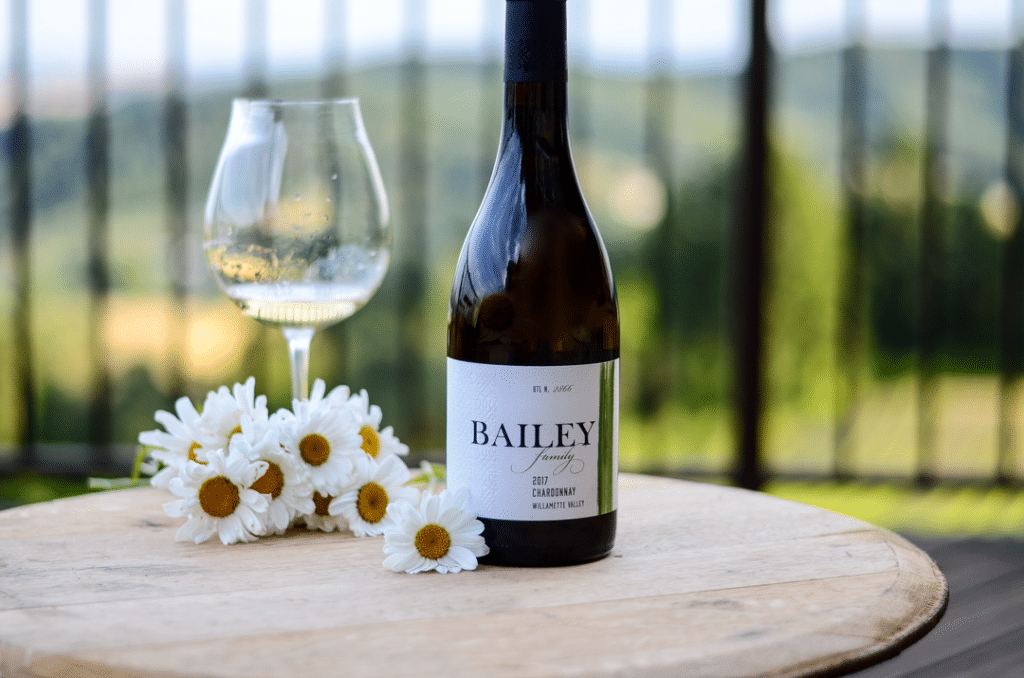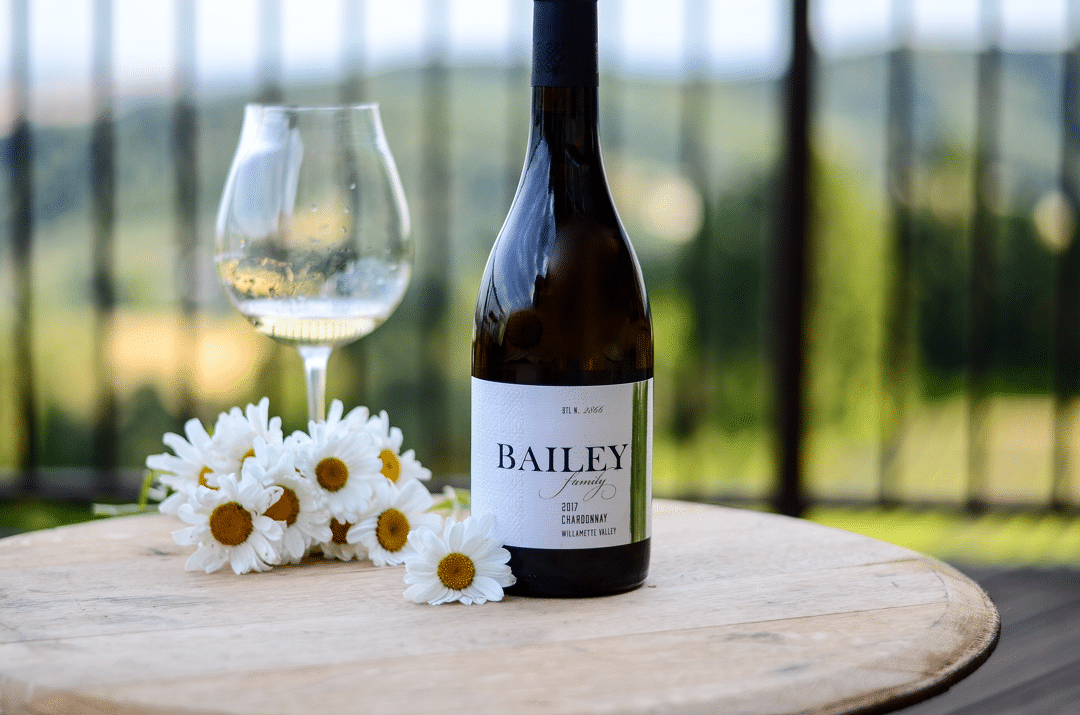 The Willamette Valley is becoming known for the Chardonnay it produces, and the 2017 Bailey Chardonnay is a show stopper, far from your average Oregon Chardonnay because it's truly the best of the best. Since the 2017 growing season was warmer than usual with an early bud break, the end of growing season resulted in a beautiful ripening period. The key to Chardonnay is the maturity of the fruit at harvest, picking fruit from one particular area of the block and selecting specific barrels to blend, bring the combination of balance and flavor to its maximum. The first taste envelops the mouth with citrus and vanilla, the swallow is smooth and electrifies the palate with flavors of pear, Meyer lemon, white peach, and tangerine. This wine embodies everything a balanced, creamy, well-rounded Chardonnay should.
2017 Grenache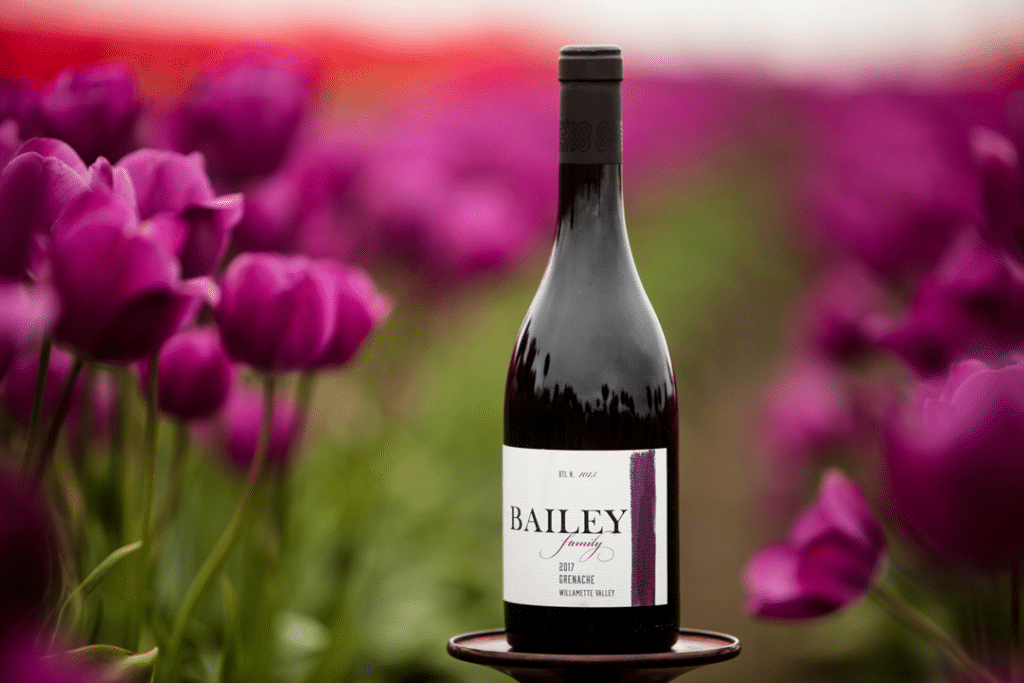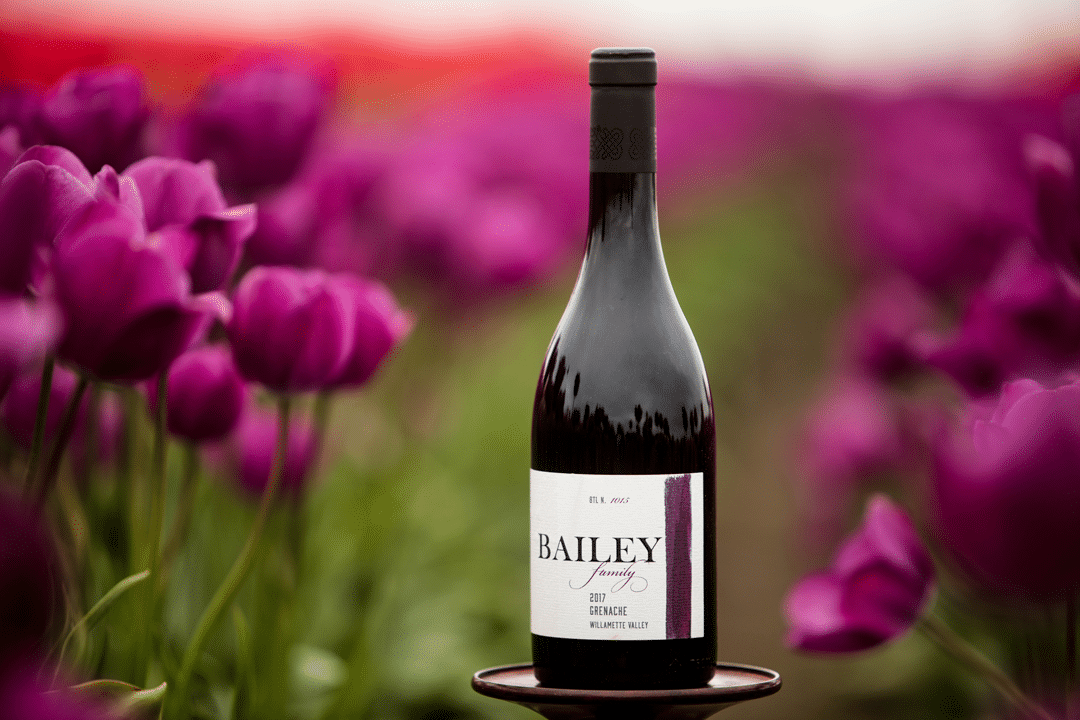 When it comes to making a Grenache, Southern Oregon has all the best ingredients. The Bailey Grenache is grown in Rogue Valley where the climate is hot with fairly dry summers and sunny autumn days, allowing for a little higher acidity from the altitude and bold, bright fruit notes that stand out in this luscious wine. This Grenache is everything you could want and more — a ruby red color with flavors of strawberry, grilled plum, and a zing of black pepper. It gives a velvety mouthfeel on the palate and continues similarly on the way down, with a finish of cashews and a drizzle of caramel.
2017 Pinot Noir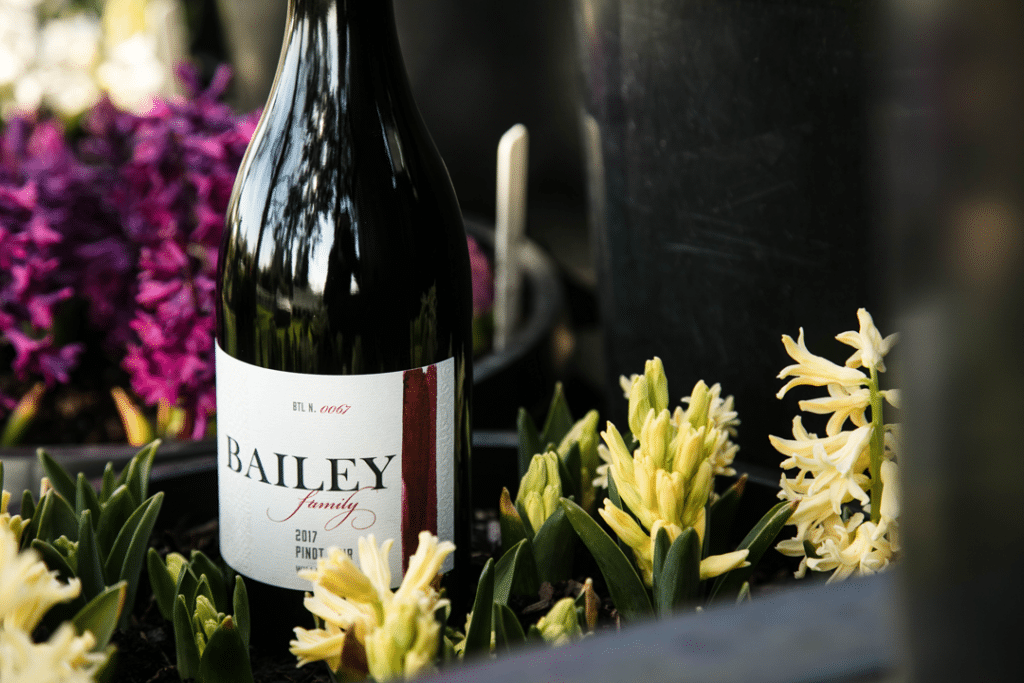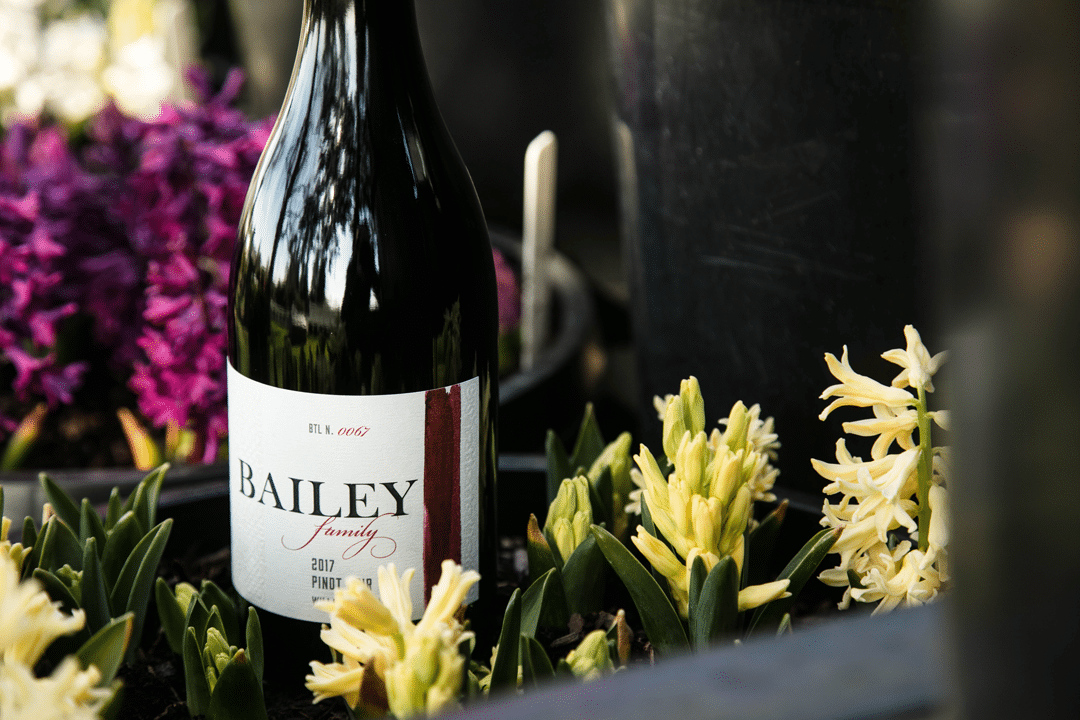 Last, but certainly not least, is the Bailey Pinot Noir—which stands alone in its elegance and quality. This fruit comes from Southeast facing slopes of the McMinnville AVA in both volcanic rock and marine sedimentary soils. A wine as layered as this one is hard to come by. In the glass you see a dusky garnet red with an alluring nose of campfire, cedar, and mushroom. As the first sip hits your lips you'll taste dark candied cherry, succulent blueberry, plum, and tobacco topped off with a light dusting of cocoa. The Bailey Pinot is loaded with bold flavors from start to finish — one glass just simply isn't enough.
Intrigued yet? Join us at our McMinnville tasting room for a private tasting of the Bailey Family Wines with winegrower and winemaker Wayne Bailey. Your experience will begin with a guided tour of our estate vineyards followed by a seated tasting of our newly released wines. During your visit, you will learn more about our history, Wayne's vision for this special label, and experience, firsthand, why the Willamette Valley is the perfect place to grow and produce these exquisite wines. By joining The Bailey Society you will not only receive a case of these high-end wines once a year, but you will also enjoy exclusive benefits that only three hundred people have access to. We hope to see you in Oregon very soon. Cheers!