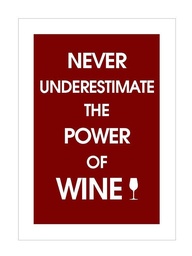 The Oregon Wine Industry continues to grow, with more wineries cropping up each year, and existing wineries expanding their production.  The state of Oregon is third in the country in number of wineries and vineyard acreage.  While Pinot Noir makes up almost 75% of wine production in Oregon, Pinot Noir consumption in the US is currently only 5% of total wine consumption.  But market research indicates that Pinot Noir is the fastest growing wine category, and Oregon Pinot Noir is just being discovered in most of the country and the world.
I believe this is all good news for the Oregon wine industry.  And with our industry contributing almost $3 billion to the state's economy,  we are having a significant impact on Oregon's economic picture as a whole.  When you consider associative industries like tourism and hospitality that have benefitted from the wine industry's strength, that impact increases significantly.
In the years to come, the percentage of wine-related tourism will continue to grow as will the awareness and growth of the industry itself. This growth will show itself in restaurants, lodging, car rental, airlines, attractions, retail shops, and so on.
Here's to the wine industry in Oregon!