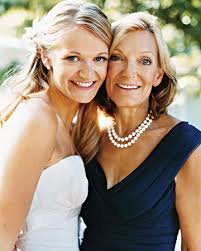 After many years of helping brides and their families at weddings, I found myself on the other side of the experience as a M.O.B. Mother Of the Bride.  I learned that being on the planning side of a wedding can be a daunting task, but with my unique perspective on weddings, I'd like to offer the following tips for planning a wedding.
Be Flexible with Wedding Dates
Being flexible with the date opens up many different options for location and costs savings.  Friday and Sunday weddings are often less expensive than a Saturday wedding.  If you can make a weekday wedding work, that will be a great value for not just the venue but your other vendors as well.  In addition to saving money, an alternative day of the week will afford you greater options for venue choices.  The popular days of the week book first, so if you're willing to be flexible, you can seemingly have your pick of places.
Find the Venue First
The bride, groom, and the venue, are the three most important parts of a wedding.  So after becoming engaged, the next step is to find the venue.  Don't make the mistake of starting to plan anything with vendors until the venue is set.  Often times each place has its own special requirements that will allow you to narrow down the plethora of options that are available to you.
Send "Save the Date" Cards as Soon as Possible
After you have venue and date, I suggest sending "Save the Date" cards out as soon as possible.  This allows your guests ample time to begin making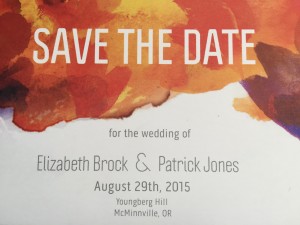 their travel arrangements.   A lot could go into attending a wedding like purchasing flights, taking time off of work, arranging hotels, etc.  For the many people calendar email notifications work well, but everyone still enjoys getting a "Save the Date" card in the mail.
Use Pinterest to Gather Wedding Ideas and Set the Theme
You've got the big things planned, now let's start planning this wedding! Pinterest will quickly become your best friend.  Make a Pinterest board just for the wedding.  If you've already began a "wedding board", now is the time to create a realistic one by pinning what you truly want to do for your wedding, and not just pins of things you like.  Doing this will help you determine the theme of your wedding.  If you find that most things you are pinning on your board are black tie and crystal, you are leaning towards a formal style wedding.  If you are pinning burlap and mason jars, you're probably leaning more towards a country themed wedding. After you know your theme, start going crazy and have fun!!!
Organize Your Helpers and Supplies
Your caterer and your event planner should become your right hand men, or women.  When I was helping to plan my daughter's wedding, we had a caterer that was also the wedding planner.  She had access to our Pinterest board so she could see how we wanted things.  When it comes to things that you need for your wedding don't be afraid to ask for favors. I found that most of my friends considered it an honor to help, not a burden.  When recruiting the help of multiple people, write out a list of everything you need, a time line of when you'll need them, and then draw out how you want everything to come together on the day of the wedding with all with names of the people responsible for each. Remember, you can never have too many lists J
Enjoy the Day
"You can try and plan every last detail, but when your wedding day comes," I told my daughter, "it's most important to have fun." Remember that ultimately your wedding day is a celebration.  Don't stress if something doesn't work out according to plan, because they seldom do.  If the flowers show up in the wrong shade, oh well!!! If the weather is not what you thought it was going to be, oh well!!!! All those little details might make a wedding, but they don't make a marriage.  Just enjoy your day for what it is: two people giving their lives to each other.